Hanoi's train street
03/09/2019
The North – South railway of Vietnam was built during the French colonial era. Then the people working in the railway industry began building houses by the trail corridor area. Straight from Long Bien station to the end of Le Duan street. There are many generations have lived in this place since 30 years. There are many children born and grown up with the south of the trains that going through Hanoi's train street every day.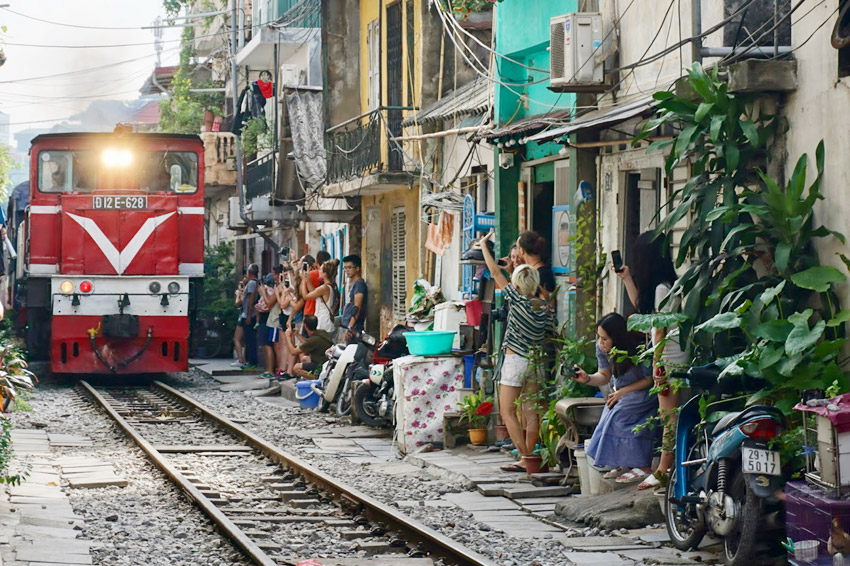 During your visit to Hanoi, spend time to visit unique attraction (Hanoi's train street) where you can watch a train speeding by along a cramped thoroughfare. A set of colonial-era train tracks running through Hanoi's Old Quarter has become a must-visit spot for tourists.
The train street is located between Le Duan and Kham Tien street in Hanoi's Old Quarter. The exact lane the train passes along is called Ngo 224 Le Duan.
The rail corridor from Kham Thien street to Giai Phong Street, from Dien Bien Phu to Tran Phu street, from Phung Hung street to Long Bien bridge where are the home of old houses. They called "Pho Duong Tau" (The Train Street)
During the day, the street is peaceful and extremely suitable for visitor to come and take some memorable photos or enjoying Vietnamese coffee on the railway street.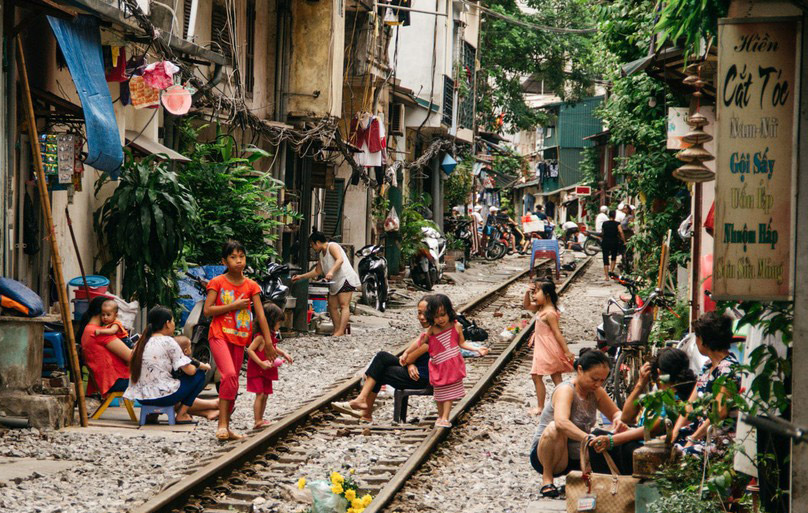 Visit Hanoi Train Street, you will experience drying clothes are carried inside, children ushered indoors, and bikes pulled to the side of the road just before the train speeds past, with a couple feet of clearance at most on each side. In some places the train is mere inches from the buildings.
The street's residents press tight to the walls or duck into nearby doorways with a startling nonchalance and go right back to walking across or sitting on the tracks as soon as the train has passed.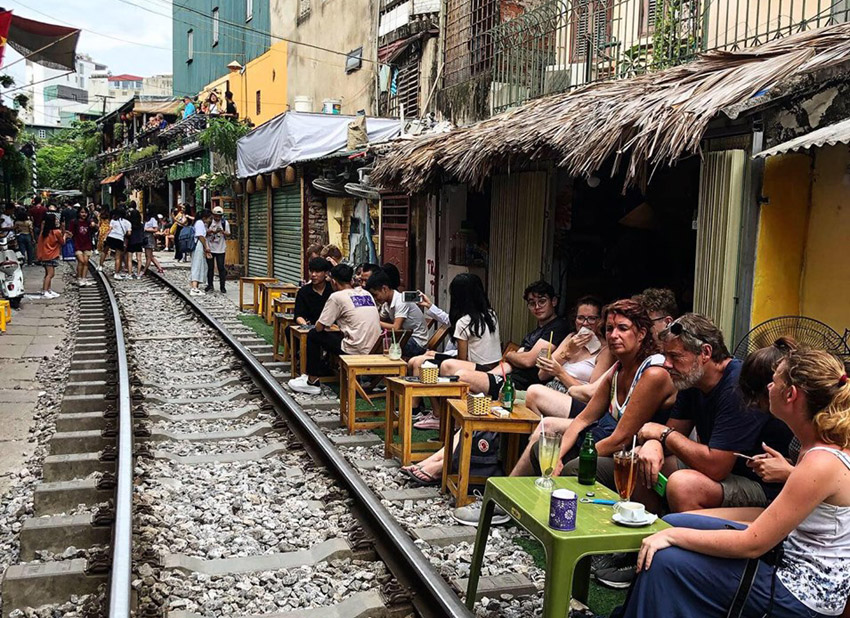 Visiting Hanoi Old Quarter, you will have a chance to experience not only about the local daily life of Hanoians but also explore brand-new things only found in this interesting place.
Hanoi's Train Street Time Schedule
If you're looking to visit. Tt is really important that you get your timing right here to see the train passing by. The train will only pass through this tiny street these times per day.
Around 3 p.m. and 7 p.m every day, a train hurtles through a series of narrow streets in Hanoi's bustling, maze-like Old Quarter.
*** From Monday to Friday
7 pm; 7.45 pm; 8.30 pm; 10 pm
***Weekend (Saturday and Sunday)
6 am; 9 am ; 11.20 am; 3.20 pm; 5.30 pm; 6 pm; 7 pm; 7.45 pm; 8.30 pm; 9 pm ; 11 pm
The schedule is not fixed and a 15-minute delay is usually expected. So you better arrive at least 30 minutes before the expected schedule to get a good viewing spot. Wandering the street, enjoy the peaceful moment of Hanoi and take the most beautiful picture to keep your Hanoi memory. Maybe get a cup of coffee while waiting!
Here is everything you need to know about Vietnam