Vietnam is a majestic country, offering travellers a Vietnam vacation reveals a country with a fascinationg past, exquisite scenery and friendly locals. From the mountainous rice terraces of the north to the awe-inspiring limestone karsts of Halong Bay and the fertile plains of the Mekong Delta, to the spectacular coastline of central Vietnam. You plan a trip to Vietnam and you are now finding general information about Vietnam. Vietnam Travel Guide will offer you everything you need to know before travelling to Vietnam.
Socialist Republic of Vietnam
Population: 94.6 million inhabitants
Capital City: Hanoi (6.5 million) since the reunification of North and South Vietnam in 1976
People: 53 ethnic minorities
Language: Vietnamese
Currency: Vietnam Dong (VND)
Time Zone: GMT +7 Hours
International Dialing Code: +84
VIETNAM HISTORY
In 938 A.D. the Vietnamese put an end to China's occupation of the Red River Delta, bringing to end a colonial rule that had started in the first century B.C. That the Vietnamese managed to cling to their cultural identity during a thousand years of occupation says much about their tenacity—a lesson that has been re-taught in more recent times.
From their cradle in the northern Red River Delta the Viet moved south, absorbing the Kingdom of Champa in what is now central Vietnam in the 15th century. The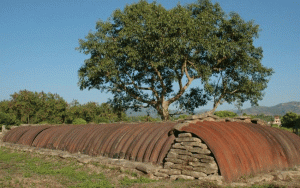 official founding of Saigon (now renamed Ho Chi Minh City) took place only some three centuries ago.
French forces imposed colonial rule on Vietnam in 1883, starting an era of anti-colonial resistance that would span the next eight decades. Having fought the Japanese occupation of Vietnam, when World War II ended, the Viet Minh, led by President Ho Chi Minh, declared the nation independent. The French rejected Vietnam's independence and tried to regain control, leading to open warfare that ended with the Viet Minh's astonishing victory at the Battle of Dien Bien Phu in May 1954.
The Geneva Accords of mid-1954 temporarily divided the country. When the southern regime refused to hold elections in 1956, Vietnam fell into a civil war. The United States, which supported the southern regime of Ngo Dinh Diem, sent its first combat troops to Vietnam in 1965. In 1973 the Americans withdrew; their former allies were forced to surrender on April 30th, 1975, at which time the nation was reunified under Communist rule.
A period of economic and political isolation from much of the capitalist world followed. In the late 1980s the Vietnamese Government eased restrictions on foreigners wishing to travel and invest in Vietnam. Diplomatic relations with the United States were resumed in 1995.
VIETNAM CULTURAL 
Vietnam's cultural makeup is as diverse as its topography. The population of some 88 million is divided into 54 ethnic groups, most of them concentrated in the central and northern highlands. The Kinh ethnic majority, who comprise 84 percent of the population, is largely found in the lowlands.
Kinh or Viet culture arose in Vietnam's northern Red River delta, where people's way of life revolved around the cultivation of wet rice. Visitors to this area will find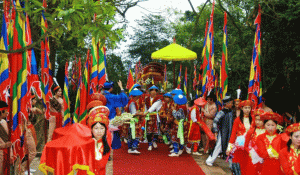 gated, farming villages where people still celebrate their local pagoda festivals and pay tribute to their village founders' and tutelary gods.
Other major ethnic groups include the H'mong, Dao, Thai and Cham. Descended from the people who founded the Indianized Kingdom of Champa in what is now central Vietnam, the Cham have retained their own religion, customs and handicrafts, including the weaving of colorful brocade cloth. Today, Cham communities are scattered throughout central Vietnam and the Mekong Delta.
The best place to appreciate Vietnam's stunning cultural diversity is in its mountainous northeast. Highland markets draw people from dozens of ethnic groups, who continue to produce and wear traditional clothing decorated with embroidery, batik-prints, and beads. Having had minimal contact with the outside world, these people speak their own languages, observe their own religious festivals, and live much as they have for generations.
Most Vietnamese people observe a form of Buddhism that incorporates Confucianism and Taoism. About eight percent of the population is Catholic.
VIETNAM ENVIRONMENT
Vietnam borders Cambodia , Laos and China and stretches over 1650km along the eastern coast of the Indochinese Peninsula . The country's two main cultivated areas are the Red River Delta (15,000 sq. km) in the north and the Mekong Delta (40,000 sq. km) in the south. Three-quarters of the country is mountainous and hilly; the highest peak is the 3.143m high Fansipan in northwest Vietnam .
Vietnam is made up of equatorial lowlands, high, temperate plateaus and alpine peaks. Although Vietnam 's wildlife is rich, it is in precipitous decline because of the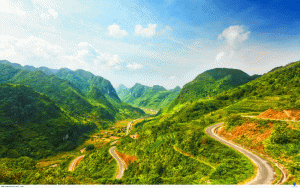 destruction of habitats and illegal hunting.
Vietnam has more than 10 national parks: The more popular ones being Cat Ba , Ba Be Lake and Cuc Phuong national parks in the north; Bach Ma National Park in the center; and Nam Cat Tien National Park in the south.
Although Vietnam lies in the inter-tropical zone, local conditions vary from frosty winter in theds far northern hills to the year-round subequatorial warmth of the Mekong Delta. 
In North of Vietnam: you will discover the timeless charm of Hanoi, splendid wonder of Halong Bay and colorful ethnic mosaics of Sapa and Ha Giang.
In Centre of Vietnam: you will discover Hoian with it's quaint and nostalgic setting makes the greatest surprise while Hue offers a fantastic fusion of imperial architecture and refined cuisine. And Incredibly created by nature, Phong Nha – Ke Bang still reserves a number of secrets for you to discover.
Stretching all the way southward of Vietnam are stunning sandy beaches with year round crystal sunshine in Nha Trang, Mui Ne and Phu Quoc island. The Mekong Delta with its immense water, endless rice fields and buzzing floating markets.
GENERAL INFORMATION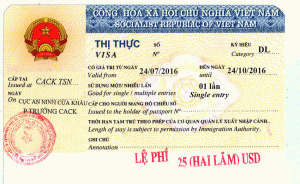 Passports should be valid for six months from the date of entry into Vietnam. We recommend you make a photocopy of your passport and keep it somewhere separate, or scan it and keep it in an accessible email account.
Visitors must have a visa before entering Vietnam, and a visa on arrival can only be obtained with a letter of approval. A visa on arrival is granted to many nationalities for stays 15 days or less. The Time Journeys can arrange free this for you. Otherwise, you must apply online or at the embassy for all 30-90 day single or multiple entry visas. We can apply for you to get a visa upon arrival at Tan Son Nhat Airport, Ho Chi Minh City, at Danang airport or Noi Bai international airport, Hanoi. The visa is done by us. Then when you arrive at airport, you will show the letter of approval to customer there and getting Visa Stamps. You will pay 25 US Dollars for Visa Stamps fee for single entry and 45 US Dollars for multiple entry. Please remember to bring at least 2 photos of passport regulation size (2in x 2in, or 5.08 cm x 5.08 cm)
Please provide the following information for us to apply for your visa.
1. Full name on passport
2. Passport number
3. Date of birth
4. Nationality
5. Date of arrival
6. Flight number and time
7. Fax number where we can fax you or your email address forward to you.
If we receive the above information we will process the visa within 3 working days
Vietnam's elongated shape stretching from the tropics to the subtropics zone accounts for the varied climate in the country. Vietnam is an year round destination, when one part of Vietnam is cloudy and rainy, there are other parts of the country that can be sunny and warm
North Vietnam enjoys 4 seasons, meanwhile Central and South have 2, rain and dry seasons. Heat and humidity are typical weather of Vietnam.
Weather is often a determinant factor in travel planning. Since Vietnam covers several climatic zones, the weather can change significantly traveling north to south. The chart below provides average daily minimum/maximum temperatures in degrees Celsius and average rainfall in millimeters. Please refer to this chart and our suggested packing list later in this document when deciding what to pack for your trip.
CLOTHING
If your trip to Vietnam includes stops at beaches and mountainous areas, you will need clothes for all temperatures. A swimsuit, sunglasses, a hat, t-shirts, shorts that are not too revealing, long trousers, long-sleeved tops and a light jacket that is wind- and-rain-resistant will get you through most trips. If you plan to visit northern Vietnam in the winter, you'll need a warm coat. Mountainous areas can get chilly; choose clothes you can layer. If trekking is on your agenda, you will need sturdy footwear—plus lots of socks. Slip-on shoes or sandals are useful for visits to pagodas or people's houses, as you'll save time taking your shoes on and off.
Larger cities like Ho Chi Minh City, Hanoi offer upscale bars and restaurants, so be sure to pack some clothes and shoes for a nice evening out. Leave your flashy jewelry at home.
CURRENCY
The official currency in Vietnam is the Dong (VND) which is a non-convertible currency. There are coins 200, 1.000, 5.000 used in the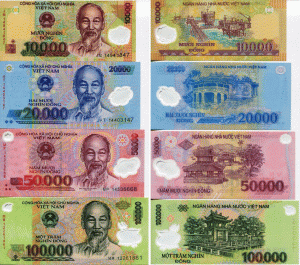 local currency and the notes come in denominations of 500, 1,000, 2,000, 5,000, 10,000, 20,000, 50,000 , 100,000, 200,000 and 500.000 dong.
American dollars are widely accepted in larger stores and supermarkets. Visa and MasterCard are accepted in many hotels, restaurants and large stores, especially in the bigger cities. ATMs are widely available throughout the country, and there are a number of international banks in Hanoi and Ho Chi Minh City. Prices are usually quoted in USD so if you are paying in Dong check the exchange rate first.
ATM machines are available at major cities: Hanoi , Halong, Haiphong , Hue , Danang, Nha Trang and Saigon.
PHONES & INTERNET SERVICES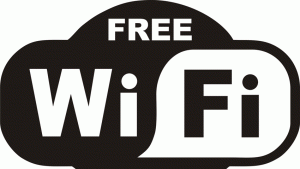 The Vietnamese postal service is reliable and there are also courier services widely available. Do not put postcards into letter boxes; give them to your hotel to post or go to a post office.
Telephone connections to the rest of the world are widely available, however they aren't cheap. A Vietnamese SIM card is a less expensive way of calling other countries, however your phone will need to be unlocked in order for it to work. For example, 200,000VND worth of Viettel credit ($10) can last for up to 45 minutes to the UK.
Internet access is available in all major hotels, restaurants, airport and you will find WiFi in most cafes in developed areas.
TRAFFIC & TRANSPORTATION
The traffic in Vietnam is busy, but slow. It may look like chaos but don't be frightened to cross the road. Simply make your way shaking your whole hand at waist height. You'll soon see other people doing the same.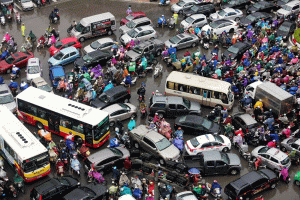 Taxis are a popular way of getting around Hanoi but make sure you use a reputable company such as Mai Linh, VinaSun,Thanh Cong taxis, ABC. A typical 10-minute journey should cost around 50,000 VND but prices tend to increase at night.
If you are in a developed area, a cyclo is a fun form of transport and should cost no more than 100,000 VND per journey.
Motorbike taxis: Travel by unlicensed motorbike is not safe and under no circumstances is this sanctioned or recommended by The Time Journeys. Please note that this form of transport is not usually covered by insurance. Please check the fine print of your travel insurance policy to be sure of your cover.
LUGGAGE ALLOWANCE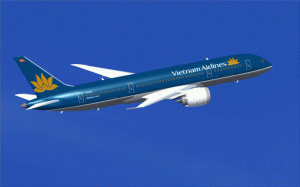 Vietnam Airlines: 20kg-30kg depending on route and class of travel. The domestic maximum is 20kg in Economy and 30kg in Business Class. Business Class passengers may take two carry-on bags, while Economy Class passengers may only carry one. Carry-on bags must weigh less than 7 kg and have a size limit of 9 x 14 x 22 inches.
SAFETY TIPS
In general, Vietnam is very safe for travelers. Violent attacks are rare, although theft is a problem. When possible, secure your valuables in the hotel safe. Remember to record your traveler's check numbers and credit card info—just in case.
Do not leave your wallet or mobile phone in the back pocket of your pants or anywhere else that's easily reached (like an outer zip-up compartment on a backpack). Be especially vigilant in markets and other crowded places like ports and train stations.
Pick-pocketing and purse-snatching are more of a problem in Ho Chi Minh City. Some thieves approach on motorcycles, grab your belongings and race off before you've realized what's happened. If you ride in a cyclo (pedicab) do not hold your bag in your lap. Sit on it! Wearing valuable jewelry (especially necklaces that can be easily grabbed) is not advisable.
Use common sense and don't walk alone after dark. If confronted by a mugger, do not resist. You're always better off skipping cyclos or motorbike taxis at night; ask your hotel or restaurant to call a reputable taxi firm.
Traffic is chaotic in Vietnam. If you choose to ride a motorcycle or bike, wear a helmet. When crossing the street on foot, move at a slow and steady pace. Fight the urge to weave and run! Walk slowly and traffic will flow around you.
HEALTHY
Health and well-being

Please be aware that your health can be at risk in Vietnam due to poor sanitation and lack of effective medical facilities. Rural areas may not have pharmacies and hospitals so make sure you travel with a full supply of any prescribed medicine you take. If you need medical assistance, we suggest The Family Medical Practice in both Hanoi and Ho Chi Minh City. Every traveller is responsible for his or her own health.

First and foremost, make sure that you have travel insurance for your trip. You should also consult your doctor or local travel clinic for the latest information and advice on travelling to Vietnam before departure.

If you have a medical condition or allergy of which requires particular attention, carry a doctor's letter with you that describes the nature of the condition and treatment needed. We also recommend you pack a medical kit, including Paracetamol and a diarrhea remedy.
VACCINE
There is no compulsory to get any vaccine to visit our countries. But we encourage you to have popular Vaccine such as Diphtheria, Tetanus, Typhoid, Polio. You may consult your doctor before traveling.
TRAVEL INSURANCE (recommended)
The Time Journeys does everything possible to ensure a safe and enjoyable trip. However, travel inevitably involves some unavoidable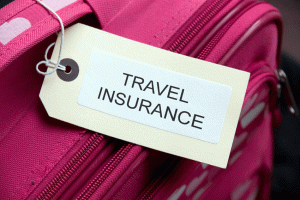 risk. Travel insurance is a cost effective way of protecting yourself and your equipment should any problems occur such as cancelled trips, delays, medical emergencies, baggage loss or damage. Please also make sure your travel insurance covers all activities planned on your trip so you can enjoy peace of mind during your journey.
VIETNAM PUBLIC HOLIDAYS
TET (Vietnamese New Year): generally takes place at the end of January or early February and lasts for three days.

Liberation of Saigon: 30 April

International Worker's Day: 1 May

Hung King's memorial day: 10 March (lunar calendar)

Vietnamese National Day: 2 September

TET Travel Recommendation: The Time Journeys discourages travel over the TET period. Transport is often booked or expensive. Lots of places are closed including restaurants, shops and key tourist sites.
EVERYTHING YOU NEED TO KNOW ABOUT VIETNAM