When is the Best time to visit Vietnam?
23/08/2018
You plan to visit Vietnam and you are wondering "when is the best time to visit Vietnam?" Please no worry! Read more information below!
Vietnam is the country's tropical monsoon climate, dominated by the south or southwesterly monsoon from May to September and the northeast monsoon from October to April. In general, the best time to visit Vietnam is spring from February to April, autumn from August to October and winter from November to January are probably the most favourable season if you are covering the whole country. The temperatures are more moderate and the rainfall is lighter. Due to the natural & ecological diversity of the country, however, it is hard to point out a particular month or season to visit Vietnam. When is the Best time to visit Vietnam?
IN NORTH
*** Halong Bay : 
is situated in the Northeastern part of the country, its weather is different in 4 seasons but it can be mainly divided into cold dry winter and hot humid summer. Spring ( March, April) and Fall ( September, October) seems to be the best time to visit Halong bay, the weather is cool and you enjoy the best time of the year. 
It is fine to visit Halong Bay all year around. Even though there are some unexpected cases leading to trip cancellation. Each season will bring you a different feeling that you will never forget.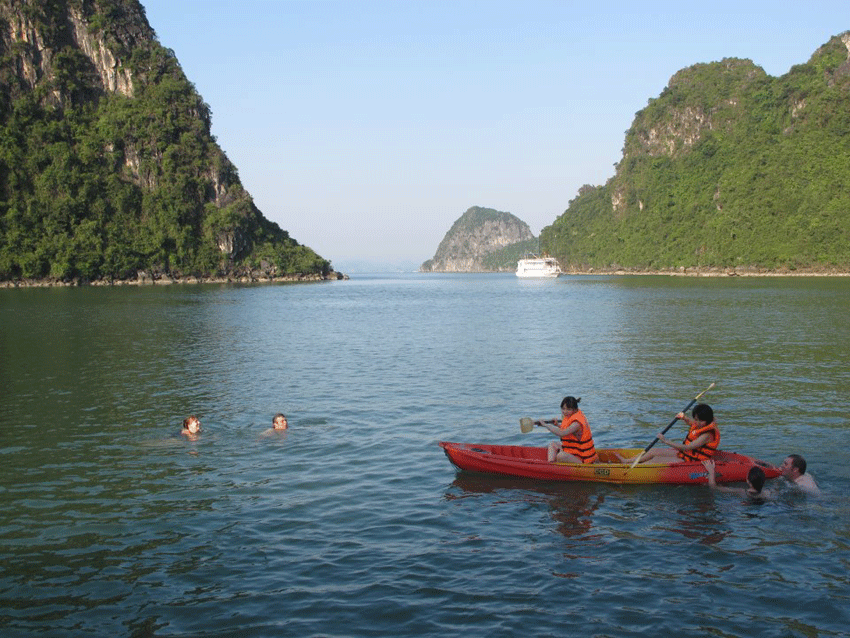 *** Sapa is one of the most attractive points in Vietnam. The wet season should be avoid to travel for around 3 months from June to middle of September. From Middle of September to mid-December, the weather is perfect for sight-seeing, photo-taking and camping trips, making it one of two best times to drop by Sapa.
Key highlights
• From March to May: perfect weather. It is warm and dry for trekking and outdoors activities
• From June to middle September: It is rainy and crowded with Vietnamese tourists
• From middle September to midle December: It is cool and dry weather. It is perfect for photos and trekking
• From Middle December to February: It is harsh winter but few tourists – perfect for people watching
 

IN CENTRE
Centre is one of the top places to visit Vietnam. It is a wonderful imperial city of Vietnam where you can explore the rich culture and history of this country. There are many things to see as the temples, Rivers, the mountains, Old quarter, sea and special spend time for relaxing on wonderful beach in Hoian and Danang.
***Hue City:
• From January to April is the perfect time to visit Hue. The rains are not aggressive anymore and the weather is temperate, with temperatures that stay between 20 degrees Celsius and 24 degrees Celsius. The temperature can go down to eight degrees Celsius during the winter nights from January to March. It is neither too hot and humid nor too cold and wet during the day, which is wonderful for pleasantly exploring the city.
• From January to May are also good for visiting Hue; however, there're more rains in these two months. Although the rains occur more frequently, the temperature and humidity are still at the comfortable level for tourists.
• From June to July: it's not highly recommended. The weather is the hottest with average temperature of 30 degrees, making it more uncomfortable for tourists.
• From August to December is rainy season: it is not highly recommended. It's also the rainy season from September to middle of December; therefore, the rains occur frequently and can last few hours. Thus, your vacation could be ruined in these months.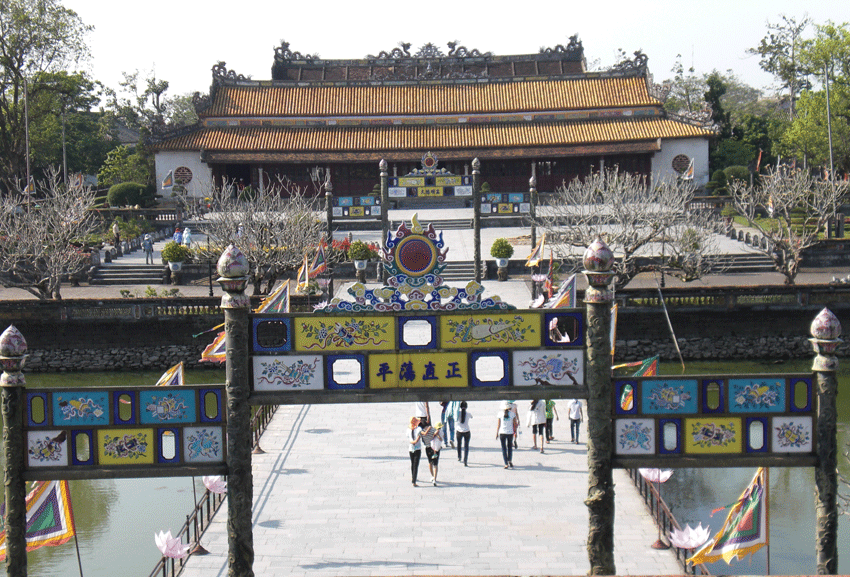 ***

Hoian
Hoi An has two distinct seasons, Hoi An is always warm all year. The average temperature of 29°C. Hoian dry season is from February to July. The season can be roughly broken in two; February to April/May has more pleasant temperatures and the least rainfall, and June to August are the months when the mercury is at its highest.
Key highlights
From February to April: comfortable temperatures, low humidity

From June to August: temperatures are at their hottest, reaching as high as 38°C 

From July and August: the most spectacular Full Moons of the year

From September to January: Hoi An is rainy season.

From October and November are wettest

From November to January: coldest temperatures, ranging from 19 to 24°C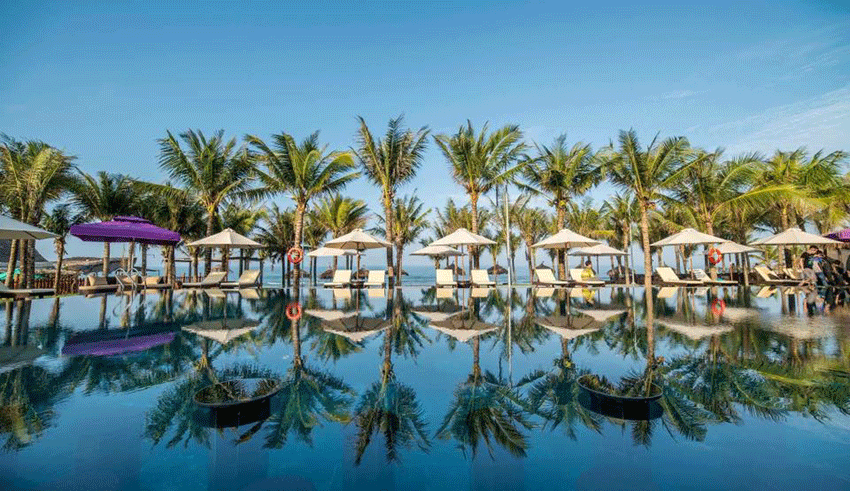 IN SOUTH
** Ho Chi Minh City
The climate in Ho Chi Minh City is very pleasant, warm all year and rarely has severe natural disasters, like typhoons or floods. With a tropical climate of 2 distinctive seasons: dry and wet, it's suggested that you should visit to Ho Chi Minh City during the dry season.
Dry Season from December to April: is the best time to visit Saigon. March, April and May are the hottest months, with temperatures reaching as high as 39°C, but there's less humidity. In December, temperatures in the early morning can get down to 16°C, but it's comfortably warm for a westerner during the day.
Monsoon Season from May to November is higher humidity and more rain. Tropical storms are considerably more frequent, but it's still a perfectly good time to visit Saigon because the rain isn't non-stop all day; it usually falls in heavy showers, with sun in between. May to September are a good but the accommodation prices tend to be cheaper.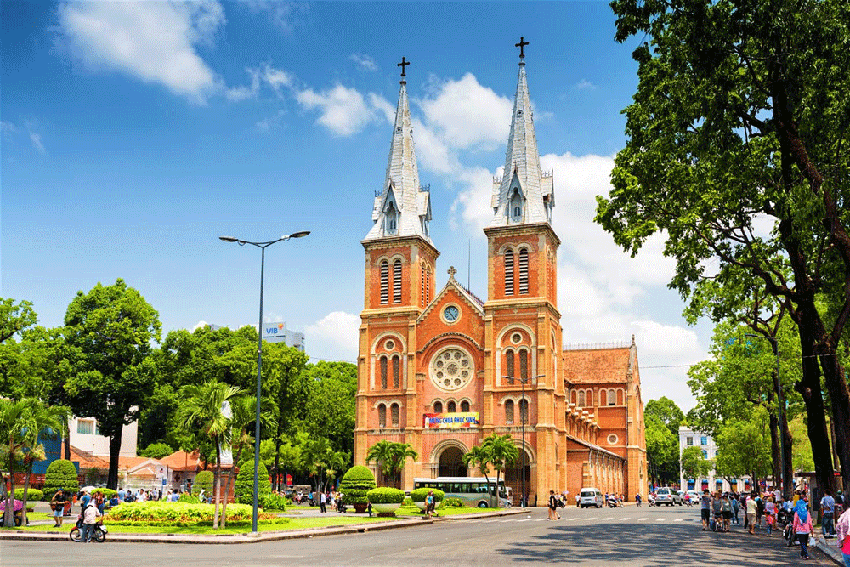 ** Phu Quoc island
Phu Quoc island is the most beautiful islands the country has to offer.
The best time to go to island is during the dry season. From November to March. During this time, the weather sees sunny skies and temperatures between 25°C and 28°C. You can sunbathe, snorkel and swim at Long Beach and Ong Lang Beach. Visit Phu Quoc National Park and Suoi Tranh Waterfall are great for picnicking, jungle-trekking, camping, and bird-watching
The Rainy Season is between July and September. It is heavy showers in the late afternoon. Its average monthly rainfall ranges between 190mm and 361mm. The roads can get very muddy during this time.