How to get Visa to Vietnam?
25/08/2019
How to get Visa to Vietnam?
According to the Vietnam Immigration Policy. Foreigner can get a Visa to Vietnam by 3 ways:
1. Vietnam Embassy Visa
2. Vietnam visa on arrival (VOA)
3. Vietnam Electronic visa (E-visa)
How to get Visa to Vietnam? For getting Visa to Vietnam, Please make sure you prepare the following documents for your visa application process:
– Your original passport (must be valid for at least 6 months beyond your intended stay in Vietnam)
– Two (02) passport size ID photos: 4x6cm or 2×2 inches
– Visa application forms (NA2 form for visa application at the embassy, Entry/exit form for visa on arrival)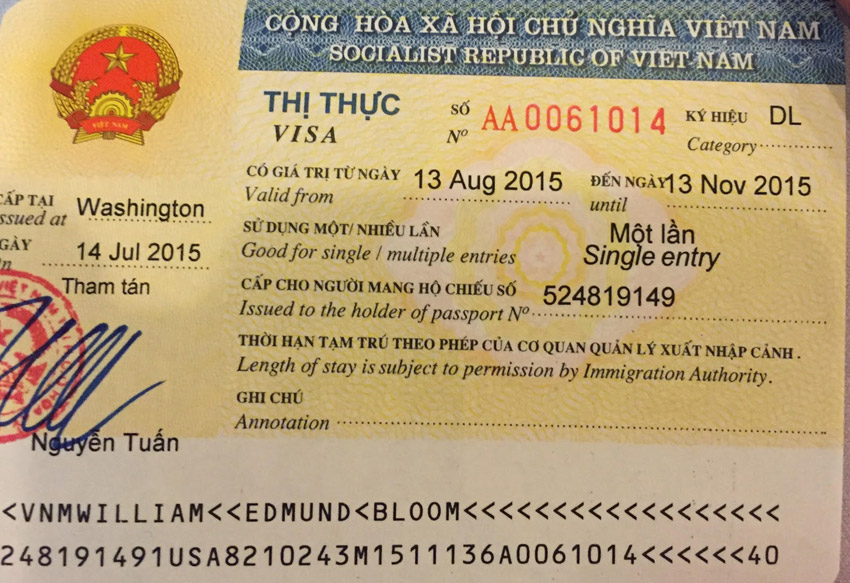 How to get Visa to Vietnam?
1) Vietnam Embassy Visa – getting visa stamped at the Vietnam embassy
If you want to have a business visa or a tourist visa. You get their visa through a Vietnamese Embassy or Consulate office in their country of residence or in their travel country before entering Vietnam.
*** For a tourist visa, you will need to submit:
– Application form: You can complete the form online
– Original passport: Must be valid for at least 6 months from the intended date of entry: If you request a loose-leaf visa, a copy of your passport is sufficient.
– 01 passport-sized photo with no glass wears. 01 additional photo is needed in case you apply for a loose-leaf visa.
– Visa fees: Must be money order, or cashier's check, or company check. Cash is accepted if you send in your application in person. The fee will depend on the type of visa you are applying for.
Mail Service: Prepaid self-addressed return envelope is required if you want to have the passport returned by post (FedEx and USPS is recommended).
The form and the fee can vary by country, so please check directly the Vietnamese embassy or consulate to which you are applying.
*** A business visa usually also requires a letter of support from your sponsor agency or company in Vietnam. In person, the process usually takes 7-10 working days, and by mail, the process usually takes 2-3 weeks, depending on the service you use, although times can vary considerably by embassy or consulate. If you are mailing, please note that you need to make arrangements to have your passport with visa returned to you.
In case, you do not want to go to the Vietnam embassy to get the visa stamped, Vietnam visa on arrival or Vietnam e-Visa is highly recommended. Two these ways to save their time and mone.
Please be noted that certain Vietnam visa requirements need to be done before your visa is stamped:
– Original passport with at least 6 month validity.
– Two passport-sized photos (2 x 3 inch, taken less than 6 months ago)
– Stamping fee in USD or VND (this fee will be paid to the immigration officer, cash only)
2) Vietnam visa on arrival (VOA) – getting the visa stamped at the Vietnam airport
The process to get Visa on arrival Vietnam are easy, money savings and less time-consuming. It is far faster than embassy visa. Vietnam visa on arrival is legitimate and posted in Vietnam immigration laws. Getting Vietnam visa on arrival by your travel agency or Visa company.
– Processing Vietnam Visa on Arrival takes as little as 1 hour up to 48 hours depending on the level of urgency.
– It is easier and faster to correct if any mistake on Visa on Arrival.
– Whether you are from America, the UK, Australia, or closer to Vietnam like China or Brunei, etc., You just send to us a copy of your passport, we will do Vietnam visa approval letter in 2 working days for Normal service of 1 working for Urgent service or 4 working hours for Super urgent service. (Non – working time services after 16:00 Vietnam time, at weekend or on Vietnam holiday)
Submitting original Passport + 2 passport-sized Photos + printed Vietnam visa approval letter + and Pay the stamping fee
***Vietnam visa on arrival fees
Generally, only two kinds of fees are demanded to obtain Visa on arrival for Vietnam. They are:
– Stamping fee: Paid to the immigration officers at arrival airport. The current fees are:
25 USD/1 month or 3 month single entry,
50 USD/1 month multiple entry and 3 month multiple entry visa.
Please be noted that this fee can be paid in cash only, credit cards will not be accepted.
Get their Vietnam visa stamped into passport by the Immigration Officers at the Immigration Desk
3) Vietnam e-Visa – getting online
Vietnam e-visa is new way to get Vietnam visa since 2017. Iin an attempt to eliminate the last barrier to foreign tourist.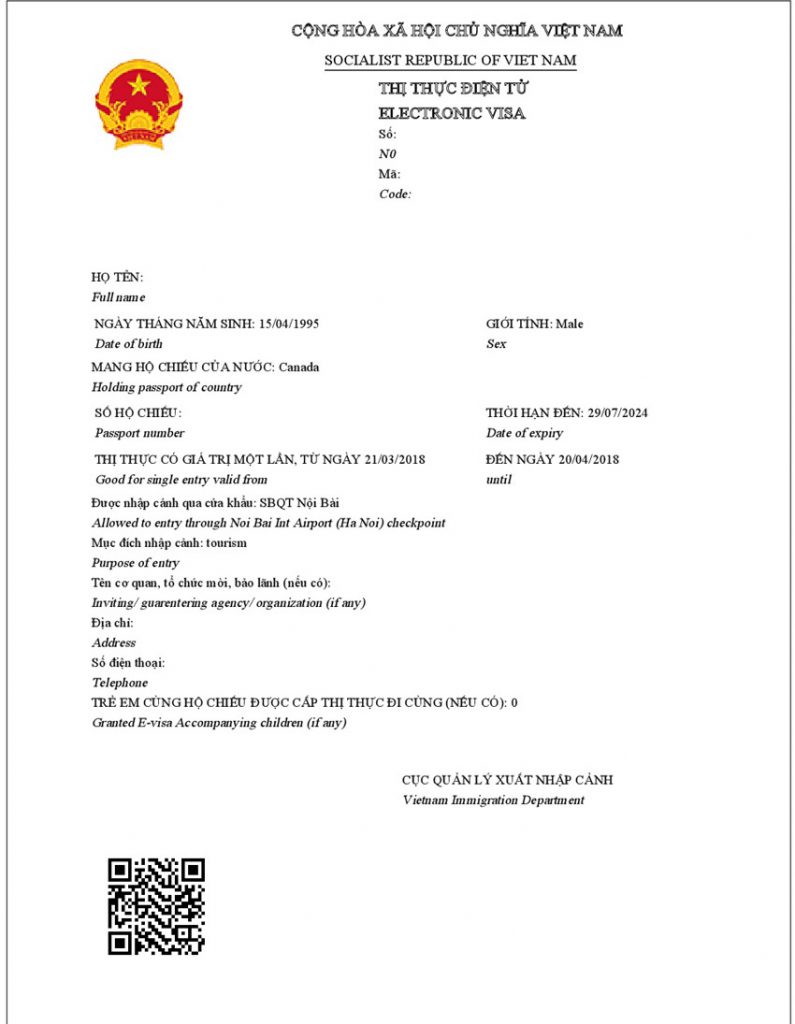 – Vietnam E-visa is valid for maximum of 30 days, single entry and tourist purpose. The travelers stay in Vietnam no more than 30 days and arriving Vietnam once during the trip schedule can get Vietnam e-visa
– E – visa is only valid for the citizens from 46 countries.
– The time to process Vietnam e-Visa application is normally 3 working days.
– The e-Visa is supported for 28 entry gates including 8 international airports, 13 international border gates, and 7 seaports across Vietnam.
– You can arrive and exit Vietnam on any date within this e-visa duration. However, you have to determine your arrival border crossing or airport before departure. Changing after applying for the e-Visa is not allowed.
It costs USD 45 for 1 month single Evisa to Vietnam, no hidden fee or any additional fee at the airport/border.. Payment can be paid by credit card, Paypal, Bank Transfer or Western Union.
Important Notice:  For those who need the Vietnam visa urgently or who will stay in Vietnam more than 30 days; or those who expect to enter and exit Vietnam multiple times (for visiting the 3rd countries like Myanmar, Laos, Canbodia… before coming back to Vietnam and flying home); or those who travel Vietnam for business purposes, you can choose the Vietnam visa on arrival to get the visa approval letter instead of the eVisa
Everything you need to know about Vietnam