The Mekong Delta
14/09/2019
The Mekong Delta known as the Western Region or the South-western region. The Mekong River approaches and empties into the sea through a network of distributaries. The Mekong Delta region encompasses a large portion of south-western Vietnam of over 40,500 square kilometres. The size of the area covered by water depends on the season.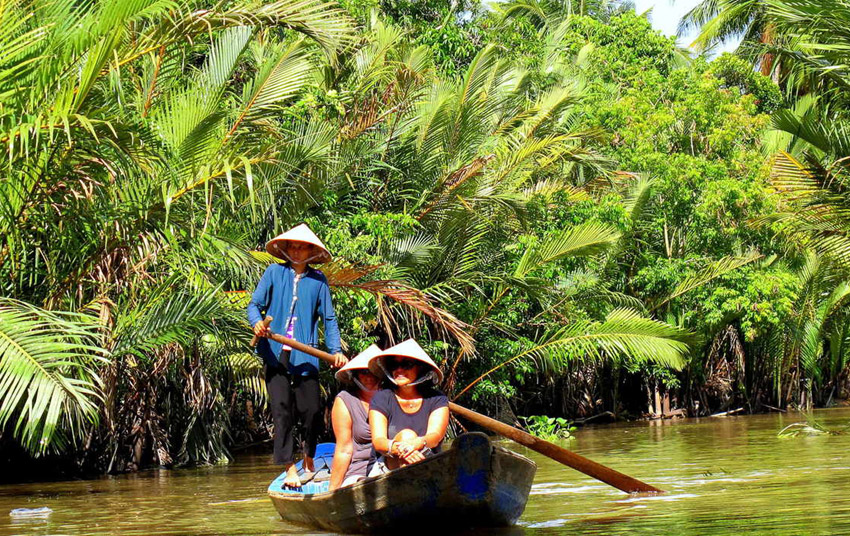 The Mekong Delta is carpeted in a dizzying variety of greens. The life in this region is very unique and different from other places in Vietnam. The water moves to the rhythms of the mighty Mekong where boats, houses and markets float upon the innumerable rivers, canals and streams that criss-cross the landscape like arteries.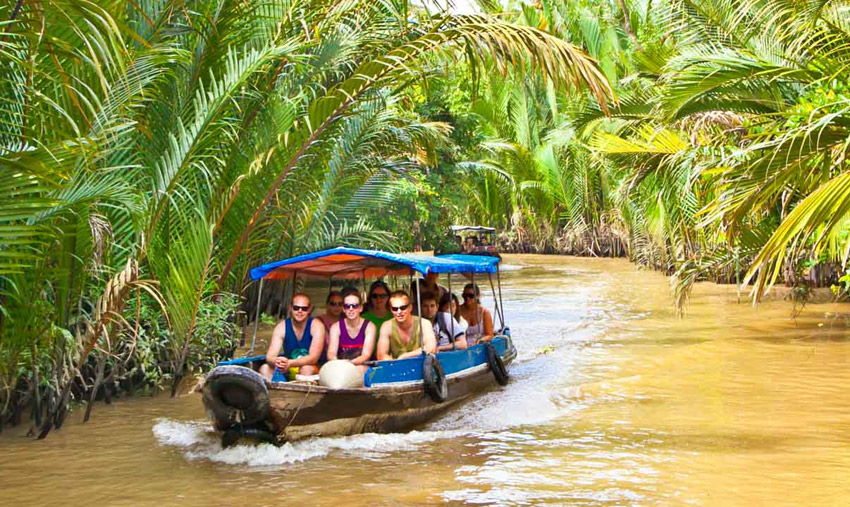 Visiting The Mekong Delta, you will have opportunity to visit the bustling commerce of its towns contrasts sharply with the languid, almost-soporific pace of life in the countryside. The buffalo wallow in rice paddies, coconut- and fruit-laden boats float slowly along the mud-brown waters, and two-wheeled exploration of the narrow lanes is amply rewarded with a true taste of rural hospitality (and delicious river fish). And you will experience the local people sell and exchange merchandises directly on water, which was usually called as floating market. Besides, this delta is also famous for its delicious tropical fruits, beautiful nature as well as rich culture.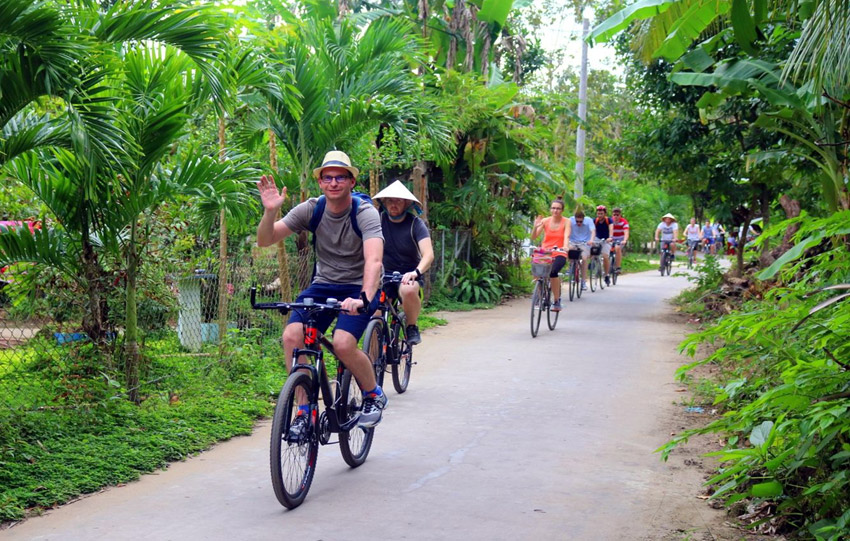 In Mekong Delta, You will enjoy some interesting activities, like riding a bike along the country roads, visiting local families to experience their daily life. Here You can go fishing on a Vietnamese traditional boat with local people, and then enjoy the meal cooked with the fish you just caught. Furthermore, it is the harvest season of fruits, so you will have a chance to enjoy many Vietnamese tropical fruits when they are fresh and delicious. That is why this region attracts not only international tourist but also local people.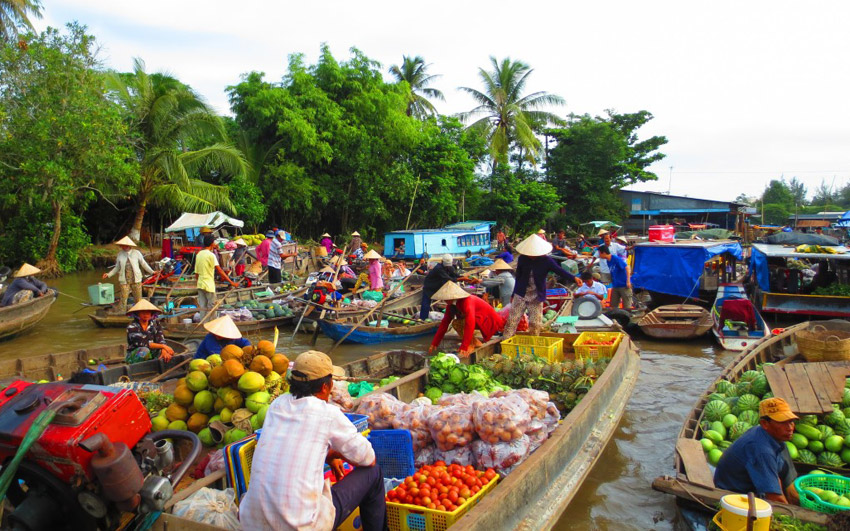 When is the best time to visit The Mekong Delta?
The weather of Southern Vietnam is very stable throughout the year with the average temperature of 30 degrees. It could be rainy in some months. Any day during the year is great time for visiting Mekong Delta. But the best time for visiting from September to November when are the floating season in Mekong Delta.
The rainy season is from May to August but the rains are usually short and won't affect your trip seriously. Although rainy season but not a bad choice.
The floating season, the months from December and April are also good time to visit Mekong Delta. The weather is comfortable and the rainfall is low in these months.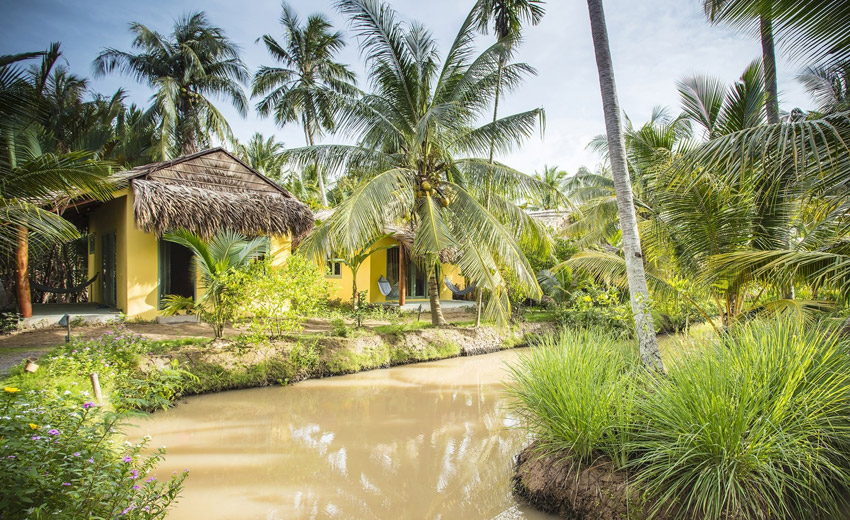 Here is everything you need to know about Vietnam