Mid-Autumn Festival in Vietnam
12/09/2018
Mid-Autumn Festival or Full moon (Tết Trung Thu in Vietnamese) is on the full moon day of the eighth lunar month in every years (Normally in late of September and early October). Mid-Autumn Festival (also known as Moon Festival) is a special day for children. Children are super excited to welcome this festival. They use the colorful lanterns with all kinds of shapes, animates mass, children games, wear funny mask. Special perform fantastic lion dances, sing folklore songs in the house and in the streets when the moon is rising.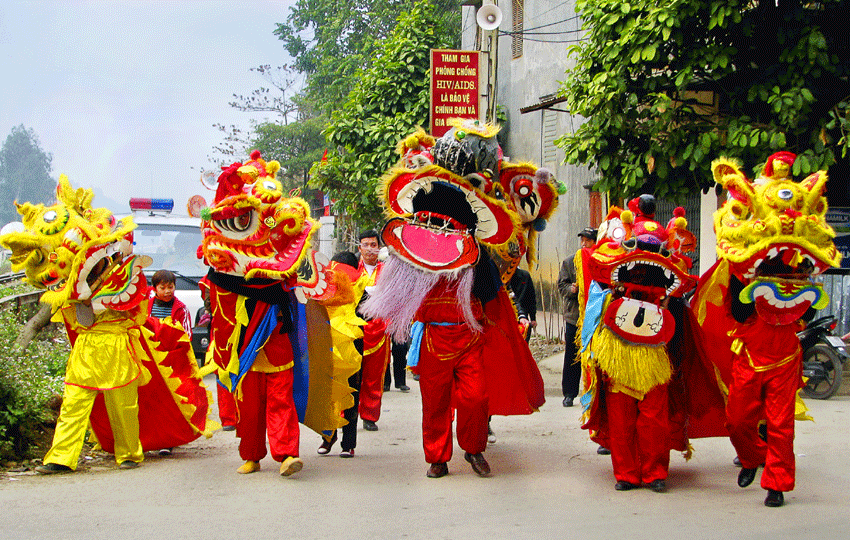 Origins of mid-autumn:
The Mid-Autumn Festival dates from ancient times and was printed on the Ngoc Lu bronze drum by archeologists. The Mid-Autumn Festival was officially organized in the Thang Long citadel with boat racing, water puppet show and lantern. During the Lê – Trịnh period, the Mid – Autumn Festival was held extremely luxurious in the Lord.
Mid-Autumn Festival is the origin of civilization of agriculture of the Vietnamese people. When the weather is cool, crops are waiting for harvest, the people open the festival to congratulation for the full harvest.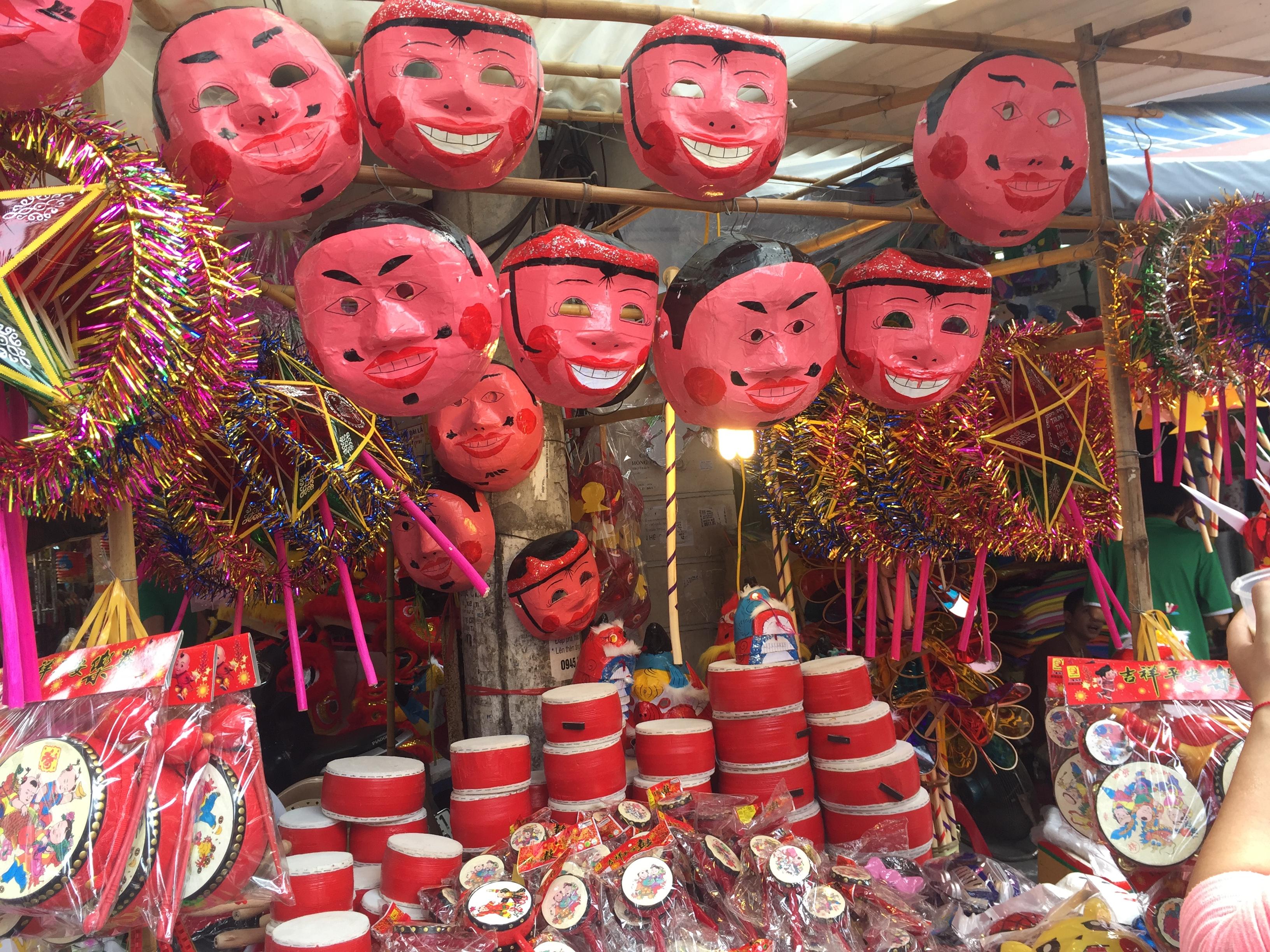 Customs:
In this occasion of Mid-Autumn Festival, it is celebrated for a whole day. The people prepare many different fruits and cakes as Moon cakes (Bánh nướng and bánh dẻo are special cakes only on this festival) and fruits as bananas, mango, longan, mango dyed in various colors, showy, green, red, white, yellow. The people are designed the funny symbols as cat, dog, mouse ….from fruits. On the street, the young grils and boy compete smart, peeling papaya into the flowers, molding shrimp, fish … In the evening, the people go out and enjoy perform fantastic lion dances, sing folklore songs when the moon is rising.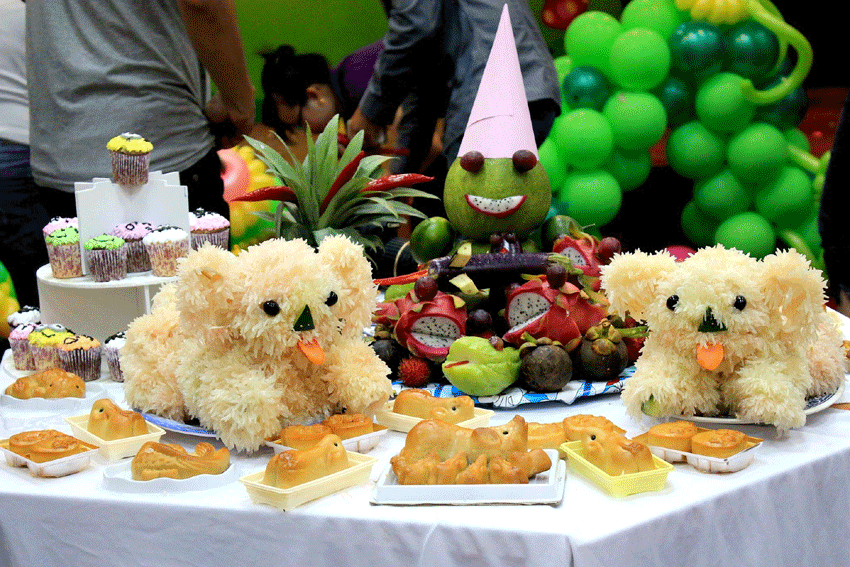 Meanings:
*** The Moon Cakes are made from flavor, egg, dried fruits, peanut, sugar, meat, ect..is good tasting. The Moon cakes symbolize lucky, healthy, happiness and wealth on the mid – autumn day.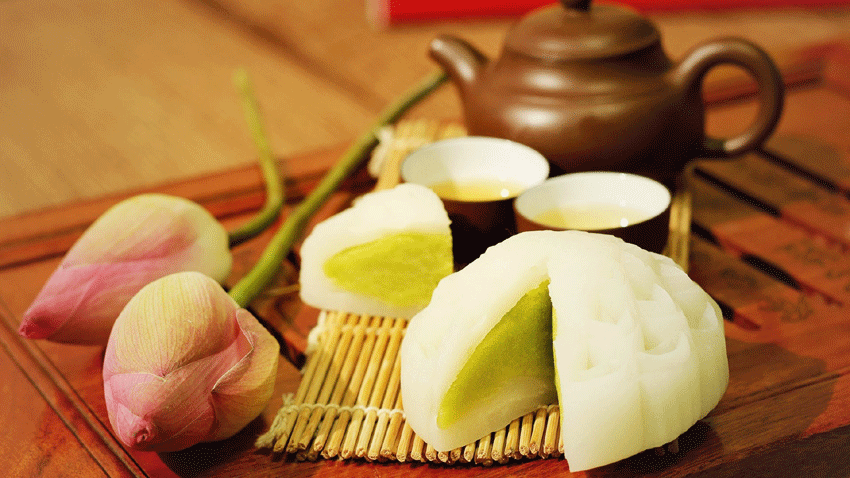 On this day is the occasion for the member of the family, close friends gather to see the moon and share stories, memories in their childhood. Nowaday although the traditional toys have been replaced by modern toys but the meaning and the performance have been developed and maintained. The Mid-Autumn Festival is an important traditional culture of the Vietnamese.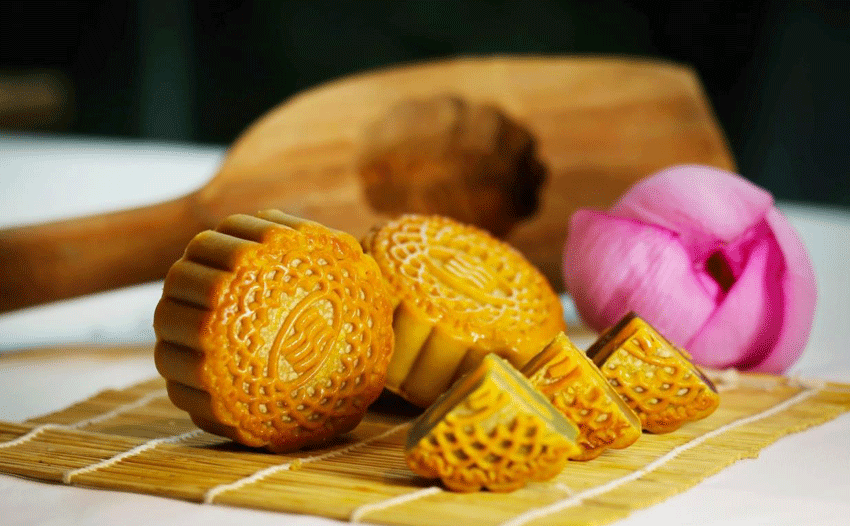 What do you think about Traditional Vietnamese Festival? If you enjoyed this post and want to get more about our Traditional Festival, please send to us an email: info@thetimejourneys.com. We will get you back shortly. Thank you.
Everything you need to know about Vietnam