The purpose of our tour is to give visitors a safe opportunity to try the foods of the local Hoi An people – we ensure the food is handled hygienically and provide a comfortable venue for the tastings. The benefit also goes back to the vendors as we buy directly from them.
14:00: The guide will pick you up at your hotel and drive to Hoi an Town where you can see the must famous Breads shop to see how is family to prepared and made Banh My , the shop became well know by Anthony Bourdain to made a travel film in Vietnam and his experience at Madam Phuong Bread shop in Town . order a bread on menu for the first meal of street foods tour
14:30: Walk down to Ancient town for next stop on the side walk , from here you have change to enjoy the local cakes Banh Beo / Water fern cake (Savory Streamed Rice )
14:45: Continued walking down to the local ferry boat station where you stop to enjoy BBQ beef / Nem lui or Nem nuong in Vietnamse and photos stop
15:15: From here you will go to a local family to visit and tasty at a local cake Husband & Wife cakes / Banh it la gai a , buy a teens of cakes to carry with you before say farwell to family
15:30: On the way back to main streets for Tofu and Xoa Xoa the best soft drink for local famers
16:00: From main street you will go throught to alley , stop at a local restaurant to enjoy the speciality in Hoi An Cao Lau , at a small food shop will bring to you a lovely atmosphire in Hoi An Town
16:30: Leaving Cao Lau shop for next family to see peoples made Banh Bao Banh Vac / Withe Rose
17:00: Transfer you back to your hotel.  Your journey with The Time Journeys is now complete.
Have a nice journey !
The time journeys can arrange additional customized trips for you if the above itinerary does not match your expectations.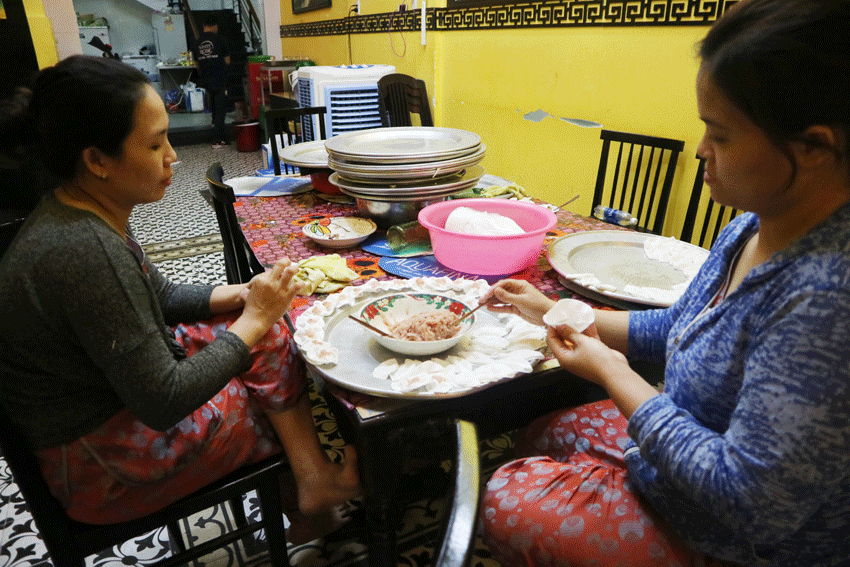 • All drinks as mentioned
• Extra food portions
• Cold water/ toweltowel
• English speaking guide
• Other meal, drink, Tip to guide and driver, personal expenses
• Supplement for French, Spanish, Italian and German speaking guide