Mui Ne Beach is located in Binh Thuan, a province in South Central Coast of Vietnam. It is about 222km from Ho chi Minh City and 22 km from Phan Thiet central. Nowaday it is well known for unique white sand dunes featuring several lakes and even swamps straight in the middle of sandy terrain. It is among the most beautiful natural beaches, spanning 15 kilometres of sandy beaches that are lined with an array of dining and shopping venues as well as luxurious beachfront resorts.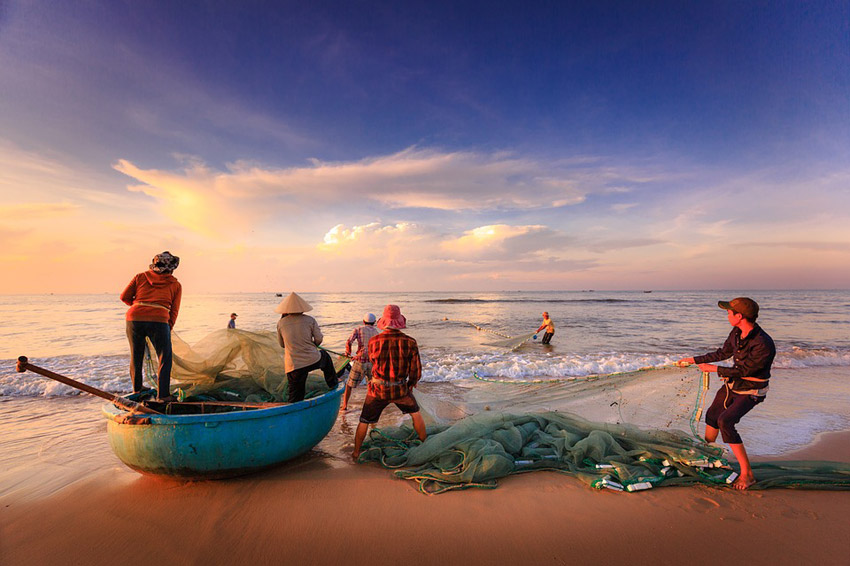 This place is famous for its palm-lined streets, beautiful beaches, strong waves, huge sand dunes glowing in the sun. It has steady wind conditions (in the dry season) that make it a top destination for windsurfing, kitesurfing, sailing , others water sports and the best place with hot air balloon ride in Vietnam.
Nowday tourism has developed in the area from the Phan Thiet city center to Mui Ne, which has more than a hundred beach resorts, as well as restaurants, bars, shops and cafes.
There are two beaches: Ganh Beach and Suoi Nuoc Beach. The tourist season is from December to April. The average temperature is 27°C, and the climate is hot and dry much of the year.
Red Sand Dunes

Mui Ne Beach

Mui Ne Fishing Village

Fairy Stream in Phan Thiet

Phan Thiet Central Market
*** When is the best time for visit Mui Ne?
Mui Ne has a tropical monsoon climate with two season: The rainy season falling between April and October and the dry season from November to March. During your visit Mui Ne, highlight recommend wearing comfortable clothing.
– The Best time to visit Mui Ne is from November to March when it is sunny with strong winds. Resulting in optimum temperatures and wave conditions. Mui Ne Beach is great for swimming, kitesurfing, kayaking, surfing and kitesurfing. Numerous food carts and local restaurants are also set along the beach, offering authentic Vietnamese dishes and fresh seafood at affordable prices.
– The rainy Season is between the months of April and October, when the town has an average humidity of 79%. Hour-long rainfall takes place during the afternoon and evening while flash floods and extensive erosion are known to occur especially in September.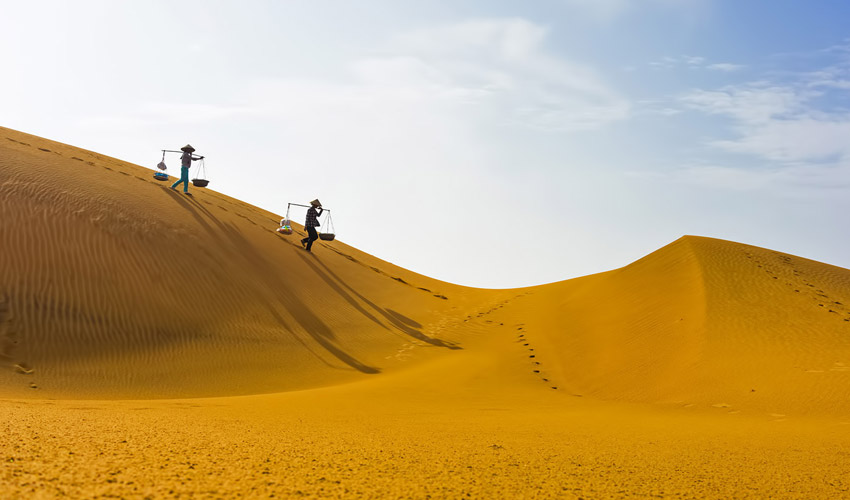 Here is everything you need to know about Vietnam