The most attractions in Mui Ne
31/08/2019
Mui Ne are among the busiest coastal towns in Vietnam. There are a many attractions in Mui Ne. The beach of Mui Ne comprise geographical wonders, traditional fishing villages, pristine beaches, verdant mountains and ancient structures that date back as far as the 9th century. The famous attractions are the Red and White Sand Dunes where travellers can enjoy sunset and sunrise or enjoy a fun – filled day or riding jeeps or sliding down the slopes on rickety sleds. We would like to introduce you the most attractions in Mui Ne.
1. Mui Ne Beach
Mui Ne is located around 22km from Phan Thiet province. It is the most prominent coastal resort town, spanning 15 kilometres of sandy beaches that are lined with an array of dining and shopping venues as well as luxurious beachfront resorts.
Going to Mui Ne, you will have a great for experiencing the daily lives of the local population. The northern end of Mui Ne Bay is home to a traditional fishing village which also offers a picturesque view of the coastline lined with swaying palm trees and colorful fishing boats moored on the water. The most popular activity in Mui Ne Beach is kitesurfing. The best time to enjoy Mui Ne Beach between the months of November and March when the skies are sunny with strong winds.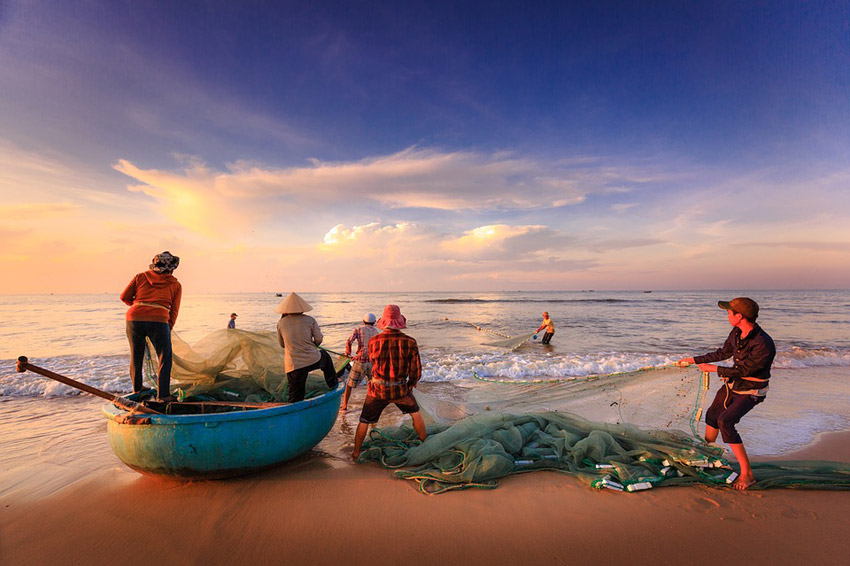 2 Red Sand Dunes
Red Sand Dunes is located three kilometres north of Mui Ne. It is one of Mui Ne's most unique natural which is no visitor should ever miss out on their holiday in Mui Ne. Visiting Sand Dunes you can take gorgeous snapshots and enjoy an array of activities. The features reddish-brown sand that makes them a more popular place for photography. If you get to the highest peak, you will enjoy a great sunset view of the ocean. The kite flying as well as catching the beautiful sunset, is also highly recommend here.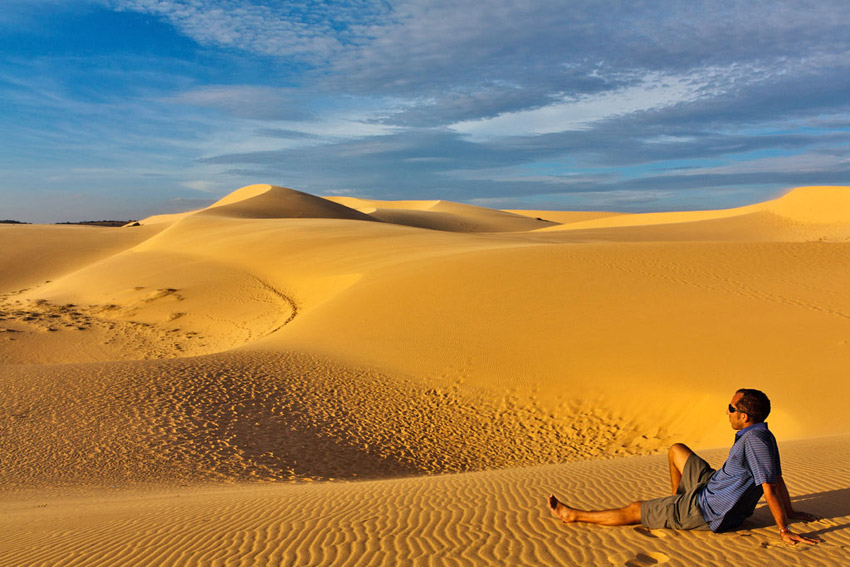 3. White Sand Dunes
White Sand Dunes is located 26km northeast of Mui Ne Beach. They are by far the larger dunes and are known by locals as Bau Trang or White Lake. There are quite a few small stands selling food and drinks to visitors within the area along with pine trees offering much-needed shade. The best time to visit is early in the morning or late afternoon as the sand can get very hot during the day.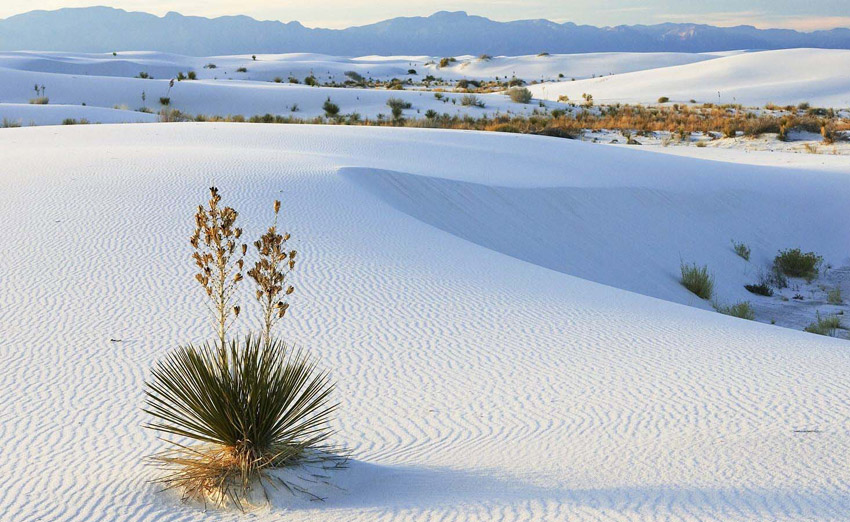 4. Mui Ne Fishing Village
Mui Ne Fishing Village is located in the northern end of Mui Ne Bay. It is a great place to witness local life and enjoy fresh seafood during your holiday in Mui Ne. Fishing village offers a splendid view of an expansive coastline lined with swaying palm trees and colorful fishing boats moored on the water.
The best time to visit Mui Ne Fishing Village is in early in the morning or late afternoon. Visiting harbor is the early morning that's when the fisherman return from sea with their massive haul of live crabs, scallops, groupers, and stingrays. There's a small inhabited site that's covered by colourful seashells that have washed up on the beach over the years.
If you prefer to visit Mui Ne fishing village, you can take a car, bicycle or motorcycle.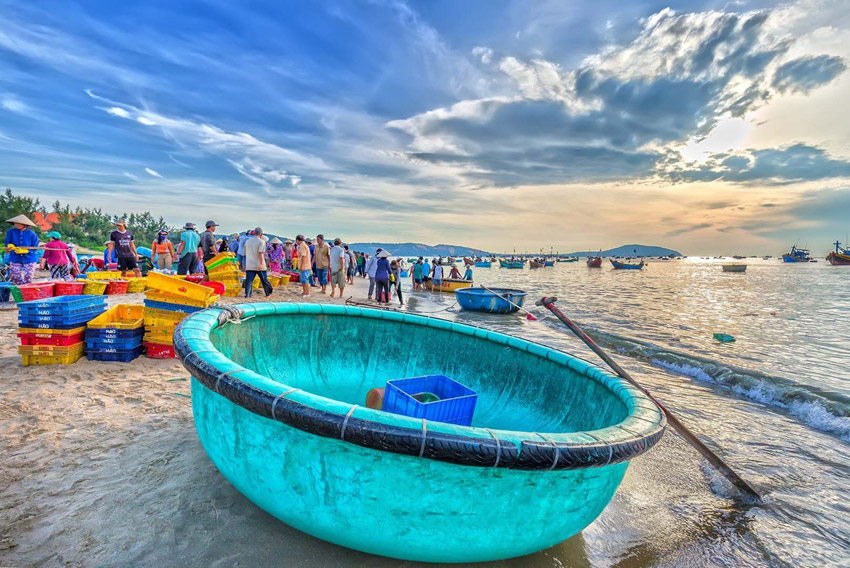 5. Fairy Stream in Phan Thiet
Fairy Stream is located 18 km northeast of Phan Thiet City. This geological formation is actually a water fissure nearby Rom Island that's flanked by a mix of white and red sand dunes on one side while the other is an expansive field of verdant trees, blossoming flowers, and coconut palms. Visit Fairy Stream, the visitor can take off their shoes and wade through the water. The stream is about ankle-deep for the most part and doesn't get past your knees at its deepest.
Adventurous visitors can also climb to the top of the sand dunes and pitted rock formations, both of which offer breathtaking views of red-hued waters and intricate stalagmites.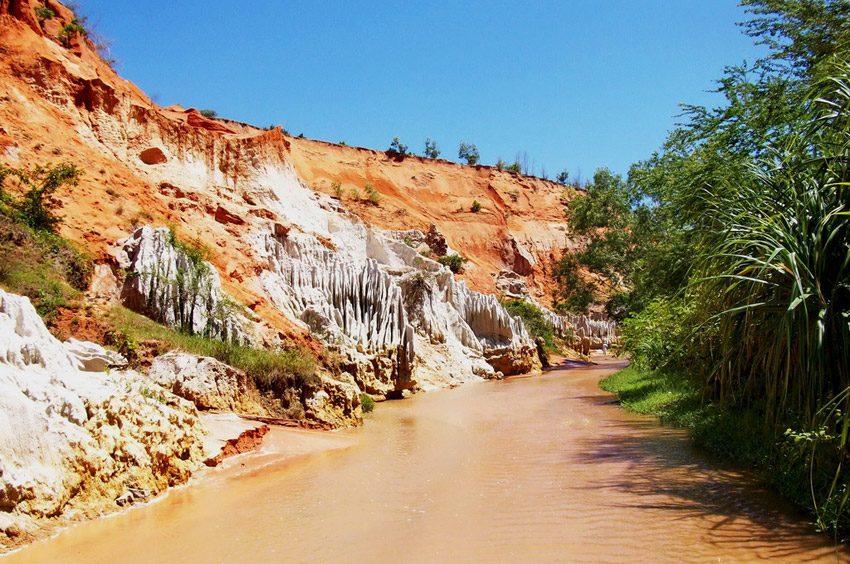 Here is everything you need to know about Vietnam