Testimonials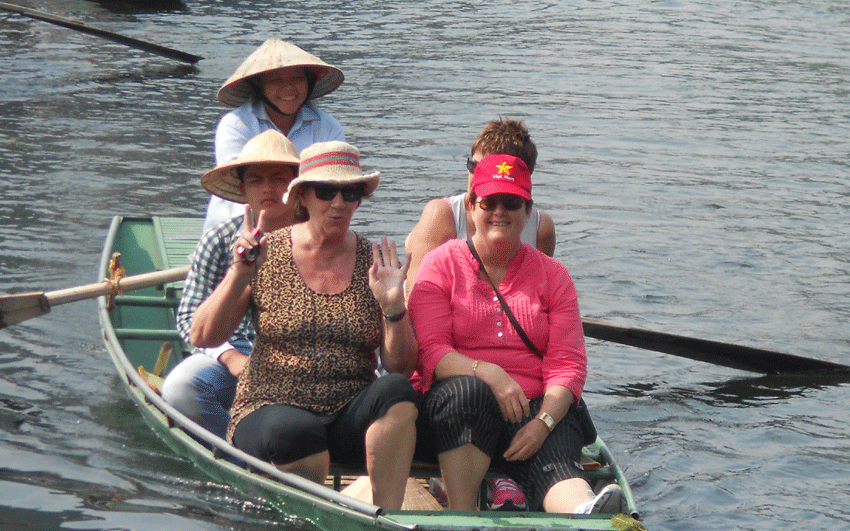 David Middleton – Australia
Hi Ms Huyen,
Hope you are well.
I just wanted to say a big thank you, to both you, and your team of tour guides and drivers, for making our holiday to Vietnam such a memorable occasion. If possible could you please send me a copy of the photo you took of all of us with you, taken on your office, and thank you for the gifts.
Thanks again
David Middleton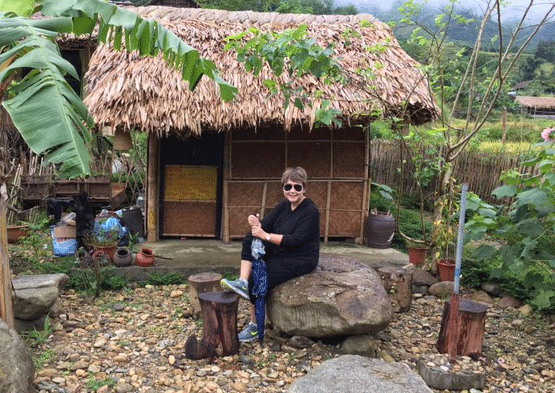 Kok Seng – USA
Hello,
We are back safely but very tire after 14 hours of flight.
We had one of the best time and thank you very much for your help to organise the trip. I will sure recommended you to our friend if they go to Vietnam.
Thanks, Koh Seng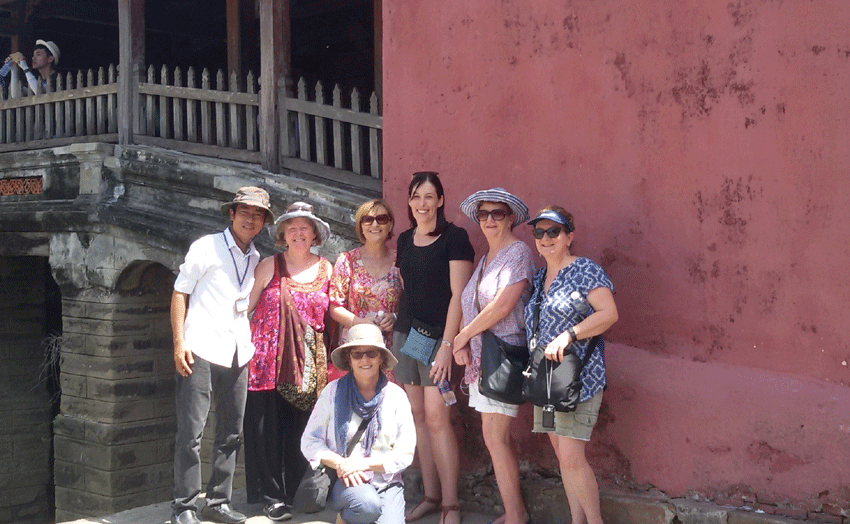 Jenny Morris – Bristish
Good morning Dung,
The trip you planned for us was excellent and far exeeded our expectations!
Although the weather was a little worse than excpected this did not deter any of your guides, who were informative, approachable and friendly – Nhien that met us from the train was exceptional and added her own personal touch. Please pass on my personal thanks to her.
Transportation was always on time and drivers very good. The cruise was superb and everything I expected.
Hotels chosen were ideally located ( especially when we had 1 night stays) so we could venture out in the evenings. All were of a very good standard with excellent service.
Restaurants used throughout the trip were incredible and I really appreciated that many of them had some link to the local communities, I thought the food in Vietnam and Cambodia some of the best I have eaten.
I have been working in tourism for over 30 years and have no hesitation in recommending The Time Journeys and found your service faultless – from the time of booking to departure.
I look forward to hearing from you.
Many thanks
Jenny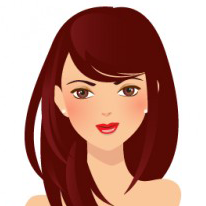 Randall Bird – USA
Dear Ms Thu Huyen
The trip was perfect from beginning to end. The guide, Mr Rith, was outstanding and everything else worked very well. I am pleased, to say the very least.
I hope you enjoyed Songkran and wish you the very best,
Randy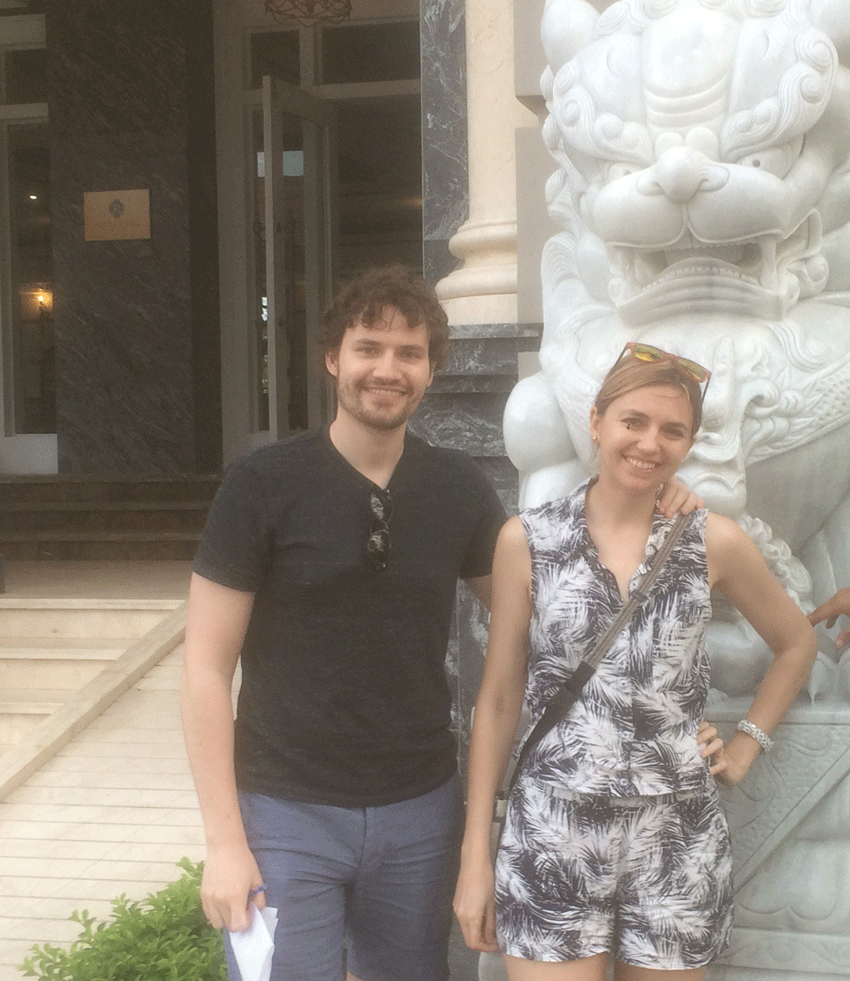 Ms. Janet Baldanza – UK
Hi Chinh Giang,
As we said overall the holiday was fantastic we loved it and one day will go back again and you of course did a fantastic trip here are a few pointers/advise/suggestions
The Driver was excellent and so was the car. Both the hotels in Yangon met our needs the first one a very nice hotel for our first few nights in Yangon and the final one was fine for our needs we really appreciate that you booked all the hotels that I requested. Golden rock tour was excellent too.
Bagan – Khine was a favorite without doubt she was excellent we haven't heard from her yet but we would love to receive an email off her we loved our time in Bagan especially riding round on the electric bikes and was so pleased to have added an extra day there. We made friends in a local bar that was fun. The hotel was excellent with the best breakfast of all the hotels!! Bagan was one of the highlights of the whole trip not a problem for us but just to let you know restaurants are limited there. We really enjoyed all of our time with Khine even when the boat broke down she was cheerful and got us to our next destination in a timely fashion. In addition she spoke excellent English the very best we had come across. The driver was very good and a nice car too.
Ngapali Beach – fantastic beach the best we have ever seen a beautiful resort and a nice hotel with excellent amenities.
I have to say once again it was an excellent trip we loved every second and you did an excellent job and when we come back to Myanmar we will be sure to use you and of course should we have any friends or family that would like to visits any of your countries we will be sure to pass your name on.
Kind regards,
Janet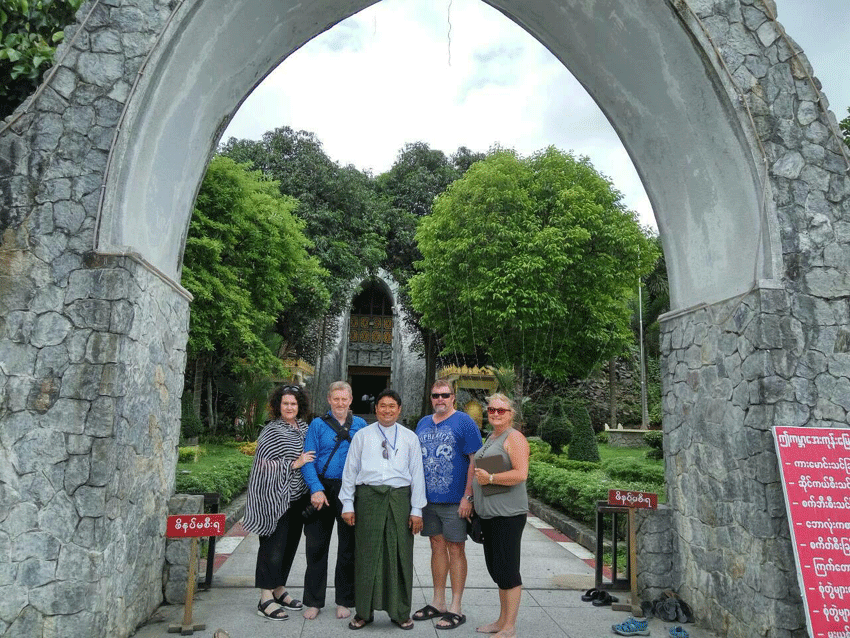 Mr. Jonas Lindbom – Israel
Hi Thu!
Hope all is well with you!
I'm sooooo sorry for not responding sooner! I've been really busy with work- and I miss Burma!!! The trip was phenomenal; we really enjoyed it and also Burma's just very special. The village Life and the people, the culture and the food; it will not be the last time we go!
We can't wait to go back already- maybe next time to Bagan during the balloon season! Can you do me a favor, could you please send the email address of our guide, Emy? I'd like to send her a note as well and some pictures; she was really sweet and patient with all our requests and we really appreciate it all.
Will recommend any other friends who want to see Burma to you! 🙂
Have a great day,
Jonas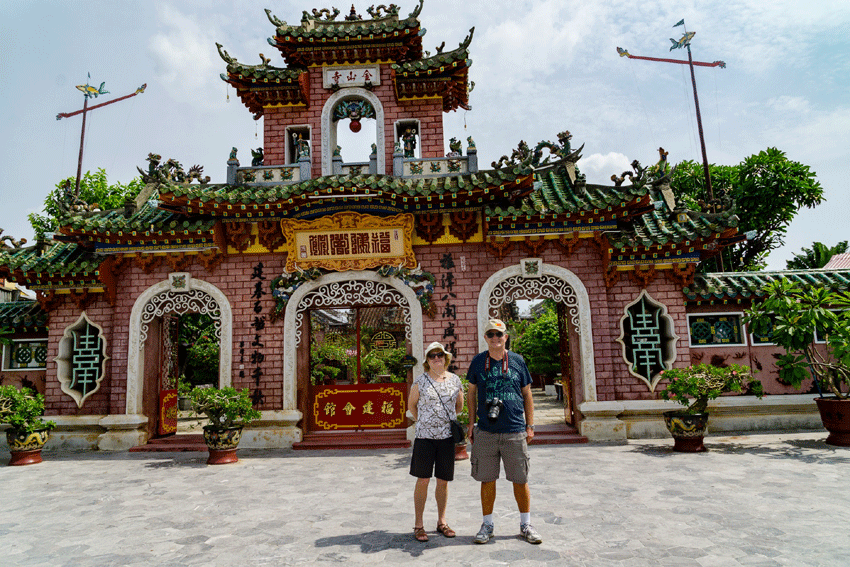 Marian Michaela Maria Maes – French
Dear Thu Huyen,
We arrived well in Paris and I would like to thank you once again for the excellent trip you organized for us.
Best regards ,
Marina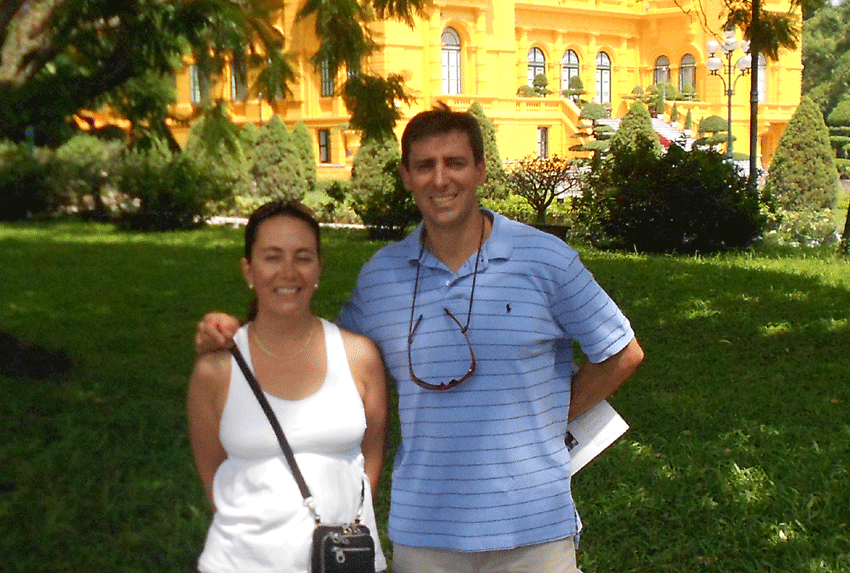 Andrew Shipp – Austria
Dear Hoan,
Thank you for the easter wishes.
We retourned yesterday, and we still have snow in austria. It is really terrible, when you come from 45 degeree to -2 degree and snow. We stay all the day at home and heat the flat so much.
First of all, we want to congratulate you and your organisation in Cambodia. Nearly everthing was perfect from the first second till the last.
We never meet so kind people like Mr. Ry and Ms. Sam in Phnom Penh, and Mr. Bee and Mr. Arun in Siem Reap according to your leading position from Vietnam.
Thank you, Andrew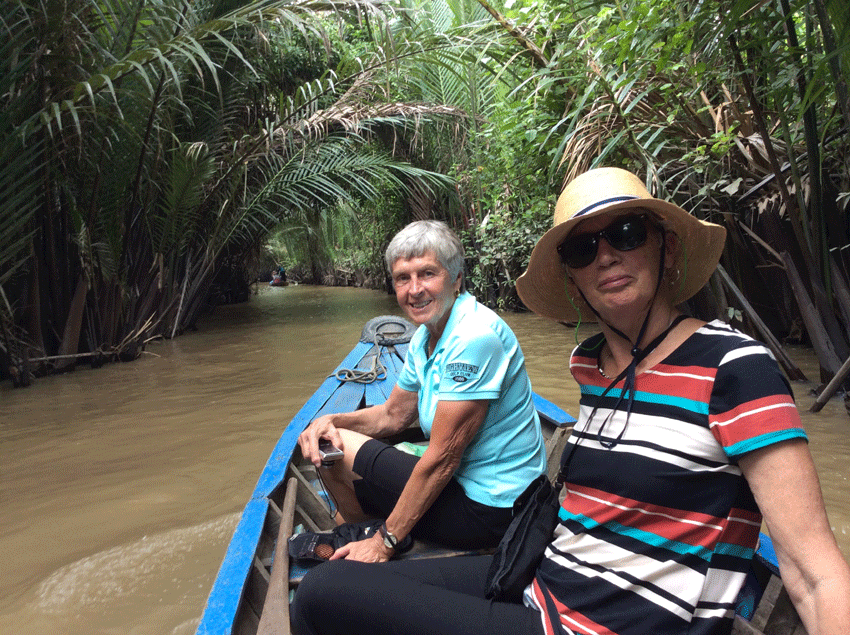 Ms. Judith Ellen McDonald – USA
Dear Ly,
Hello, I am now in the USA. The tour was wonderful, the hotels were brilliant, our car and driver were brilliant. Our guide was excellent, funny, and shared many stories with us. Our time at the home stay with Xien was a highlight of our trip, but we were glad to have the option to sleep in our wonderful, air-conditioned hotel. We enjoyed all the activities and places we visited.
The 3rd day was just driving back to Hanoi which was a long day but not much you can do about that without adding an extra night to the tour. 
Thank you.
Judith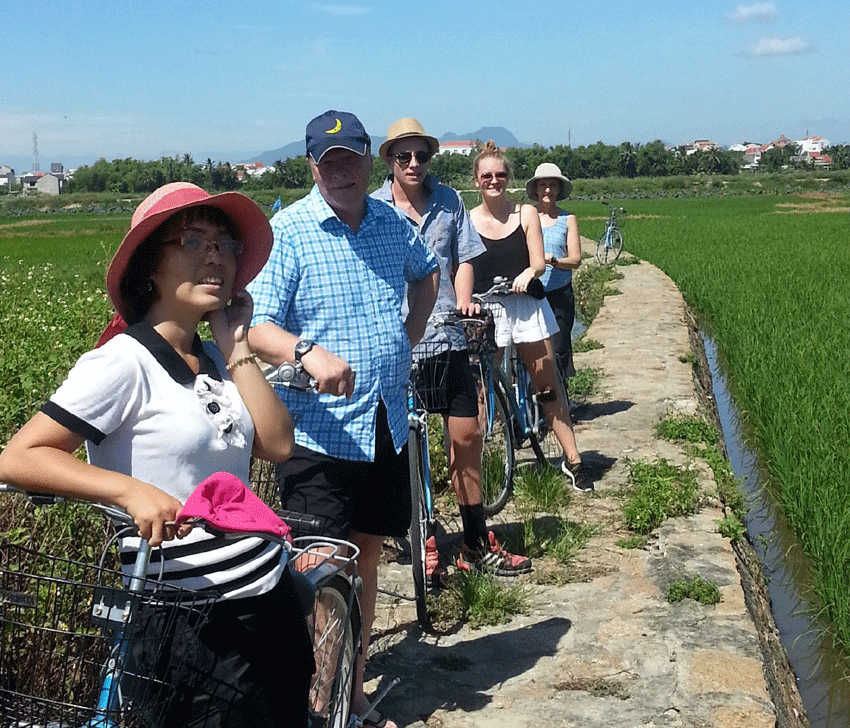 Vanniasingam Thuraisingam – Australia
Dear Thu Huyen,
Our Tour was very good. Except for few hours rain on third day (travelling from Vangvieng to luang prabang ) heavy rain weather WAS GOOD throughout the tour. Original itinerary of 7days would have been sufficient to see everything. I over estimated the time required to see in those three locations and therefore lot of free time to explore. It was a wonderful experience, Tour guide and driver were friendly and helpful. Hotel accommodation was very good people were friendly and pleasant. Scenery was beautiful through out. I thoroughly enjoyed it. Thank you very much for  organising the tour for me. I will recommend you to anybody want to travel to Indochina
Regards
Thuraisingam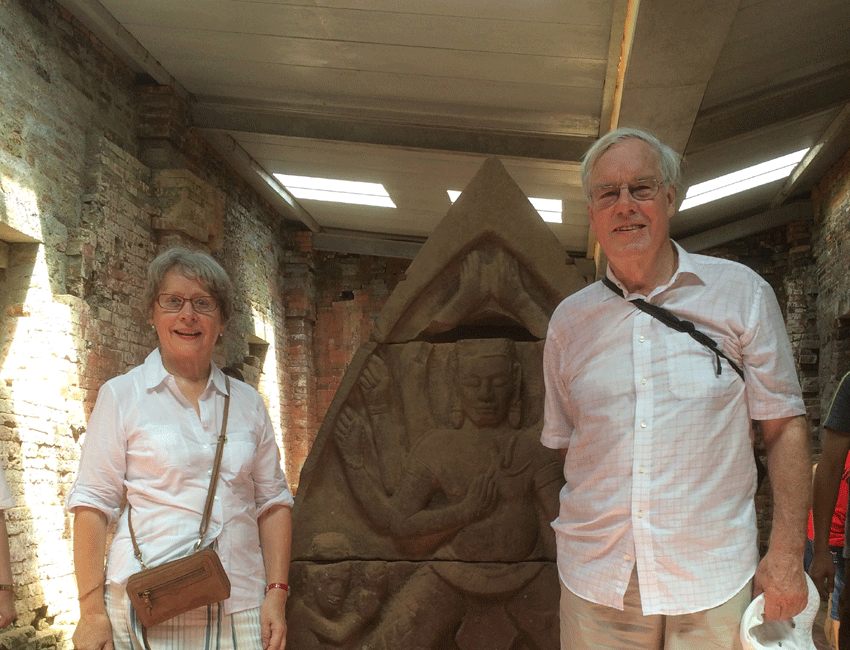 Wendy Pollock – Australia
Hello,
We did have a lovely time thankyou and were very happy with all the travel arrangements you made for us.
The transportation was all fine. We really enjoyed the train travel and all the drivers very good were and their cars were very well presented.
The guides were all fine and their English was good, they were punctual, courteous looked after us very well and provided us interesting and helpful information most of the time.
We especially enjoyed meeting you – it was very sweet of you to take the time out to come and meet up with us and give us those lovely gifts. If you could send us a copy of that photo we had taken together it would be most appreciated.
We will certainly be recommending you to our friends and family
Warm regards
Wendy and Lynn Pollock.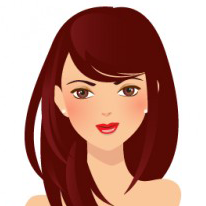 Tracy Dougherty – Australian
Dear Ly,
How lovely to hear from you. I must apologise for not having taken the time out to email you with regard to our experience with your company.We had a great time in Vietnam and must compliment you on the the whole experience. The guides were knowledgeable and informative, with good language skills. They were also very friendly and engaging. The drivers were always on time, helpful, courteous and, importantly, careful drivers. Their vehicles were clean and modern.The hotels we stayed in were all clean and comfortable, though there were some variations in the standard of room at several locations.
Overall, I would like to commend The Time Journeys and yourself, on a well organised and pleasant experience. I would be only too happy, if asked, to recommend your services.I trust that this email finds you in good health and wish you and your company every success.
Kind regards
Tracy