Day 1: Arrive in BangkokArrive in Bangkok on flight ? (Client's own tickets)
Upon arrival at the international airport in Bangkok and after clearing immigration and customs, meet with your guide with a welcome signboard marked "The Time Journeys's LOGO & your name. Then your tour guide will transfer to your hotel in centre. The rest of the day is at your leisure to explore city.
Meals: NA
Accommodation: Hotel in Bangkok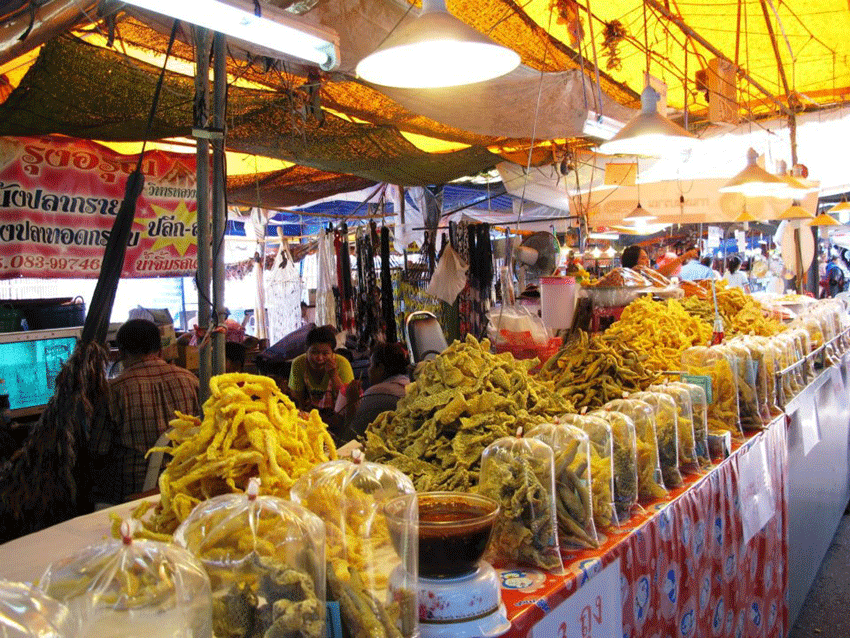 Day 2: Bangkok – City Temples – Grand Palace – Emerald Buddha Temple
Pick you up at your hotel and then sightseeing tour to visit. At first visit to Wat Traimit, the Temple of the Golden Buddha, the temple is famous for its 900-years old five-and-a-half-ton solid gold image and then continue to visit Wat Arun, perhaps better known as the Temple of the Dawn, is one of the best known landmarks and one of the most published images of Bangkok. After that, visit to Wat Po, the largest and oldest temple in Bangkok, as well as the largest single Buddha image: the Reclining Buddha (Phra Buddhasaiyas), also known as Wat Phra Chetuphon or The Temple of the Reclining Buddha. The temple is also known as the birthplace of traditional Thai massage Reclining Buddha. Lunch on own, after lunch, we continue to visit the most famous tourist places in Bangkok, Royal Grand Palace and Emerald Buddha. The Grand Palace adjoins Wat Phra Kaew in a common compound and is where you will end up after exiting Wat Phra Kaew. Despite the proximity of the two, there's a distinct contrast in style between the very Thai Wat Phra Kaew and the more European inspired designs of the Grand Palace (the roof being the exception). After this place we go back to the hotel and free at leisure.
Meals: : Breakfast/ Lunch
Accommodation: Hotel in Bankgok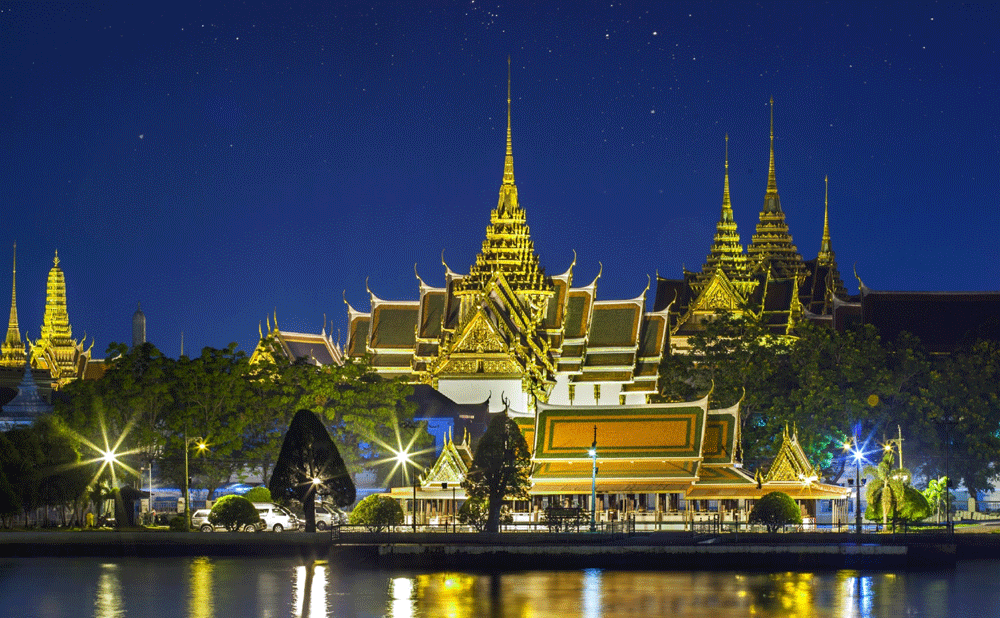 Day 3: Bangkok free time
Breakfast at your hotel. Free time for shopping and visiting city
Meals: : Breakfast
Accommodation: Hotel in Bankgok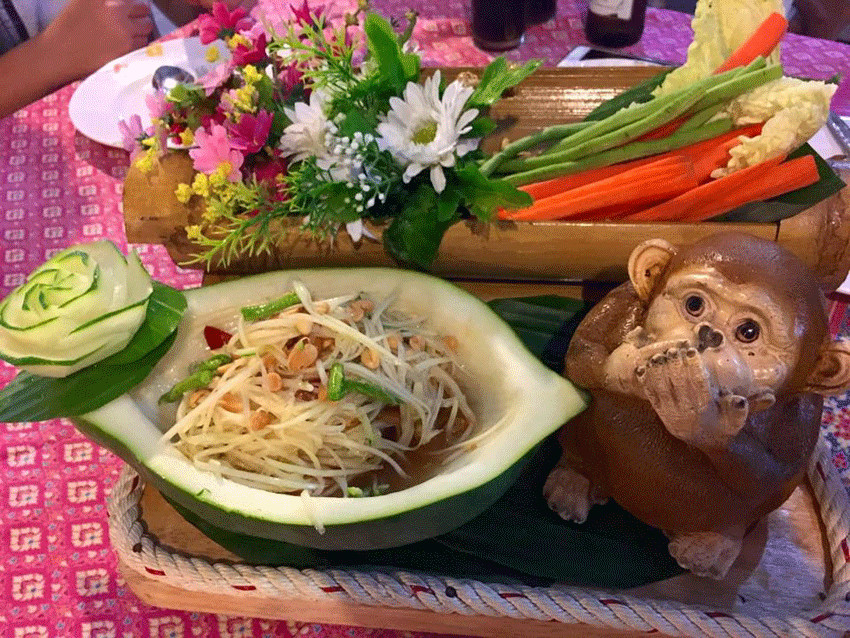 Day 4: Damnoensaduak Floating Market – Kanchanaburi
A 120 km drive to the most colorful Floating Market in Thailand. Passing the largest source of Salt Production in Thailand along the roadside of the highway. At Damnoen Saduak, visit the gardener's house, see how the sugar is being made right from the coconut tree and as option take the long tailed speedboat to the main part market (not included). See a fascinating Thai way of life from the ancient time which is still widely practiced in this area. A chance to try various kinds of exotic Thai fruits and choices of Thai handicrafts available at the spot. Later on, continue to Kanchanaburi for visit the infamous Bridge over the River Kwai as the Memorial of World War II. Then, visit at the War museum and war cemetery nearby. Check in at the hotel and free at leisure.
Meals: : Breakfast/ Lunch
Accommodation: Hotel in Bankgok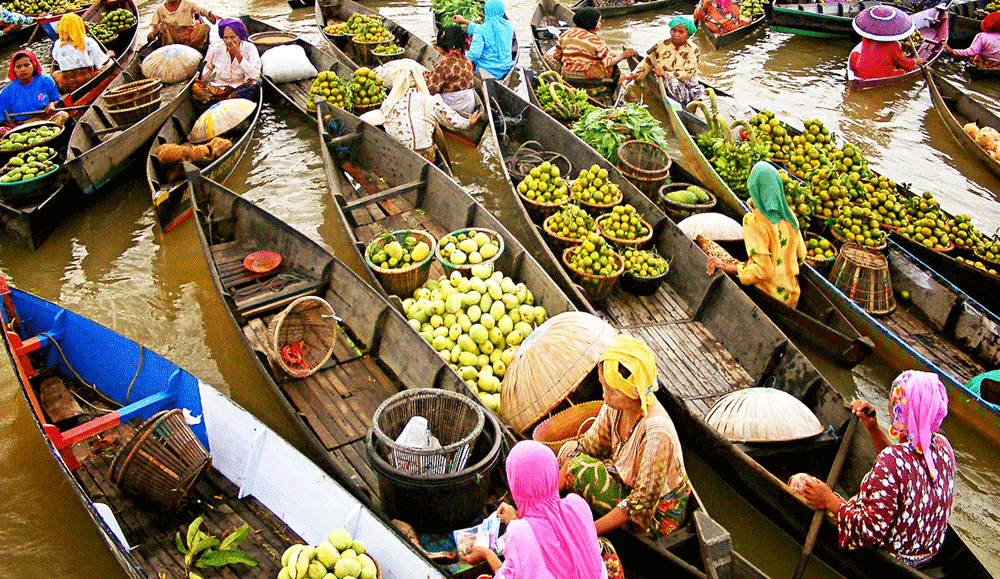 Day 5: Kanchanaburi– Ayutthaya by cruise
After breakfast, transfer to Ayutthaya the former capital of Thailand. Visit one of the most beautiful Summer Palace namely Bang Pa-In Summer Palace. Later on, transfer to Krung Sri River for buffet Lunch. Later, embark to Temple of Ruins, Wat Phra Sri Sanpetch (The former Royal Temple), Wat Yai Chai Mongkol (the temple of reclining Buddha Image and biggest chedi), Wat Mahathat (where the head of Lord Buddha Image is coverd by Poh Tree so far), Wat Ratchabura (where the national treasure were kept). After that, transfer to the hotel and free at leisure.
Meals: : Breakfast/ Lunch
Accommodation: Hotel in Ayutthaya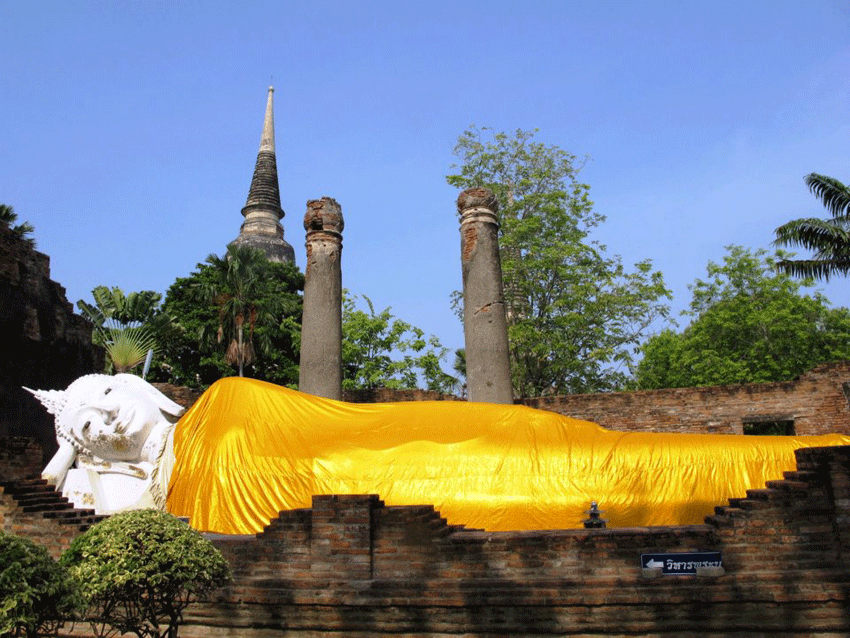 Day 6: Ayutthaya – Kamphaengphet – Sukhothai
After breakfast, drive up north to Sukhothai. Enroute visit to Khamphaengphet Historical Park for excursion before keep moving to Sukhothai. Lunch will be served at a local restaurant. Upon arrival, after check in, visit at the local market in Sukhothai Town before return to the hotel for relaxing and overnight.
Meals: : Breakfast/ Lunch
Accommodation: Hotel in  Sokhuthai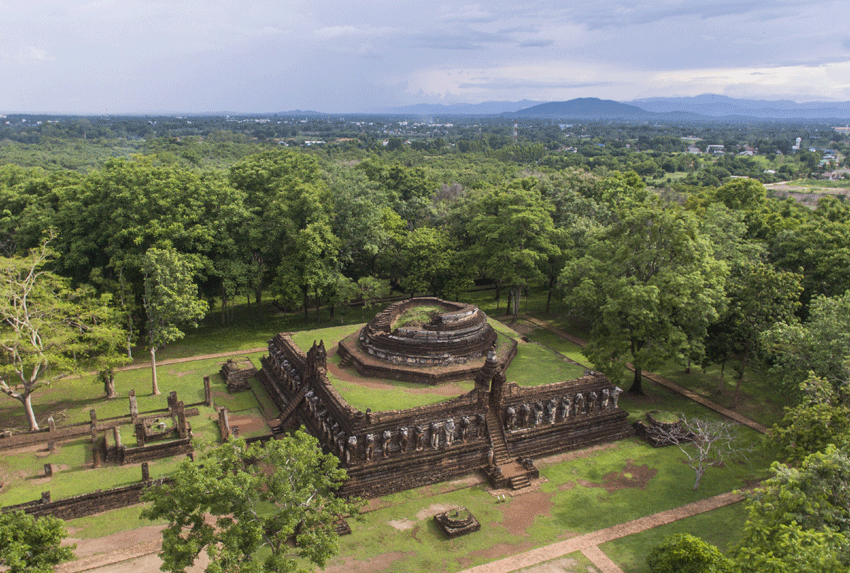 Day 7: Sukhothai – Sri Satchanalai – Lampang
After breakfast, visit at Sukhothai Historical Park or the 1st Capital of Thailand. Found in the 13th century, Sukhothai (literally means Dawn of Happiness) was the first truly independent Thai Kingdom, which enjoyed a golden age under King Ramkhamhaeng, credited with creating the Thai alphabet. The superb temples and monuments of this great city have been lovingly restored in Sukhothai Historical Park, a UNESCO World Heritage Site and a must-see for all travelers. Lunch at a local restaurant before continue to Sri Satchanalai Historical Park where is located on the bank of the Yom River at Tambon Muang Kao, Si Satchanalai county, only 55km from the town of Sukhothai. The ancient town, formerly call "Muang Chaliang", was named "Sri Satchanalai" during the Phra Ruang Dynasty when a new administrative centre was established to replace Chaliang. This ancient town occupied more than 320 hectares (800 acres) of land. Of this, the 91-hectare (288 acres) area within the old laterite ramparts and the city moat is the focus of sightseeing in the historical park. After that, proceed to Lampang for overnight.
Meals: : Breakfast/ Lunch
Accommodation: Hotel in Lampang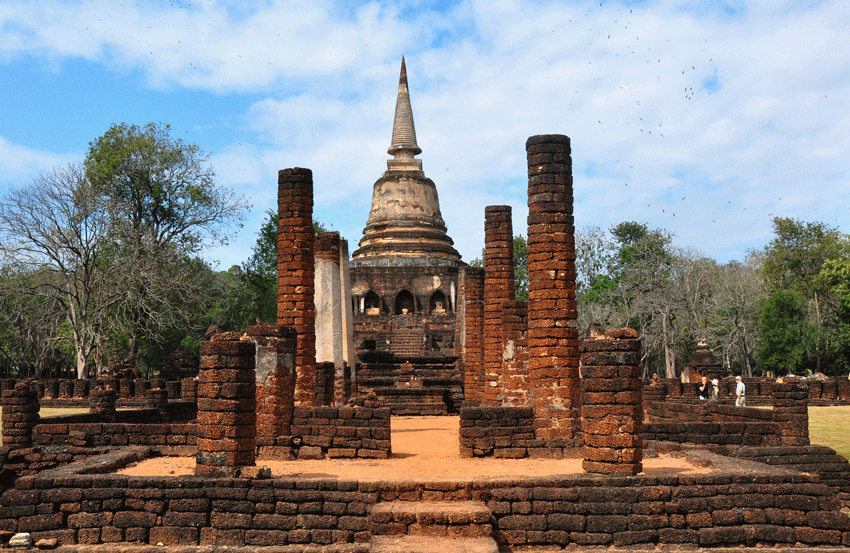 Day 8: Lampang – Lamphun – Chiang Rai
Breakfast at the hotel before proceed to Lampang Elephant Conservation Center to see elephant at work and shows before continue to Chiang  Rai. En-route to Lamphun, visit to Wat Phrathad Hariphunchai and Chammadhevi Stupa. On arrival in Chiang Rai, check in at the hotel and free at your leisure. (Elephant ride is optional and must be paid separately).
Meals: Breakfast/ Lunch
Accommodation: Hotel in Chiang Rai
Day 9: Chiang Rai – Golden Triangle
After breakfast at the hotel, the guide pick you up and transfer you to visit Blue Temple,  Then proceed to Mae Sai Border Market, one of the biggest border market where you can access to Tha Khi Lek Province, Myanmar. At the market, you will find a lot of goods, local products and many items which are imported from China & Myanmar such electronic devices, fruits, clothes, stones, jewelry, Jade and etc. We continue to the infamous Golden Triangle renowned for centuries as the centre of the opium trade. From a hill top viewpoint, marvel at the splendor of the mighty Mekong joining with the Ruak and forming the actual "Triangle" with Laos Burma and Thailand. Then take River boat tour of the Mekong River to the Don Sao Island. After that visit Akha hill tribe village where the Long Neck Karen hill tribe village. Free time in the evening.
Meals: Breakfast/ Lunch
Accommodation: Hotel in Chiang Rai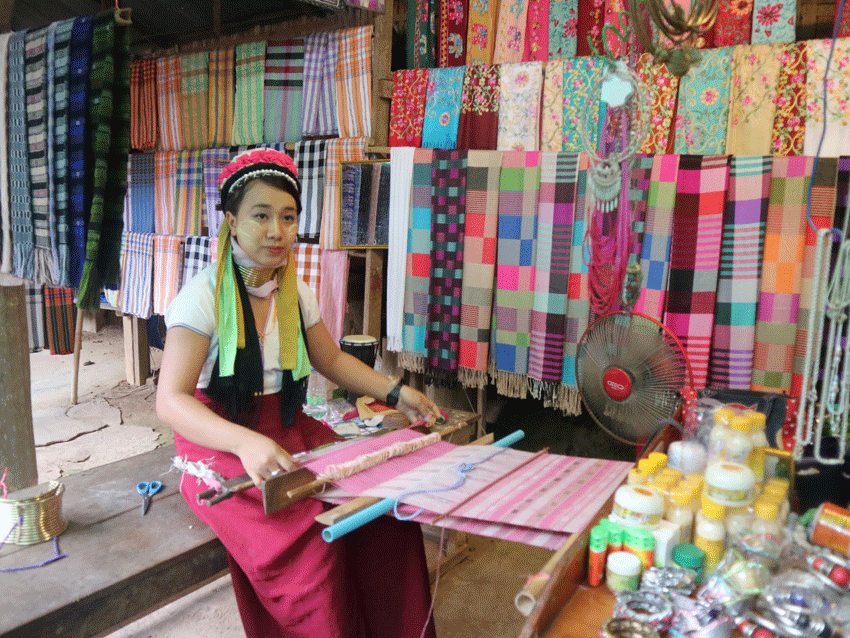 Day 10: Chiang Rai – Chiang Mai
Breakfast at your hotel. The guide pick you up and transfer you to Chiang Mai. On the way to Chiang Mai, stop over for visiting White Temple, is a contemporary, unconventional, privately owned, art exhibit in the style of a Buddhist temple in Chiang Rai Province, Thailand. On the way, the car stop over at hostspring rest stop. Arrive in Chiang Mai, check in and free time.
Meals: Breakfast/ Lunch
Accommodation: Hotel in Chiang Mai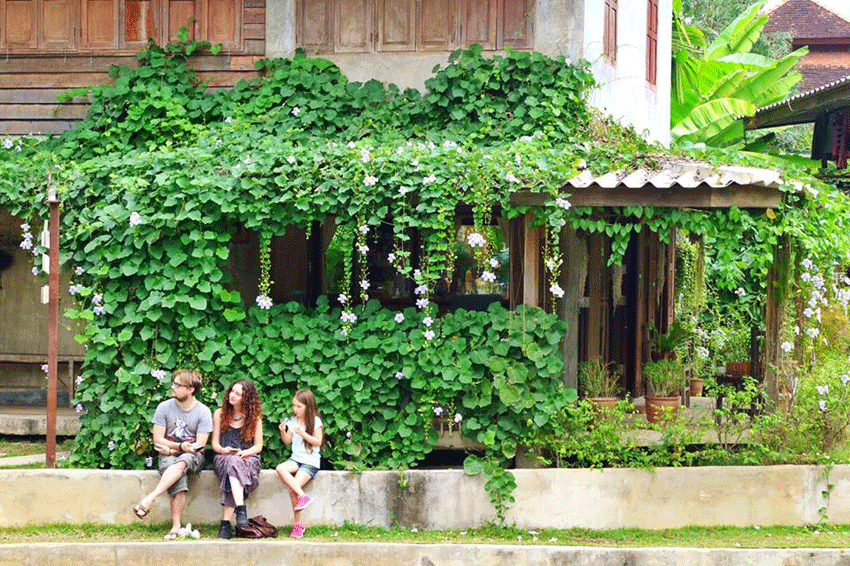 Day 11: Doi Suthep Temple – Meo Doi Pui – Local Handicraft Village
The journey begins with a visit to a Meo Hill tribe village. Since they originally migrated from South China, the physical features of the tribe are similar to Chinese. They prefer large families and average about 8 in a family. They practice shifting agriculture. Mostly planting upland rice, corn and soybeans. Generally you will find that the womenfolk's works harder than the men. A trait similar with most hill tribes. Their houses are not built on stilts rather directly on the ground. Due to its proximity to Doi Suthep this particular village is slightly more commercial and less traditional. Doi Pui was once famous for opium cultivation. It is 1500 meters above the sea level. Trip continues on to Wat Doi Suthep Temple. Driving up offers a panoramic view of Chiang Mai city. Later on, embark to the San Kamphaeng district, heart of the silk and cotton home industries, to witness the fascinating process of making and weaving these popular fabrics. Continue on the Bor Sang, the umbrella village, where the delicate Thai paper umbrellas are produced and hand-painted. From here onwards to Thai Celadon, about 6kms north of Chiang Mai, where exquisite ceramics are produced. These are modeled on the Sawankhalok pottery that used to be made hundreds of years ago at Sukhothai and exported all over the region. With its deep, cracked glazed finish the style is very distinctive and some pieces are exceptionally beautiful. Last but not least, are stops to observe the intricacies of both lacquer ware and silverware craftsmen.
Meals: Breakfast/ Lunch
Accommodation: Hotel in Chiang Mai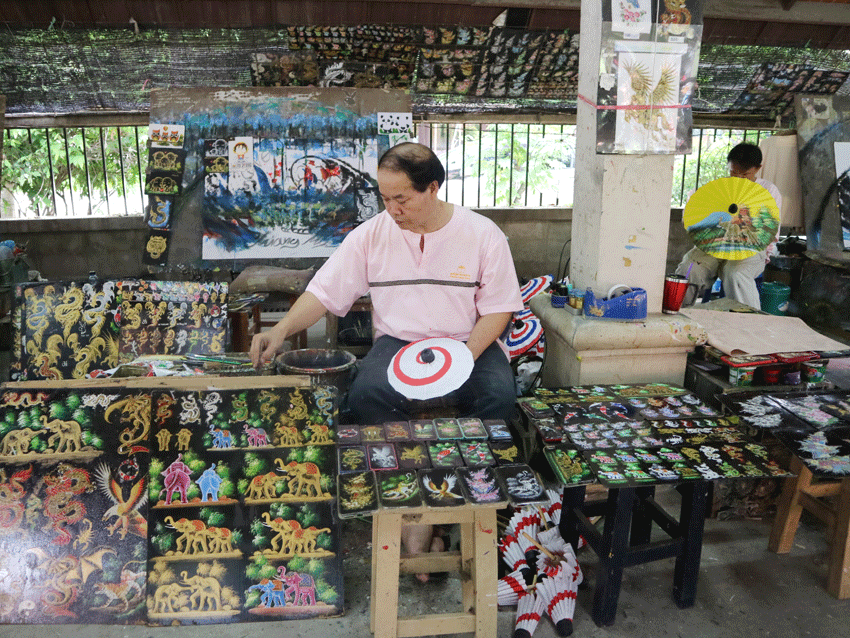 Day 12: Chiang Mai – Safari
Breakfast at the hotel and then we visit the Elephant Camp at Mae Taman Camp, to see the 'Elephants at Work'. You have a chance to ride the elephants, crossing the river and into the forest. This lasts about 1 hour. Then return by Oxcart to the elephant village followed by lunch. After lunch, enjoy a bamboo rafting adventure along the river, for around 45 minutes. Then, onwards to an orchid farm, where are many beautiful species of orchid. After that going back to hotel and free at leisure.
Meals: Breakfast/ Lunch
Accommodation: Hotel in Chiang Mai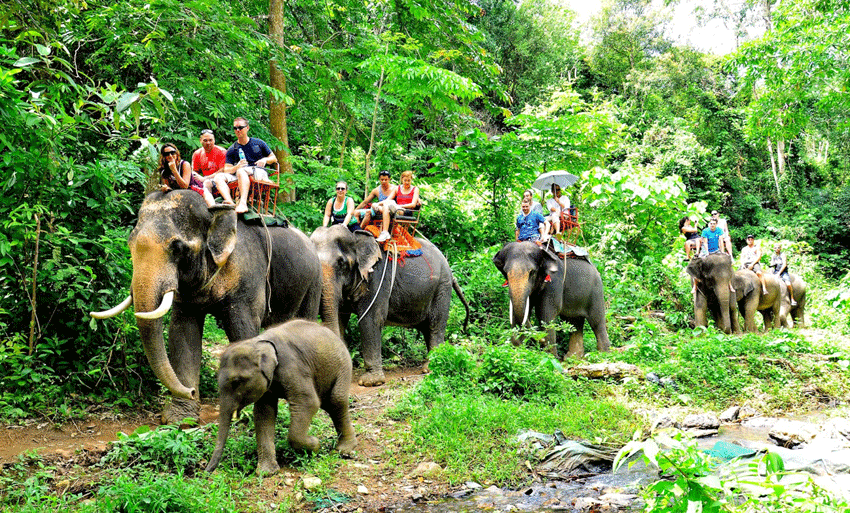 Day 13: Chiang Mai – Krabi
After breakfast, free time until our guide pick you up and transfer you to Airport for flight to Krabi. Upon arrival meet with driver then transfer to hotel.
Meals: Breakfast
Accommodation: Hotel in Krabi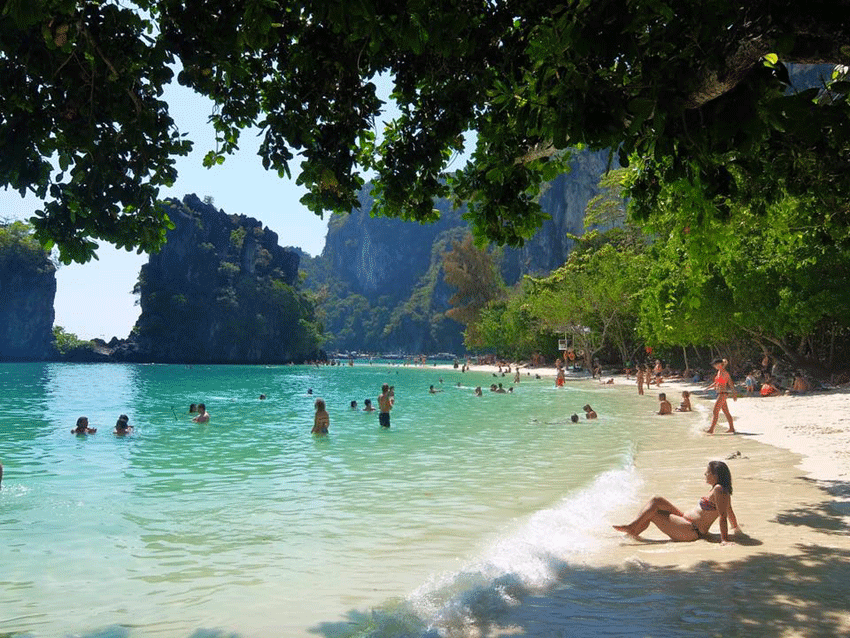 Day 14 : Krabi4 Islands tour by speed boat (08.30 am - 02.00 pm)
Snorkeling and swimming at Chicken Island or Koh Kai in Thai because its shape looks like a chicken. You'll be surprised by the sand banks which seperate Chicken Island, Tup and Moore Islands when it is low tide. Visit Phra Nang Cave at Railay beach.
After your breakfast at your hotel. The guide pick you up and transfer to harbor. You will take a boat to sand banks at Chicken, Tup and Moore Islands. You will do snorkeling and swimming at Chicken Island and also have picnic lunch here. Then straight to Poda Island for have lunch. Sun bathing, swimming and relaxing on the beautiful white sand beach. Also taking picture with the background of a beautiful standing hill. On the way back we'll stop at Phra Nang Cave. Pray homage to the spirit of Phra Nang. Enjoy walking on the beach, taking photos with climbers…this is located at a rock climbing point very famous in Thailand. Back to the pier then transfer you back to your hotel.
Remark: the details of program can be changed depend on the level of the water tide or the condition of the weather.
Meals: : Breakfast/ Lunch
Accommodation: Hotel in Krabi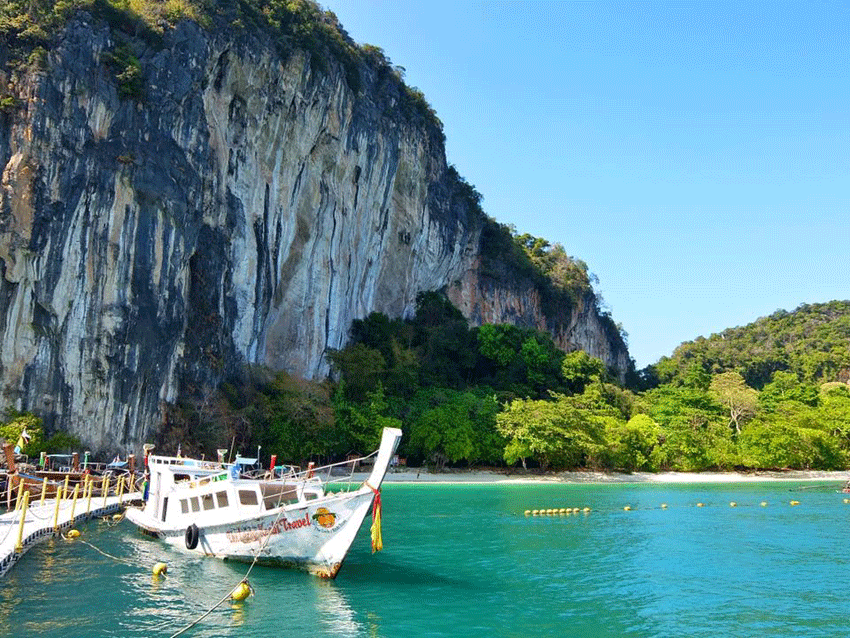 Day 15 - 18: Krabi Free time (4 nights)
Breakfast at your hotel. Free time on the beach.
Meals: Breakfast
Accommodation: Hotel in Krabi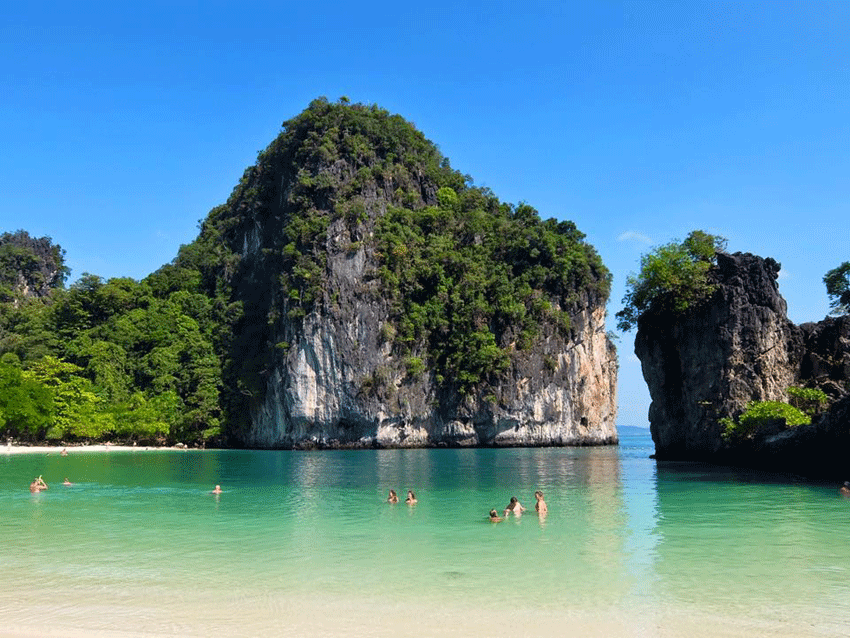 Day 19: Krabi Departure
Having breakfast at your hotel. Your time will be your own until your private car and driver arrives to take you to the airport for your flight to next destination. Your journey with The Time Journeys is now complete…
Meals: Breakfast
Accommodation: Time check out is 12:00
Have a nice journey!
The time journeys can arrange additional customized trips for you if the above itinerary does not match your expectations.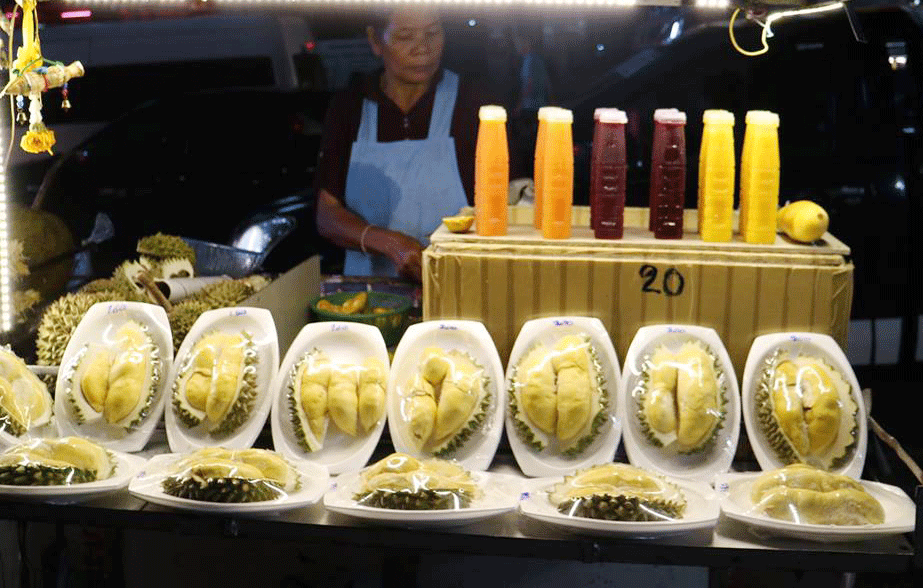 • Accommodations sharing double/ twin room with daily breakfast
• Private Transfer as private air-con van
• Private Tour as mention as above itinerary
• Meals as mentioned (B=breakfast , L = Lunch , D = Dinner)
• English Speaking Guide
• Service charge & Government tax
• Entrance fee of tour as mentioned as itinerary
• Domestic Flight as itinerary
• Visa fee
• International air ticket:
• Other meal, drink, Tip to guide and driver, personal expenses
• Supplement for French, Spanish, Italian and German speaking guide