Day 1 : Arrive in Hanoi on flight ? (Client's own tickets)
Upon arrival at the Noi Bai airport in Hanoi and after clearing immigration and customs, meet with your guide with a welcome signboard marked "The Time Journeys's LOGO & your name. Then your tour guide will transfer to your hotel in centre. The rest of the day is at your leisure to explore city.
Meals:NA
Accommodation: Hotel in Hanoi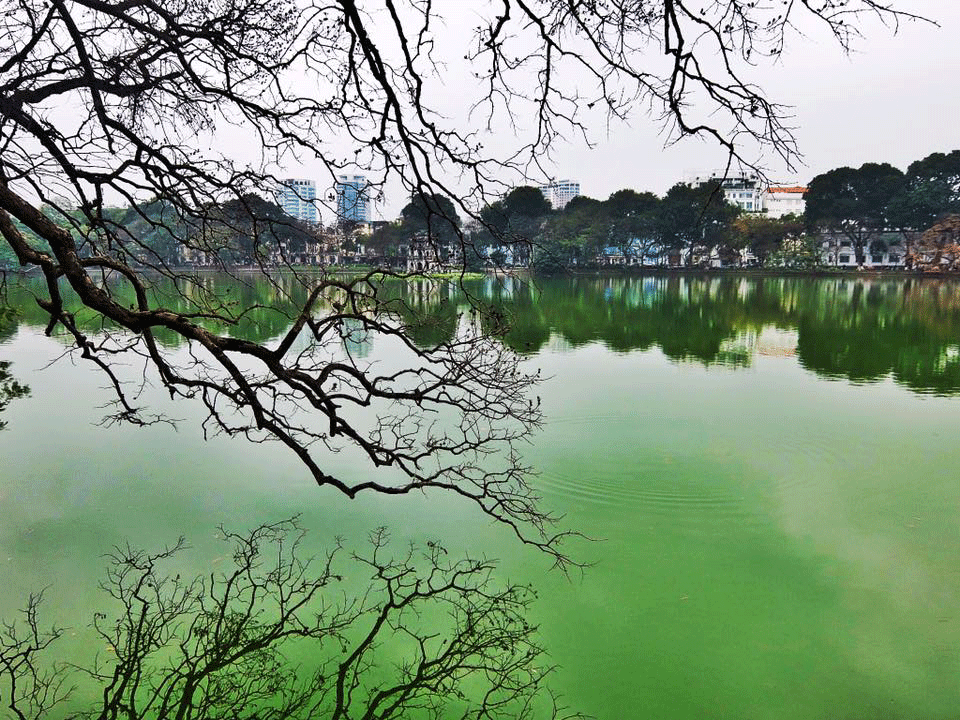 Day 2 : Hanoi city tour full day
8.30 – 08:45 am: We'll pick you up from your hotel take you to visit the Ho Chi Minh Complex, which includes Ho Chi Minh's Mausoleum – the final resting place of the beloved national hero, Uncle Ho – and President Ho Chi Minh's stilt house where he lived off and on from 1958 to 1969.
9.30: You'll visit the One Pillar Pagoda, which is actually a group of structures that collectively make up a pagoda built over the water in the middle of a square lake.
After that, you'll have a chance to explore the Tran Quoc Pagoda on the shore of west lake. From there, it's onto the Temple of literature, which was Viet nam's first university and is dedicated to Confucius. 12.30: You have lunch at the restaurant in the Old Quarter. Afterwards, you'll visit Hoan Kiem Lake – the heart and soul of Hanoi.
You' ll stop in at MUSEUM OF ETHNOLOGY.This superb museum showcases the depth of Vietnamese cultural diversity with an astounding collection of 15,000 artifacts gathered from throughout Vietnam. Maps, displays and dioramas are labelled in Vietnamese, French and English.Displays portray a typical village market, the making of comical hats and a Tay shamanic ceremony; videos show the real thing. You can also check out a traditional Black Thai house reconstructed in the museum. There's also a centre for research and conservation where scientists from all over the world study traditional Vietnamese cultures.
15.30 – 16.00: Take the car come back your hotel.
Meals: Breakfast/ Lunch
Accommodation: Hotel in Hanoi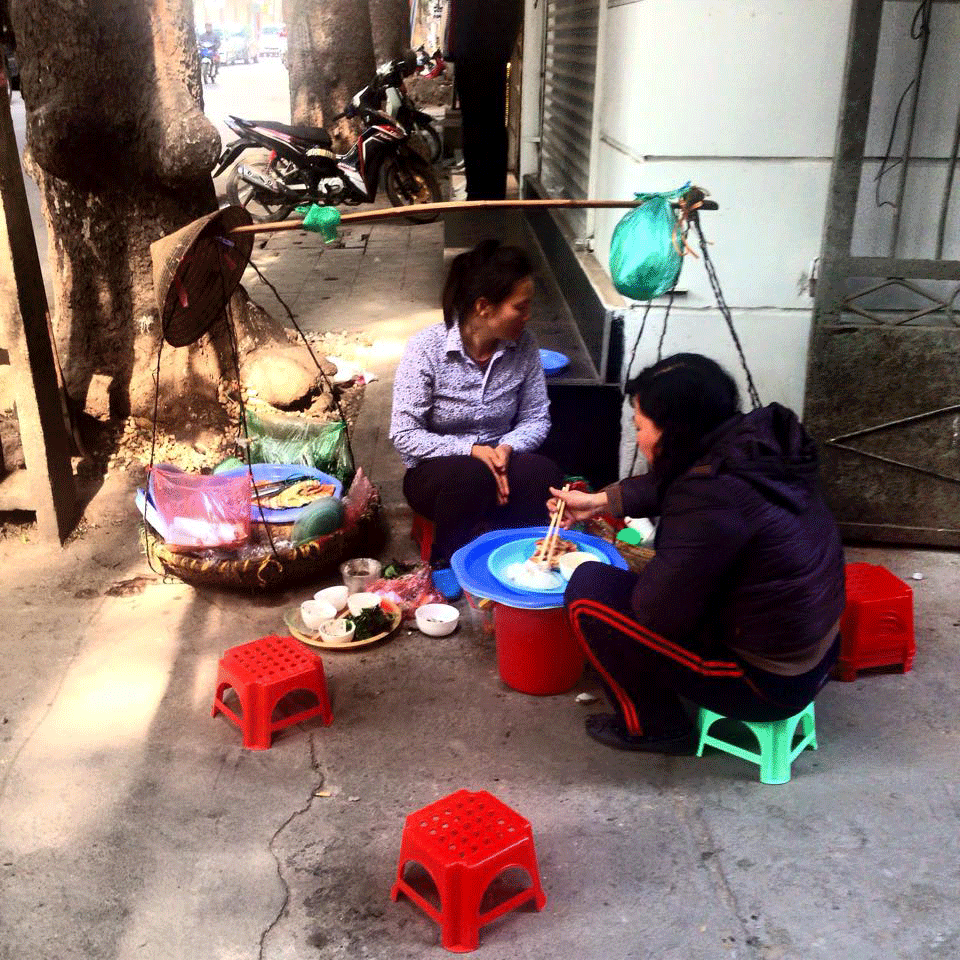 Day 3 : Hanoi – Halong Bay
07:30 – 08:00 am: Our shuttle bus will come to pick you up at your hotel in Hanoi centre. Drive to Halong City.  Enjoy the landscape of the Red River Delta country side.
Stopover at Hai Duong province for refreshment about 30 minutes. Arrive at Tuan Chau island – Take break and welcome drink at Pelican Halong Cruise Lounge
Transfer to Cruise. Welcome drink – receive cruise briefing, safety instructions and check in. Start cruising and explore Halong Bay – one of the New Seven Wonders of Nature.
Enjoy buffet lunch with Vietnamese dishes served while cruising through the bay, passing the most beautiful and quiet areas, such as Incense Burner, Dog Stone Islet, Fighting Cock, Soi Sim beach, Coconut Three Island. Visiting Luon cave, the perfect combination of lime-stone mountains and jade-green sea by bamboo boat with local people. Enjoy quiet space and pure air, you will feel relaxed truly. If you are lucky, you will see monkeys on islands.
Visiting the beautiful Ti Top beach for swimming (if the weather permits), Ti Top Beach is especially famous for its fresh atmosphere, clean water, and smooth white sand that create a great ambiance for tourists to relax or passengers can take steps to reach on the top of  Ti Top beach to have a whole panorama view of Halong Bay.
Back to the boat and free time while sailing to Luon Bo area, and anchor overnight. Option: Massage service available. Please book with Cruise Manager directly (please see massage menu)
Attend the Cooking class on sundeck – How to make Vietnamese spring rolls – traditional Vietnamese food. Then enjoy Happy Hour (Buy one drink-get one free). It is time for chit chat and relaxing. Watch the magnificent sunset over Halong Bay.
19.30 – 23.00: Dinner – Deluxe Vietnamese  BBQ Set Menu Dinner
Evening activities include: Leisure time to enjoy a chat around the bar, watching movies and many sort of Vietnam cultural films, relaxing and spending a romantic night on Cruise's music, playing cards, chess are available, reading magazines in room and dining room. You may also try your luck at squid fishing & fishing from the boat. 23.00: End of Program for Day One.
Meals: Breakfast/ Lunch/ Dinner
Accommodation: Cruise in Halong Bay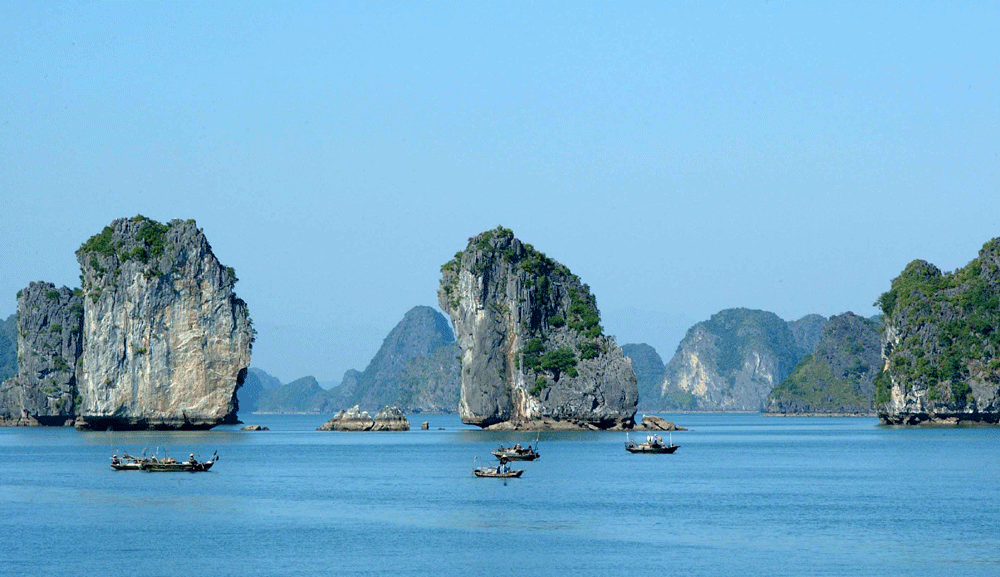 Day 4 : Halong Bay - Hanoi – Hue (take a flight)
The day starts early onboard with Tai Chi session on the sundeck. Tai chi also called Tai chi chuan, combines deep breathing and relaxation with slow and gentle movements. Coffee, tea and pastries for breakfast are served in the dining room with morning view of bay's landscape.
08.00 – 11.30: Transfer by tender to Sung Sot Cave. Walk up about 100 steps to the cave entrance. It takes approximately 45 minutes for cave visiting. Visit Sung Sot Cave, one of the most biggest cave in Halong bay with beautiful stalactites and stalagmites. Return to the boat by tender. Proper shoes are highly recommended.
Back to Halong Cruise. Check out and settle your bill at reception. Have a buffet brunch while cruising back to the Tuan Chau Wharf. Relaxing on the sundeck or in the dining room enjoying the bay scenery while approaching the wharf. Disembark to Tuan Chau Wharf. Say goodbye  to the crew.
12.00 – 17.00: Return to Hanoi by shuttle bus. Stop over the middle to visit a traditional workshop and refreshment about 30 minutes. Your driver will meet you when you disembark and transfer you to Noi Bai airport for your flight to Hue.  When you arrive in Hue, you'll pick you up and transfer you to your hotel.
Meals: Breakfast/ Brunch
Accommodation: Hotel in Hue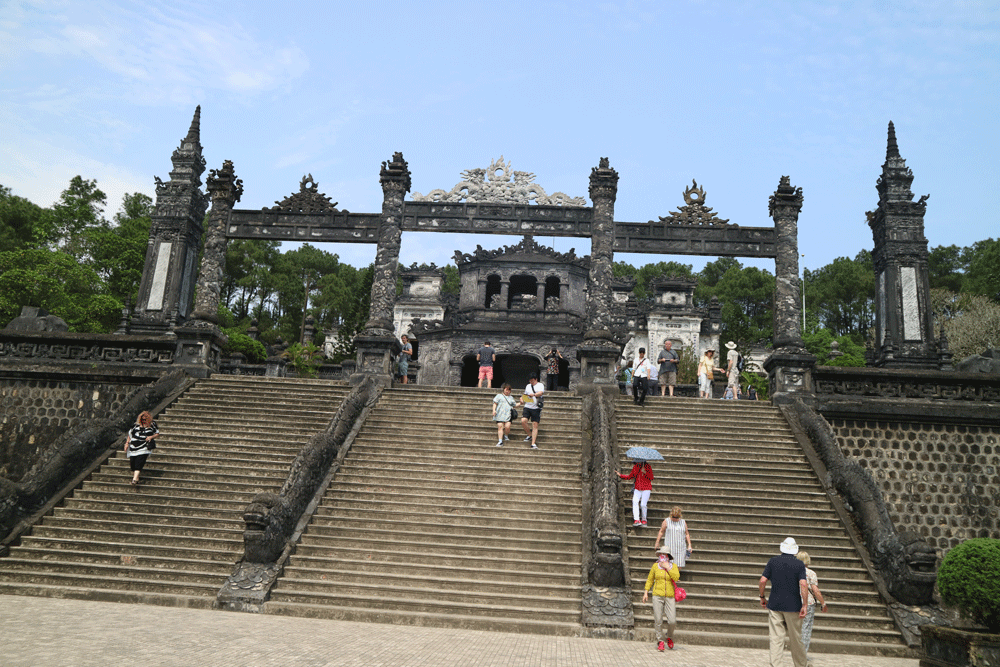 Day 5 : Hue Tour
08:00 – 8:15 am:    The local guide will pick you up at your hotel and take you to visit Dong Ba Market to see the daily life of local people. Then you will take a boat trip to Thien Mu pagoda – The oldest pagoda in Hue city. Continue on to your trip with visiting Imperial Citadel – The home of Vietnam's last royal dynasty, the Nguyen Dynasty (1802 – 1945) & Hue Royal Antiques Museum – A collection of ornaments from the Nguyen dynasty. After your lunch at at local restaurant . You will visit Incense stick village, Tu Duc Tomb & Khai Dinh Tomb.  The last place of visiting is Mrs. Thuy – Local artisan that makes conical hat with one hand. 17:00 – 17:30 pm: Back to your hotel.
Meals: Breakfast/ Lunch
Accommodation: Hotel in Hue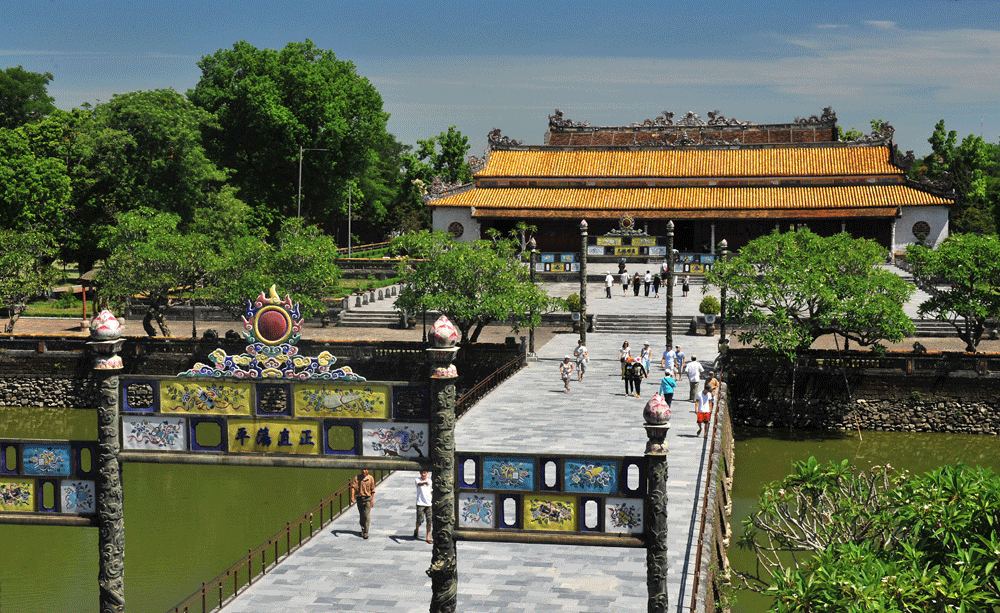 Day 6 : Hue – Danang - Hoian Tour
Breakfast at your hotel, the guide pick you up and transfer you to Hoian. On the way to Hoian, stop over for visiting the picturesque fishing village of Lang Co Beach Cham Museum, ascending the Pass of Ocean Clouds for panoramic views of the surrounding. Arrive in Hoian a walking tour of Hoi An's ancient town centre will take you back in time to when its was a major trading port in Asia. Visit old shophouses, the 400 year-old Japanese Bridge, a Chinese communal hall and the colorful market in this well-preserved town. Then free time for relaxing on Cua Dai Beach.
Meals: Breakfast/ Lunch
Accommodation: Hotel in Hoian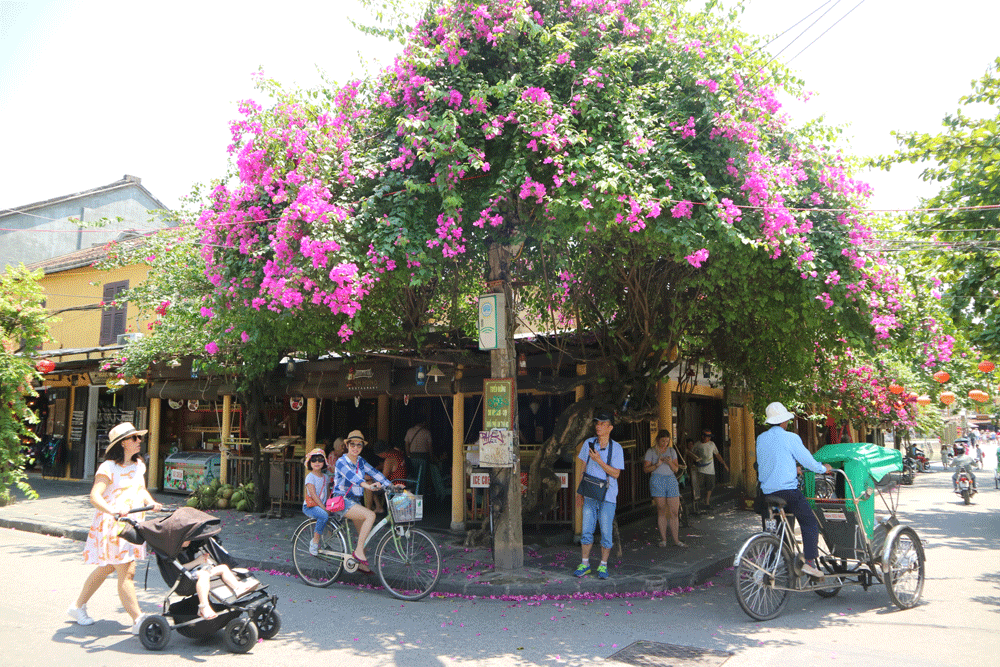 Day 7: Hoian – Danang – Ho Chi Minh City
Breakfast at your hotel, free time until transfer to Danang airport for a flight to Ho Chi Minh City. Arrive in Ho Chi Minh City, pick you up and transfer you to hotel. Free time.
Saigon is a city that never sleeps and offers a plethora of great restaurants and bars catering to all tastes, from street food vendors to the rooftop bar at the Rex Hotel, where international correspondents covered the Vietnam War and where the U.S. military attaché's press briefing was held daily and dubbed the "Five O'clock Follies". Whatever your interests, be sure to ask your guide for personal recommendations.
Meals: Breakfast
Accommodation: Hotel in Ho Chi Minh City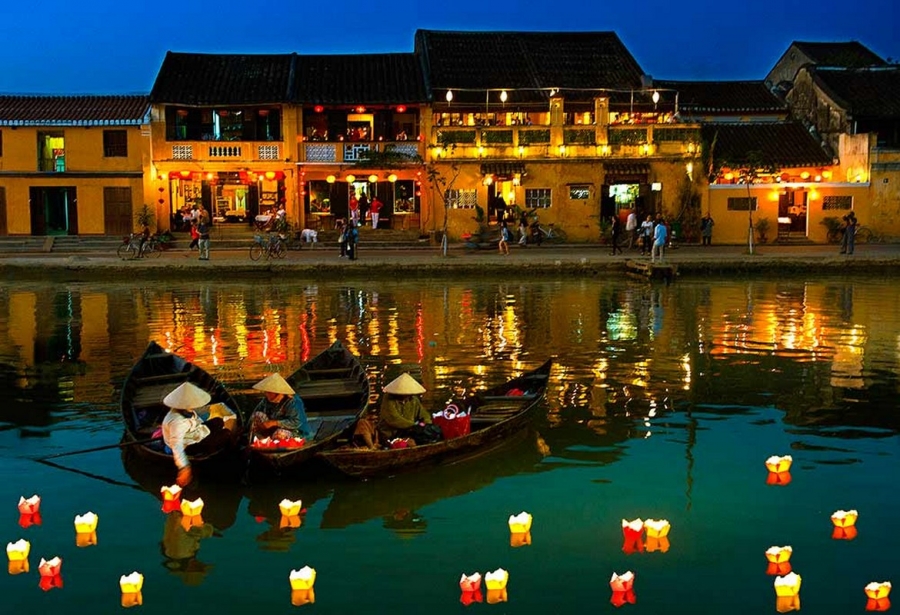 Day 8 : Ho Chi Minh City - Cu Chi Tunnels
( start 8.00 – return 19.00)
AM: HCM City : We start the trip by visiting Notre Dame Cathedral, the historic Central Post Office,followed by exploring the Reunification Palace,andthe remarkable site of the War Remnants Museum.
PM: Cu Chi Tunnels : Located 60 km from HCMC, Cu Chi is now a popular spot for both Vietnamese & foreign tourists – the network of over 200km of tunnels became legendary when they played a vital role in the War. In their heyday, the tunnels were functioning underground cities including numerous trap doors, specially constructed living areas, storage facilities, weapons factories, field hospitals, command centers & kitchens.
Today, ducks and water buffalos happily co-exist in the rivers along the side of the road. However, the peaceful rural rice paddy scenery belies the area's violent history. Visitors will find it hard to imagine the destruction, damage & defoliation over this whole area, caused by bombing and mines. There is plenty of evidence of the fierce battle that took place here during the 1960s when Cu Chi was a "Free Target Zone". Start our tour in the morning, before entering the tunnels visitors can watch a short introductory video showing how the tunnels were constructed. You will spend the next hour exploring the tunnels. Afterwards, enjoy tea, cassava (guerrilla's food during the war). Return to Sai Gon.
Meals: Breakfast/ Lunch
Accommodation: Hotel in Ho Chi Minh City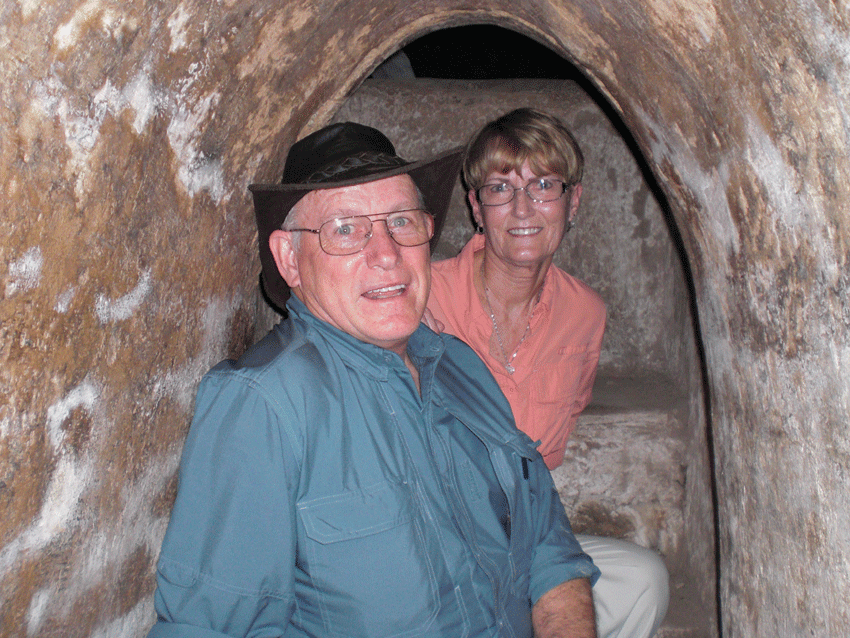 Day 9 : Ho Chi Minh City - Mekong Delta – My Tho - Can Tho
From Ho Chi Minh we'll take a short drive through lush green rice fields into the Mekong Delta and the town of My Tho. We'll stop to visit the Vinh Trang Pagoda and take a hand-rowed sampan boat down the mighty Mekong, drifting under the shade of coconut trees through the river's natural canals. You'll get to see wooden stilt houses, aromatic fruit plantations and traditional fishing villages built along the banks. At Tortoise Islet we'll stop to have lunch in an orchard garden, then continue down the river to An Khang. If you'd like, we can take a short bicycle tour (you can apply for a private tour if time permits) and enjoy seasonal fruit, honey, and tea to the beautiful sounds of southern Vietnamese folk music performed by local musicians. In one of the small river villages you can taste delicious, hand-made coconut candies while you experience the idyllic rural lifestyle. In the evening we'll head to Can Tho and make sure you're comfortable in your hotel, then you can have some time to visit the bustling Can Tho Market.
Meals: Breakfast/ Lunch
Accommodation: Hotel in Can Tho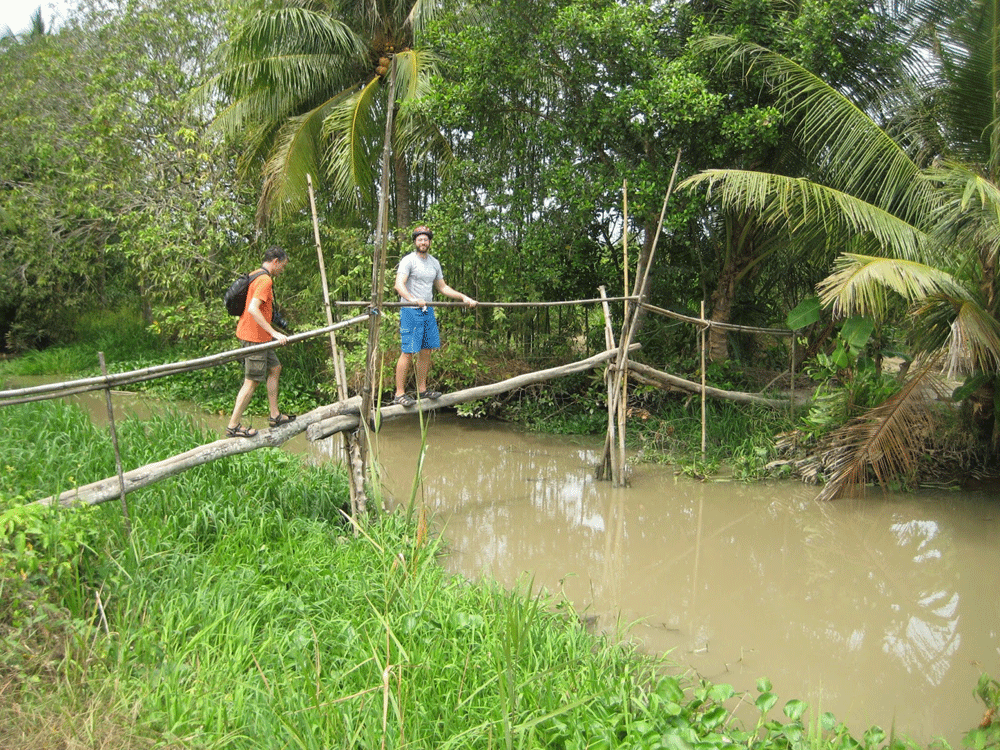 Day 10 : Can Tho – Cai Rang Floating Market – Ho Chi Minh City
Take a leisurely boat trip to explore the picturesque tributaries of the Lower Mekong river ( Bassac River), then proceed to visit Cai Răng floating market which are the liveliest in the whole religion. Have you ever tasted Vietnamese vermicelli soup? Well, now go and see how it is made. Then wander around the village and meet the friendly local people and experience how to cross a "Monkey bridge" which is built by only o­ne stem of bamboo. Visit the orchard garden. Stop for lunch. On the way back to HCM city by bus the last stop is to see how incense sticks are made.
Meals: Breakfast/ Lunch
Accommodation: Hotel in Ho Chi Minh City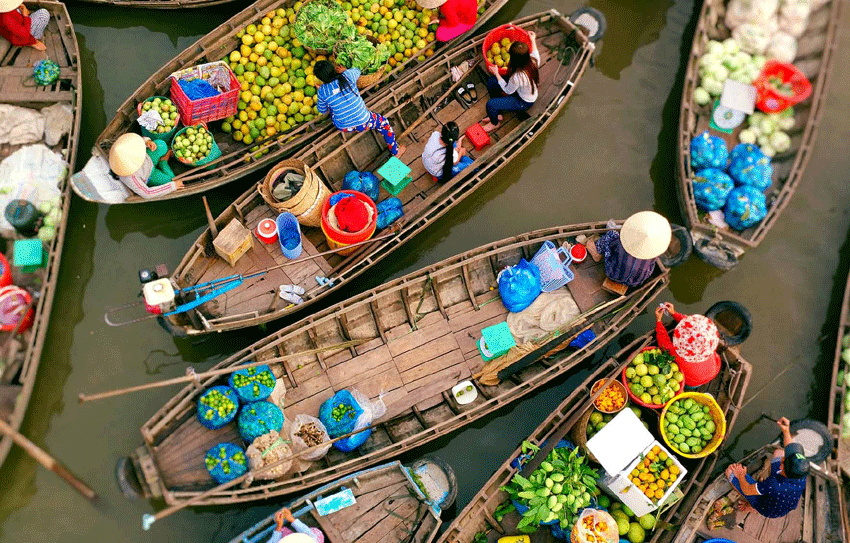 Day 11 : Ho Chi Minh City – Siem Reap
Breakfast at your hotel.  Free time for relaxing or shopping until pick you up and transfer you to airport for a flight to Siem Reap. Arrive in Siem Reap, the guide pick you up and transfer you to your hotel. Free time.
Meals: Breakfast
Accommodation: Hotel in Siem Reap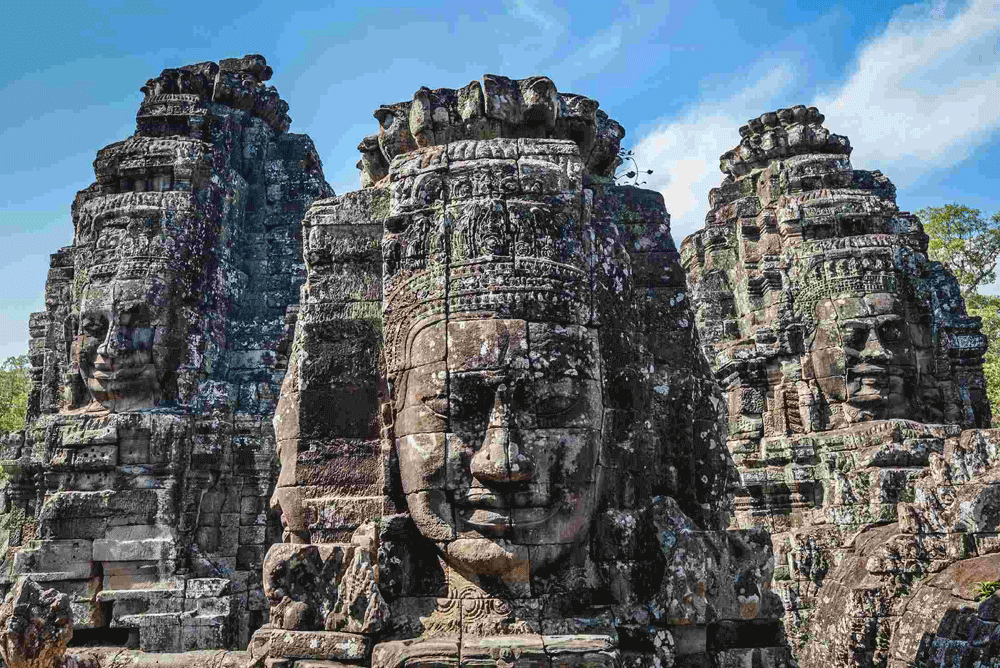 Day 12: Siem Reap - Angkor Temple Highlighted
Beat the crowd early morning by 7am, visit the picturesque Ta Prohm that had nearly disappeared into the jungle and remains overgrown, an oddly haunting and exotic scene. The magnificent roots of a tree, pushing between the huge stone blocks of the temple in a sort of embrace, evoke feelings that you may remember forever. And continue to visit the intricately carved Khmer ruins at Angkor Wat – one of the world's most impressive ruins.  The temple still owns fine Apsara carvings in Angkorian era art. Lunch is own account.
Afternoon, explore the mysterious Royal city Angkor Thom. City & Bayon Its 54-tower temple is an awesome sight. At first glance it seems a shapeless mass of stone, but further scrutiny reveals a face, and then another and another until suddenly you are engulfed by the silent, heavy, enigmatic and silent gaze through half-closed eyes, staring out from a primitive and remote time. Further, visit to the surroundings of the complex including the Baphou, Elephant Terraces, Lepper King Terrace and Royal Place area.
Meals: Breakfast/ Lunch
Accommodation: Hotel in Siem Reap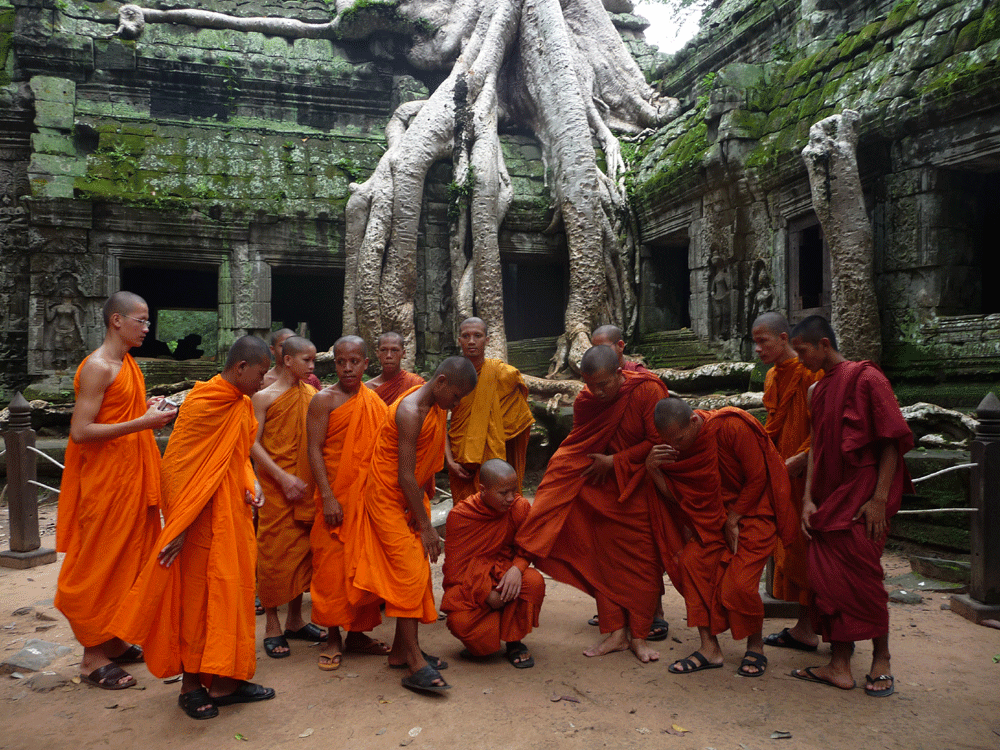 Day 13: Siem Reap - Outlying Temples
This morning we visit the ancient Khmer civilization site of Hariharalaya which flourished in the late 9th and earlier 10th centuries. These are the earliest temples in the Angkor area and are referred to the Rolous group (Lo Lei, Preah Koh, and Bakhong Temples). Lunch with the local family and then we will continue to drive to the rural outskirt 35km from Angkor area to visit the smallest, but magnificent, Banteay Srei built in the 10th Century and dedicated to Shiva. The temple was the birthplace of Khmer classical style architecture and the bas-relief work is the best example of Khmer classical art remaining. The pink sandstone structure bears a series of striking and beautiful sculptures, lintels, pediments and friezes. Khmers say the temple must have been carved by women for the details are too fine for the hands of a man. On the way back to Siem Reap we will visit the Banteay Samre Temple adorned with impressive reliefs depicting scenes of Vishnu as well as Krishna legends.
Meals: Breakfast/ Lunch
Accommodation: Hotel in Siem Reap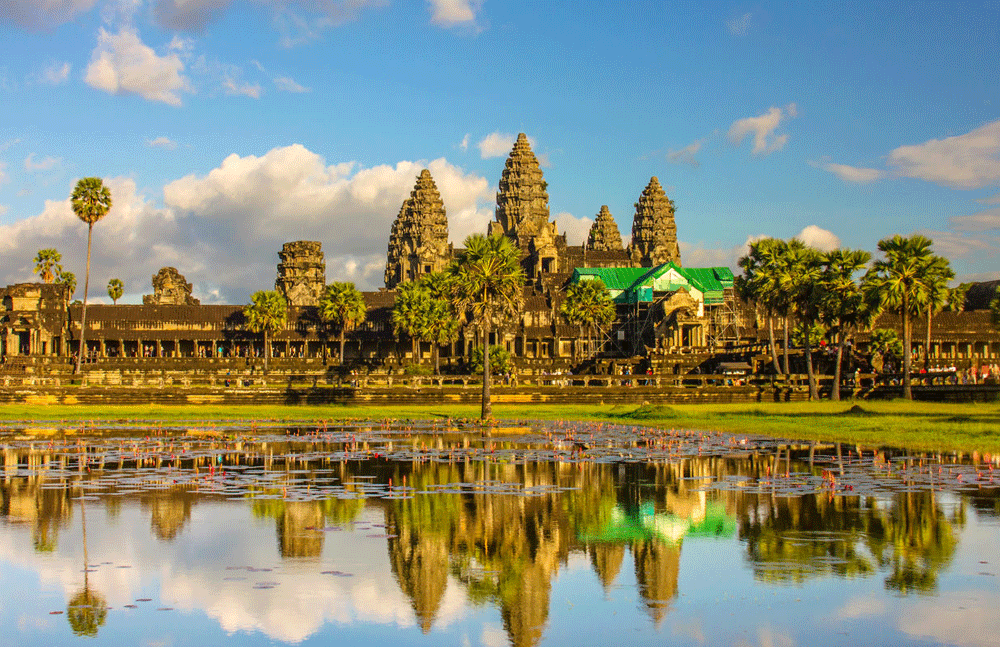 Day 14: Siem Reap departure (Clients' own tickets)
Breakfast at your hotel. Free time for visiting until transfer you to the airport for your flight to next destination. Your journey with The Time Journeys is now complete…
Meals: Breakfast/ Lunch
Accommodation: Time check out is 12:00
Have a nice journeys!
The time journeys can arrange additional customized trips for you if the above itinerary does not match your expectations.
• Hotel accommodation with daily breakfast.
• Meals as mentioned in the itinerary (B = Breakfast, L = Lunch, D = Dinner).
• Tours and transfers by private air-conditioned vehicles.
• English speaking local guide
• All entrance fees as indicated in itinerary.
• Boat trips as mentioned in the itinerary
• Domestic flight: Hanoi – Hue; Danang – Ho Chi Minh City;
• Cruise in Halong Bay
• Cold water and towel during tours
• Visa Arrival to Vietnam
• Visa stamp fee
• International air ticket:
• International airport tax:
• Other meal, drink, Tip to guide and driver, personal expenses
• Supplement for French, Spanish, Italian and German speaking guide