Top 05 amazing National Parks of Vietnam
17/01/2019
The people think of Vietnam is famous Word Heritage as Halong Bay or the fantastic beaches along the coast. In fact, Vietnam have many amazing attractions on offer. The tourists attempting to find authentic and experience the beaten path of pristine national parks. Here are the most amazing national parks of Vietnam for discovery
1. Cúc Phương National Park
Cúc Phương is located in Ninh Binh Province, is 120km south – west of Hanoi. Cuc Phuong Naitonal Park is Vietnam's largest and first national park. It is homes to hundreds of species of flora and fauna. Including some of the nation's most endangered turtles.
Cuc Phuong National Park is situated in the foothills of the Northern Annamite Moutains. The park consists of verdant karst mountains and lush valleys. The park has 307 species of bird, 133 species of mammal, 122 species of reptile, more than 2000 species of plant and thousands of species of insects. This national park is one Vietnam's most important protected areas.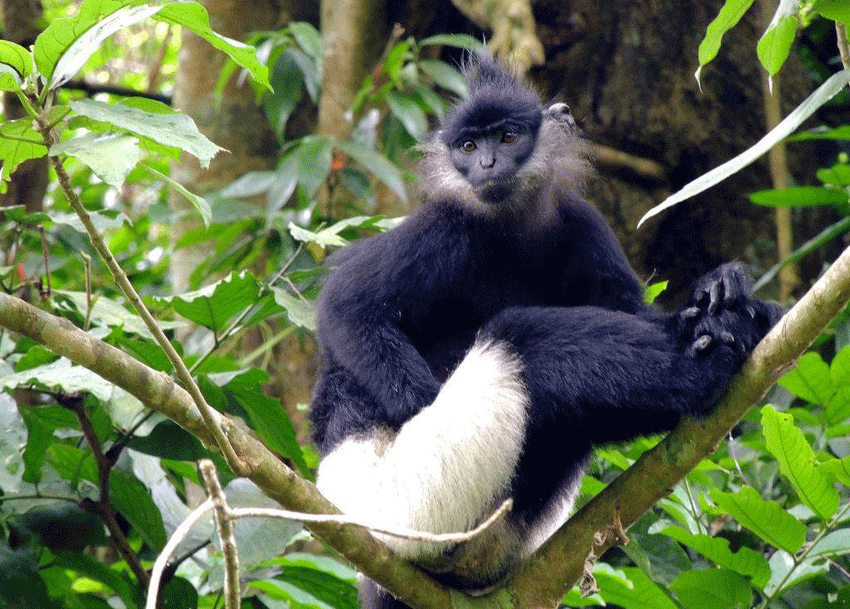 There are many tours on offer from Hanoi as biking, trekking, bird watching. Biking or trekking along the scenic view of lime stone mountains and rice paddy field will offer you an authentic natural experience.
2. Cát Bà National Park
Cát Bà National Park is situated on the north – east. It is located approximately 30 kilometres east from Hai Phong province. Cat Ba National Park was established on 31 march 1986. It is a World Heritage Site designated as a biosphere reserve. It is covering about 263 square kilometres.
Cat Ba national park is home to 32 types of mammal. Including most of the world's 65 remaining golden-headed langur, and home to the majority of the world's remaining white-headed langurs. The world's most endangered primate. That's why Cat Ba National Park is a favorite place of travelers to visit. Come to Cat Ba, you not only enjoy majestically beauty but also you can trekking across the perfect landscape of nature. You can go rock climbing to conquered the Ngu Lam Peak. And visit Trung Trung Cave, Frod Lake. After conquered the Ngu Lam Peak, you can also relaxing, swimming on amazing beach. All will offer you a distinctive experience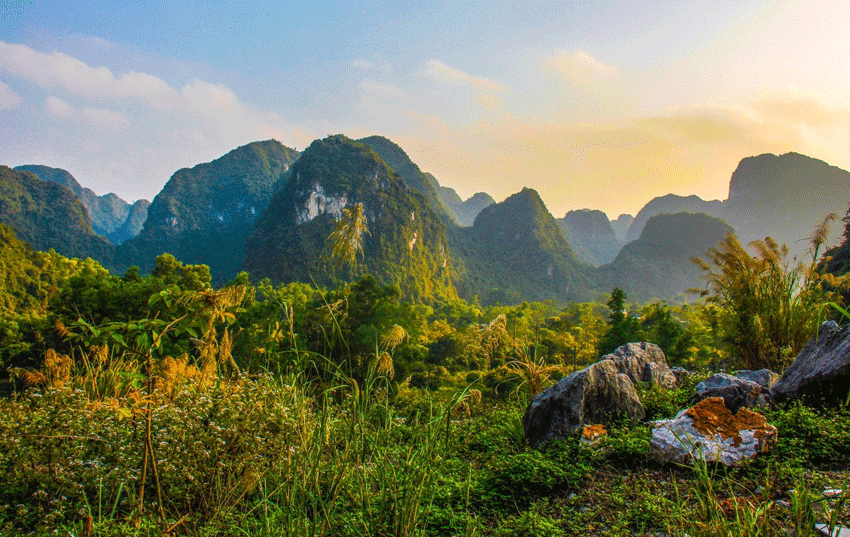 3. Phong Nha-Kẻ Bàng National Park
Phong Nha-Ke Bang located in Quang Binh Province, north-central Vietnam. It is home to some of the World's largest caves.It is a UNESCO World Heritage Site. This park covers an area of nearly 900 square kilometers, composed of 300 caves and grottos. The park is home to the Son Doong Cave, the world's largest cave. Its biggest chamber is over five kilometres in length.
Phong Nha – Ke Bang Naitonal Park offers activities as visiting caves to impressive lime stone cave complex. Taking boat trip to visit grottos, you will be pleasantly surprised by the tranquility of a countryside area mixed in with the nature wonder of caves formatiom. Climbing and forest trekking to discovery flora which are hardly found elsewhere.
4. Bạch Mã National Park
Bach Ma National Park was established in 1986 with a total natural area of about 22,031 ha. It is located 60km to south from Hue Province, between Hue and Danang. At the end part of Truong Son Mountain stretching from the border of Vietnam – Laos to South China Sea rang. The weather here is like the weather in Dalat, Sapa or Tam Dao.
Bach Ma National Park is one of national park of Vietnam with wonderful natural landscapes, many rare animals. The fauna and flora here is extremely diverse. The fauna in Bach Ma is up to 931 species including 83 species of mammals with the large number of rare species such as bears, leopards, tigers, saolas…. 333 species of birds, 31 species of reptiles, 21 species of amphibians, 39 species of fish, 218 species of butterflies and 178 beetle species. The mammals of the park are not well known, though historically it held important species such as the Asian elephant, white-cheeked gibbon and red-shanked douc langur. It also protects important bird species, especially Vietnamese endemics such as the crested argus, Annam partridge and Edwards's pheasant, which had been thought extinct.
Discovering Bach Ma National Park is definitely one of the most unforgettable things to do in Hue.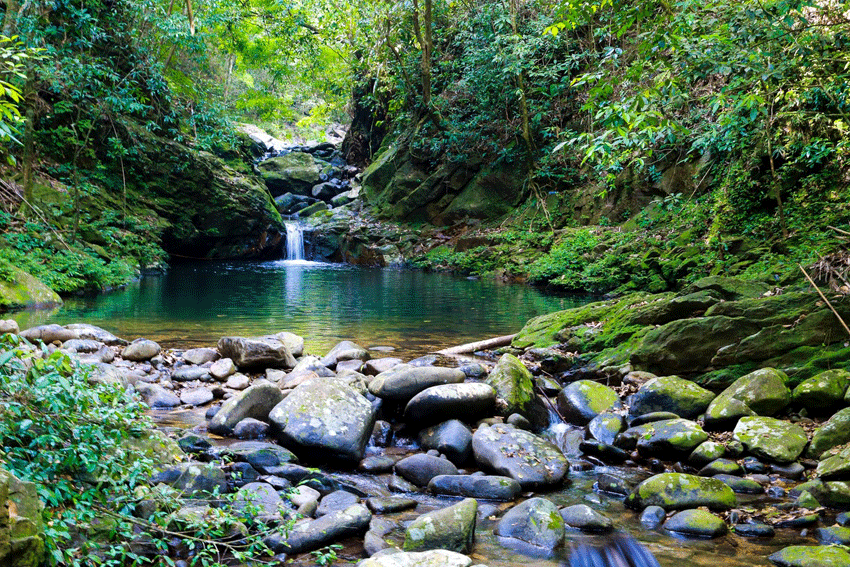 5. Cát Tiên National Park
Cát Tiên National Park is located in the south of Vietnam, approximately 150 km north of Ho Chi Minh City. It comprises an amazing biodiverse area of tropical rainforest. It has an area of 72,000 hectare park
Cat Tien is home of fauna and flora with 40 species fauna listed in World Red list of threatened species. Fauna in the park includes 100 types of mammal including elephants, leopards, the bison-like guar, and primates such as gibbons, pygmy lorises and langurs. There are also 79 types of reptile, 41 amphibian species, plus an incredible array of snakes, spiders and insects, including 400 or so butterfly species. Of the 350-plus birds, rare species include the orange-necked partridge and Siamese fireback.
Cat Tien is one of the best preserved parks for travellers visit at weekends and public holidays. It is excellent place for exploring a true jungle, hiking, mountain biking, birwatching, trekking.