Testimonials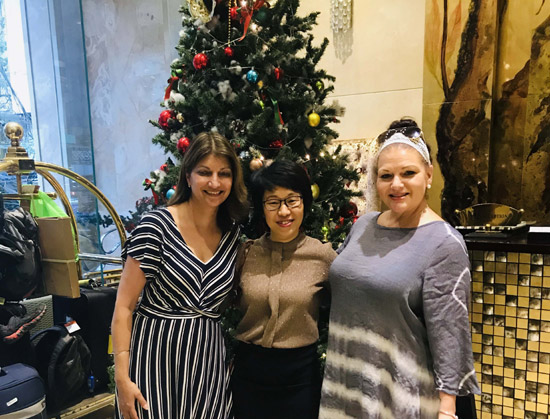 Clancy Jennifer Sonia – Australian
Dear Vicky,
You have done an excellent job taking care of us. You are amazing people. Thank you for making sure that we have had a good time. This has been one of the best trips I have ever taken.
All of the guides are professional, friendly and always taken very good care of us. All the hotels are in good located. We are happy with your services. I apprecited them all. You have done a fantastic job planning all of this trip and I will highly recommend you to friends at home.
Thank you
Jennifer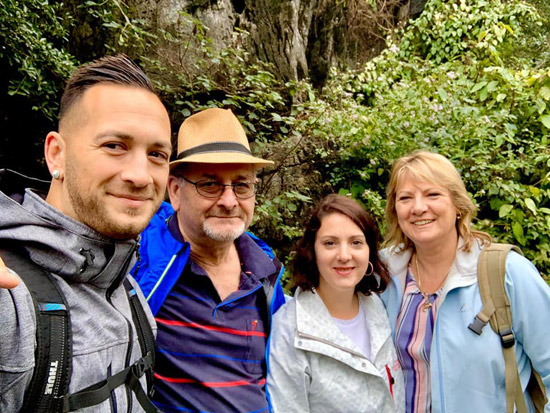 Lynette Ettsich – South African
Thank you Chinh Giang,
We have thoroughly enjoyed our time in Hanoi. We had a lovely relaxing day and went to enjoy a walk around the lake and listen to the music.
We had a very good visit in Cambodia. Laing Prabang trip was breathtaking river boat ride, caves and waterfall really good. The meals to die for as words can't explain how delicious the meals were.
Thanks for the arrangement of of a wonderful trip. If you do not mind we passed your details to a UK couple staying and teaching in Phenon Phen should they want to visit Hanoi and Vietnam
Thank you again for all the great service we have received.
Regards Lynette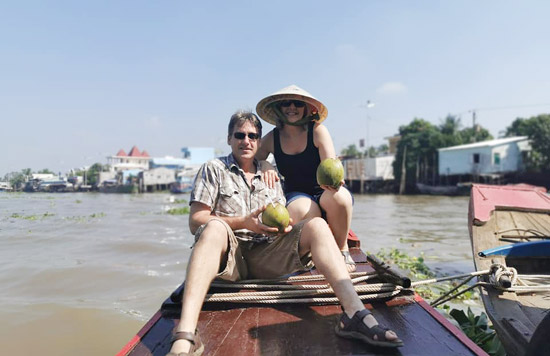 Julee Mele – Canada
Dear Giang,
Hi! Yes we are home and getting back to our time with plenty of sleep. 
The tour was really really good!!!  The guides we're very friendly and knowledgeable. The hotels were good and in great locations. All the tours, and domestic flights were perfectly timed. I didn't have to think/ worry about anything!! I would definitely recommend you guys!!!
I already miss Vietnam, I would definitely visit again. I know there's more to see!! Thanks again for all your time and planning, you did an amazing job.
I will remember this trip as the best holiday, for the rest of my life.
Best regards,
Julee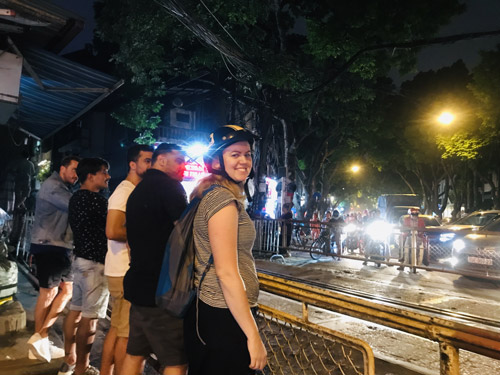 Therese Bjarnevik – Sweden
Hi Vicky,
I am safe home. Thank you so much for everthing. I have 10 wonderful days in North of Vietnam. Special thanks to take carefully me. I were not alone although i travel alone. Surely i will back to Vietnam for exploring Central and South. See you in next time.
Thanks Vicky for organise small group tours but big adventure!
Therese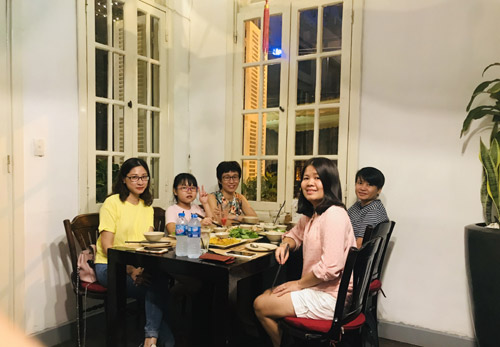 Sirirat Insuwan – Thailand
Thank you for well arranged our trip we were enjoyed and very happy with your excellent service. We love Hoian !! We will come back to you next time ❤️❤️❤️❤️
Best regards,
Sirirat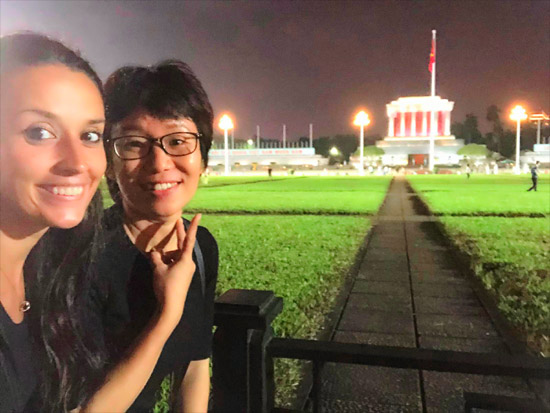 Raquel Domínguez – Spanish
I had the chance to visit Vietnam from South to North with the help of Vicky. I normally organise my trips alone, but this time I didn't have time enough and I wanted to make sure I see the most of this rich country in 14 days. And Vicky managed everything for me beautifully! She was taking care of me since pre arrival to even after I left. We even personalised a basic tour into my needs and preferences! She will check on me on daily basis and will remind me about my next days trip needs (types of shoes, if I have to cover my shoulders because visiting a temple, if I have to bring suncream…). I felt like a princes during the whole trip and the most important, I managed to get surprised day by day with the visits that were pre organised -something I don't get when traveling alone. I am super happy with the services provided by this company, and especially of the professionalism and caring of Vicky. Thanks so much for showing me the best of Vietnam and make me fall in love with your country! It was the first time but no my last time in Vietnam 
🙂))
Thanks Vicky & The Time Journeys
Raquel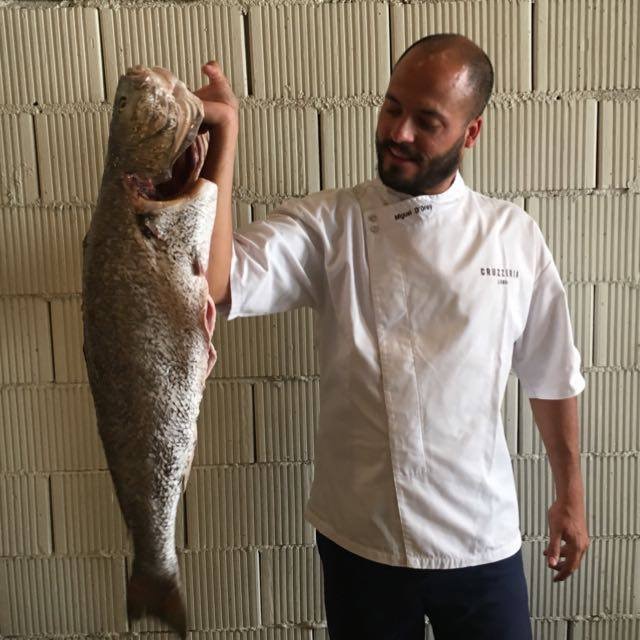 Miguel dOrey – Portugal
Hello Giang
I want to thank you again for the hospitality, for taking care of me so well! It was an amazing experience to meet your country! I hope I have the chance to go back and see some things around center and south.
It was a real pleasure to meet you, once again thank you for everything! For the coffe, the books and all the patience!
My mom and some friends are already making plans for Vietnam, maybe 2020. I will make sure they work with you.
If you planing visiting Portugal please let me know if I can help you in any way.
Miguel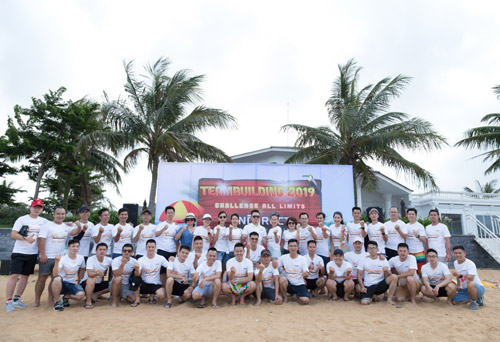 VnDirect 's Team
Our summer holiday was organized by The Time journeys. We have amazing time in Halong Bay. Cruise & hotels was luxury. The guide (Mr. Vuong) was professional. Our BBQ dinner on beach was wonderful. Delicious food, romantic & cozy atmosphere.  Thanks TTJ for all.
Best regards,
VNDirect's team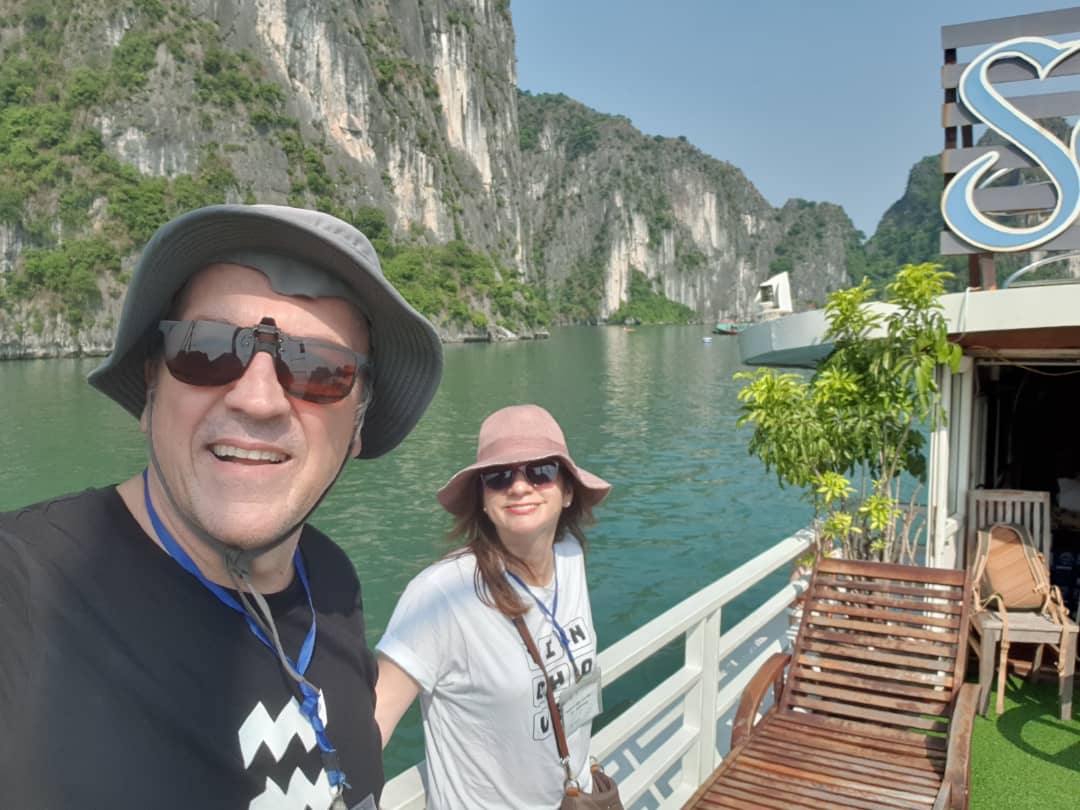 Giraldo Carlos – Spanish
One of my friend recomended Ms. Giang to me. Thanks Giang for take care us. We were satisfied the way to work of The Time Journeys. The tour smooth from start to the end. Tour to to Halong Bay, Hoa Luu & Tam Coc, Hanoi city tour. We have wonderful 5 days tour in North of Vietnam. Our guide is very lovely. We will back and travel with The Time Journeys for tour in Central and South.
thank you.
Carlos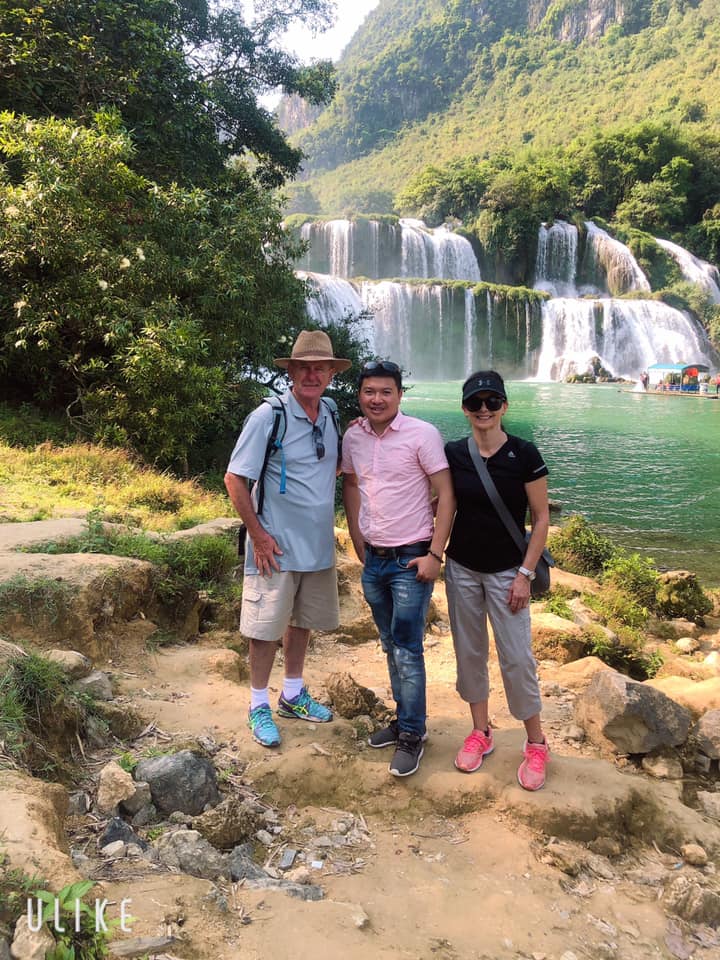 Grant Bromley – Australia
Dear Chinh Giang,
We have to say "Vietnamese people are equal to the best in the world. Fun and friendly. Only want to say that we have great experience on this trip. Beautiful Ethinic village and people.
We have enjoyed our trip. Friendly and experience guide, Mr Cuong. We would like to send our thanks to him. Fantastic trip of my life.
Thanks Giang and your teams.
Sue & Grant Bromley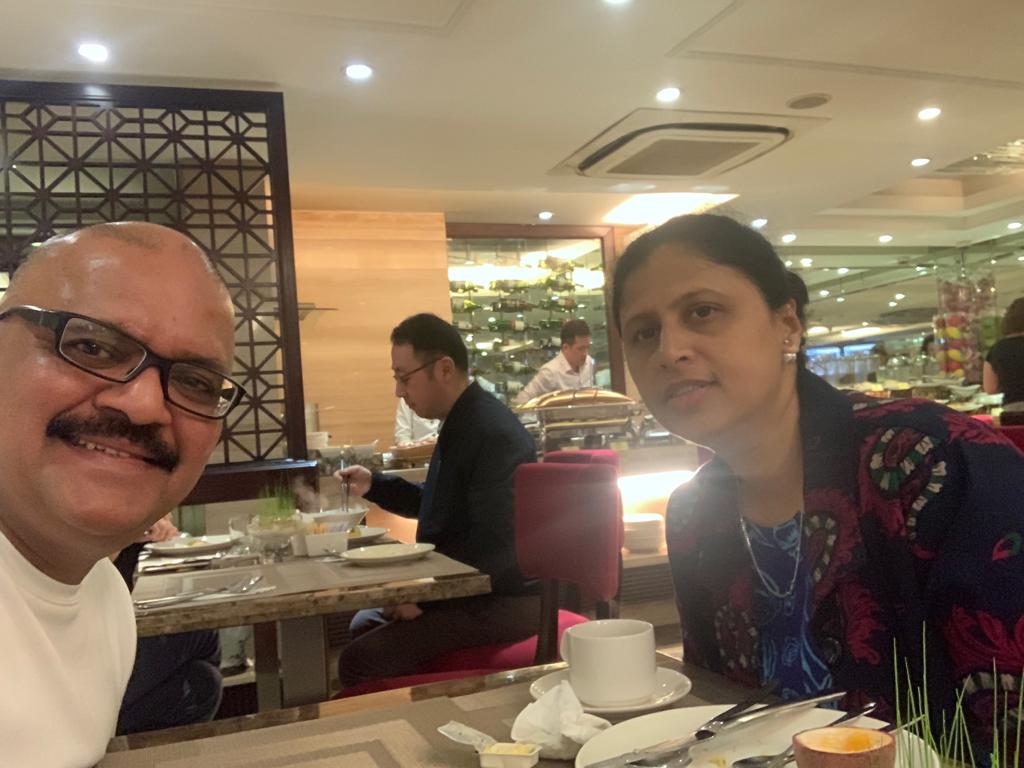 George Dantas – Singapore
Thanks Ms. Thu and TTJ's team.
We want to say thanks from both of us. We have wonderful 25th anniversary wedding. We are statisfied with The Time Journeys services. Thank you also for take us day by day. We were happy and felt safety in 8 days tour with you. We surely coming back Vietnam and we will want to meet all of you.
Thank you for all
George Dantas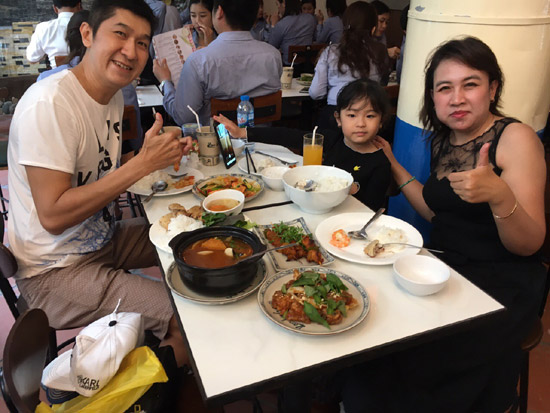 Arkan Ariana's familly – Indonesia
Dear Chinh,
We had a great time with The Time Journeys. We want to let you know that we had a really good guide with Mr Quy was very helpful and excellent in English. He was patient and very helpful and also very kind to my daughter. He made she happy all time in our vacation. The drivers were great too. Patient and friendly. The hotels booked for us were in good location. We were satisfied. I would definitely recommend them. And I would like to thank you once again for the excellent trip you organized for us.
Thank you
Arkan