Testimonials
John Hornal – New Zealand
Good morning Vicky,
Sorry for very late reply.. We're fine. We enjoyed the tour very much. it's a great tour, the vehicle are clean and comfort, the hotel is also clean and comfort, and the meals are also good. The tour guide with english speaking are easy to understand. All of the all, personally I will recommend The Time Journeys to my friend
Best regards,
Hariyadi Kozali,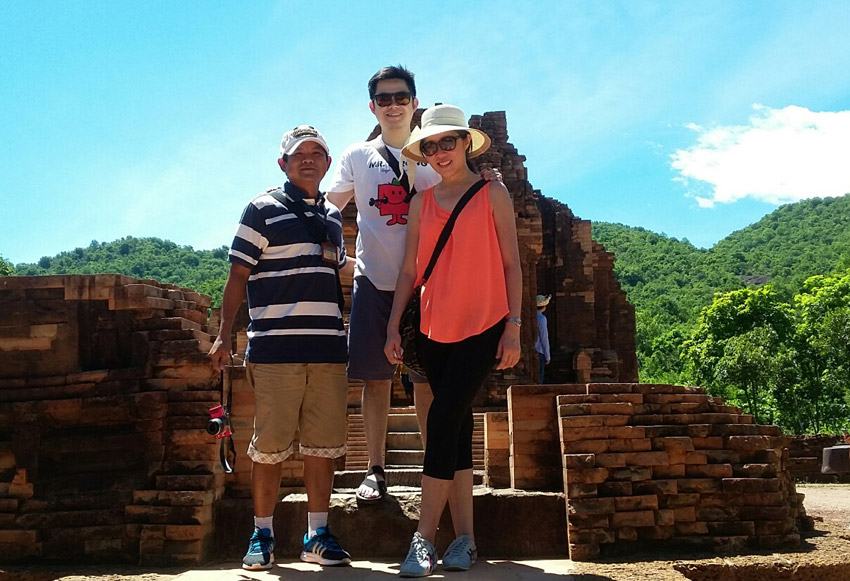 Brenda Szufen Lim – Malaysia
Dear Nga,
Just came back home some days ago and I am fine again. We really enjoyed our trip trough Vietnam .
I would like to thank you again for your kind help regarding our changes on short notice – you really helped us a lot to make the trip as beautiful as it was.
Regarding our feedback we only can say that it was a perfect organisation and support troughout our journey. Before having the transfer to MuiNe the driver even brought us to the clinic to do the last checks and waited for us to go directly afterwards to Mui Ne. The Mekong Delta tour we also enjoyed a lot – driver, guide, hotel….all exceeded our expectations. We loved Vietnam a lot and will come back one day to visit the parts we couldnt see this time.
I will really recommend you to all my friends who plan travelling to Vietnam and for our next trip I am sure we will come back to you.
Please find enclosed two fotos from our Mekong Delta tour.  Have a nice day!
Brgds,
Brenda Lim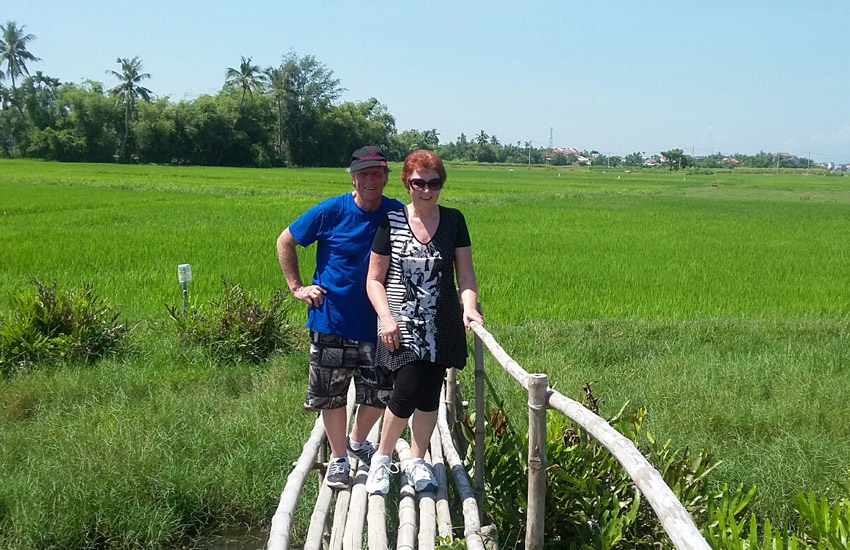 Clive Smith – Canada
Dear Thu Huyen,
We returned to home this weekend. I have been very happy for the organization of trip, especially for the two guides: Mr. Thành in Saigon and Mr, Sau in Hue. .Very lovely persons!!!! And get ready for the tour. The hotels are very nice hotel and the staff are very competent e polite;
I will give the name of your agency at mine friends,
Thank you so much
Clive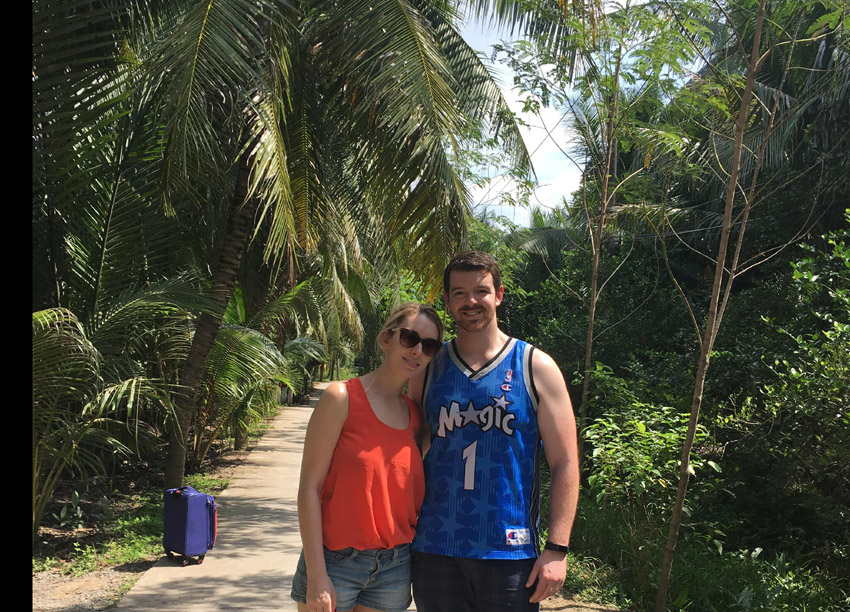 Claude Lacasse – Canada
Hello,
Thank you for your excellent service.
We enjoyed our tour very much and we recommend it. We found the food good, some places excellent. The hotels were nice and clean and the personnel very attentive and helping but they should learn to speak a better English, some hotels were better than others in that matter.
The cars was comfortable and clean and drivers professionals.
I think the tour guide is the most important person in a trip like this, and we would like to say that 2 of them were outstanding; the guide in Sapa ¨Duong¨ is a young man but very knowledgeable and great attitude. The other one was ¨Thang¨ who had replace ¨Bien¨ the first day in Hue; Thang was very, very competent and his personality pleased us a lot.
We had great time with all the tour guide; They gave us a lot of informations; social, history, daily life, geography etc… They helped us in particular situation like Dao did in Saigon, they are all nice people with good sense of humor and smiling all they long.
I know it is not your responsibility but I have to mention if they want to have more tourist in Sapa, they should improve the train service. For going to Sapa my pillow was dirt and the wagon in poor condition. From Sapa to Saigon, we had a wagon .
The Paloma boat tour was fantastic; the boat with her gorgeous¨ boiseries¨ ,the food and the crew.
I wish you the best in your carriere because you deserve it.I congratulate you for your nice family and hope that you had a great Tet.
Regards,
Claude Lacasse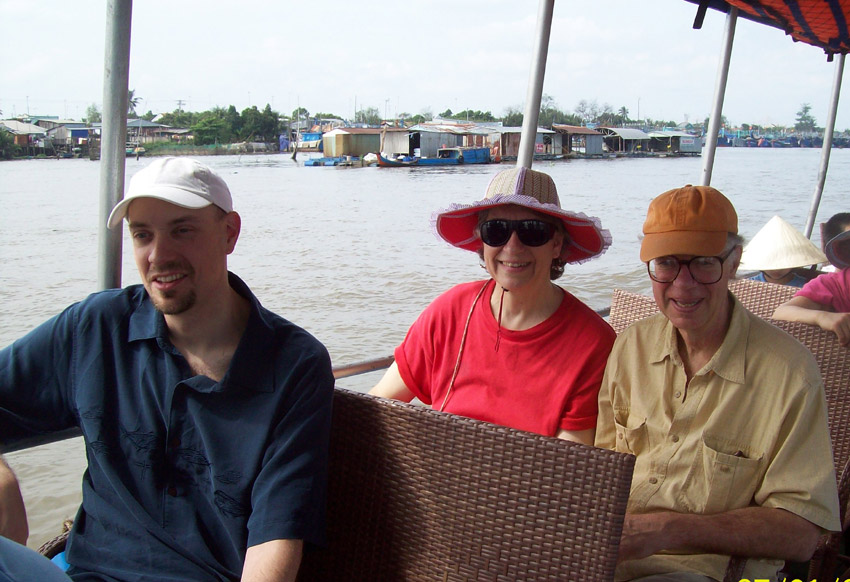 Bernie Bantegui – French
Bonjour Vietnam,
Tout s'est bien passé. Nous sommes bien rentrés chez nous. Nous sommes ravis de notre séjour au vietnam non seulement par la beauté de ce pays mais aussi par la parfaite organisation du circuit. Nos guides étaient à notre écoute et très gentils. Le programme était bien . Les chauffeurs très prudents. La nourriture excellente.
Merci encore. Nous ne manquerons pas de recommander votre agence à notre entourage votre travail le mérite!
Meilleures salutations
Bernie Bantegui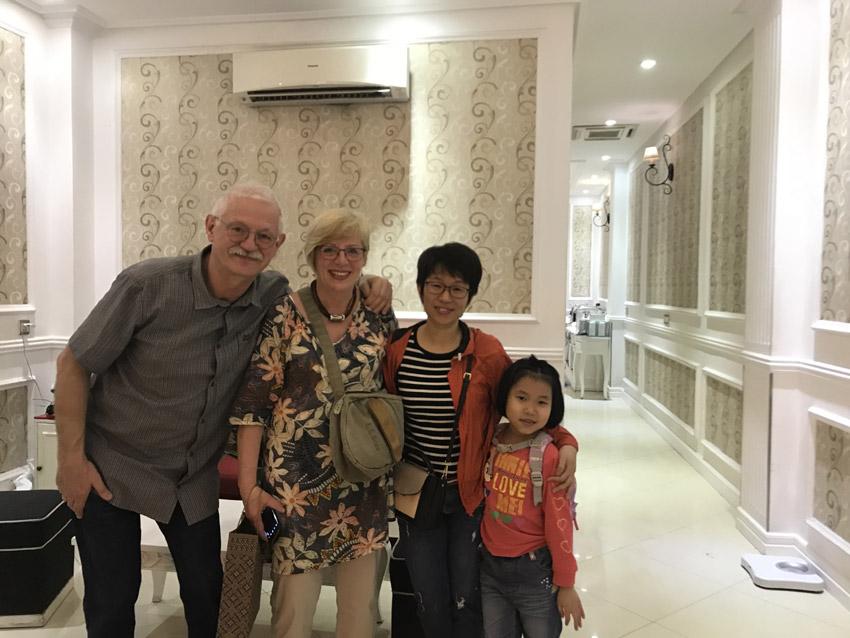 Lutz Mitlacher – Germany
Hello
So nice to hear from you and thank you very much for the photos. We had a wonderful holiday and I have to complement you on your services. The guides were pleasant and very knowledgeable, the drivers courteous and very safety orientated and they were always on time. The hotels were great, the food was lovely and the boat cruise was superb. In fact we cannot fault anything!
Thanks again for a great holiday!
Lutz & wife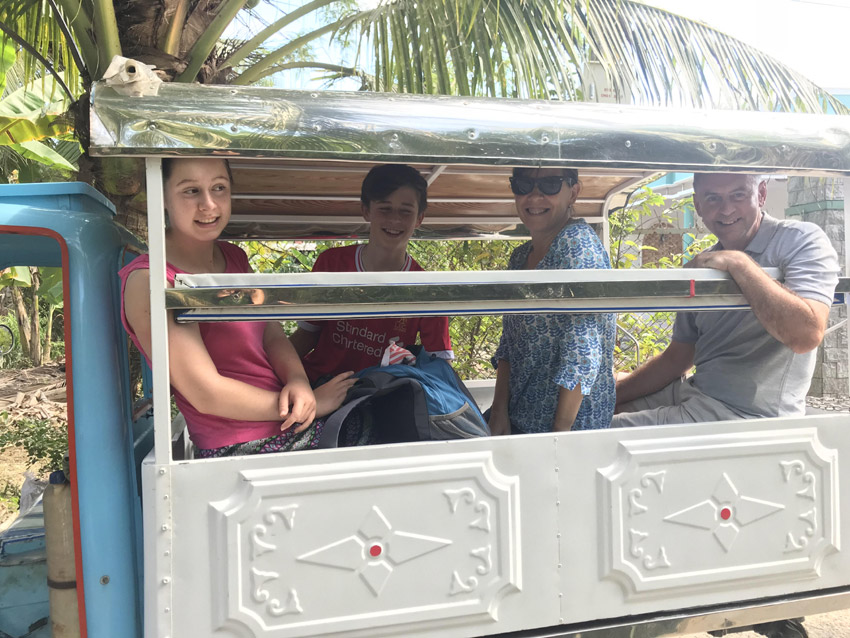 Julia Duda – Australia
Dear Chinh Giang,
I learned about The Time Journeys from the Internet. Instead of getting my tour from local operators here in the Philippines, I decided to get my tour and hotel bookings directly from Vietnam My trip included a tour of Southern Vietnam frm Ho Chi Minh City, formerly Saigon to nearby provinces and places such as Can Tho, Ben Tre, My Tho.
In general, TTJ is recommended. The tour package I purchased from their company consisted of hotel reservations, New World Saigon in our case, Private Car which was a 16 seater Air-conditioned Van, Tours to various places and meals on certain meals. Our package included the services of a guide, a driver and almost all fares to various museums, boat trips, etc.
We were greeted at the airport by Mr. Vinh, our tour guide. Although he was sitting down on the ledge, it was understandable as he had to wait for us and it would be tiring to stand all the time. Anyway, the hotel which we stayed was alright. Eden Saigon Star is comfortable and clean. It lives up to its standard. The breakfast at the hotel was adequate and the spread was impressive.
I was attended to online by Ms. Chinh Giang who was very patient, helpful and accommodating. She answered all my questions through email and gave me insights and suggestion on how to better choose the itinerary for the trip. I felt that she was sincere, efficient, dedicated, hard working person, I definitely will use your service because I know I am in your good hands and true which prompted me book online. At first, I had my reservations as I might not get the services I have booked for. At any rate, I reserved and their online payment facility of (One Pay) was truly remarkable and reliable. I was billed accurately and was not over charged.
All told, I would recommend The Time Journeys to handle your local tour of Vietnam. They may have flaws, but then, I still believe they are reliable and can do better. I hope that with this review, other persons similarly situated would be inclined to use and avail of your services. I myself desires to go back to Vietnam, maybe this time, see Hanoi together with the rest of my office mates.
Thank you Ms. Giang.
Julia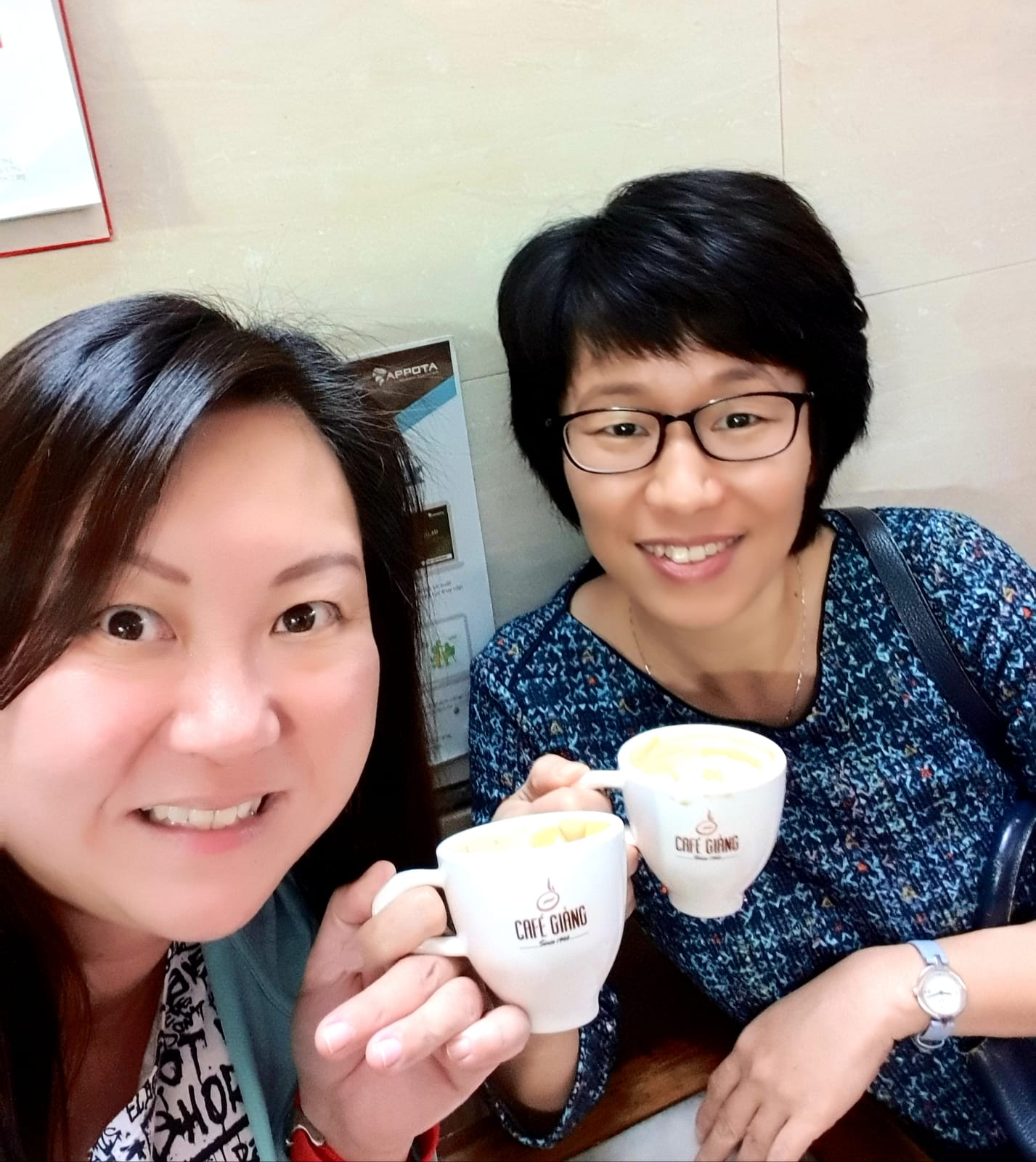 Chloe Teh – Singapore
Hello Chinh,
I arrived home this morning after a very enjoyable tour. Thank you for all your hard work in making all the arrangements. I were very pleased with your service, and especially liked the fact that one person (you!) was responsible for communicating and organising our personalised tour from start to finish.
All our tour guides were excellent. Very friendly, helpful, knowledgeable, and with good spoken English.  All the cars and minivans were very clean and comfortable, and very well driven.
This apart, I very much enjoyed our tour and will certainly recommend your company to any of our friends considering a visit to Vietnam.
Thank you once again.
Best wishes,
Chloe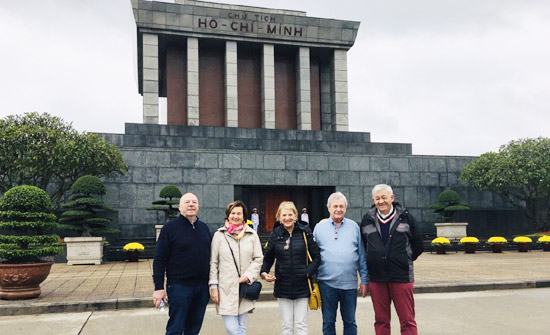 Antoine Barre – French
Bonjour Thu,
Nous sommes bien rentrés chez nous.
Notre voyage s'est très bien passé et vous avez été de bon conseil avant le départ. Merci aux nos guides. Les guides étiens très bien, vous pourrez le leux dire svp. La nourriture était bien aussi, rien à dire sur ce sujet.
Tout était très bien. Merci encore Madame Thu
Bien cordialement
Antoine Barre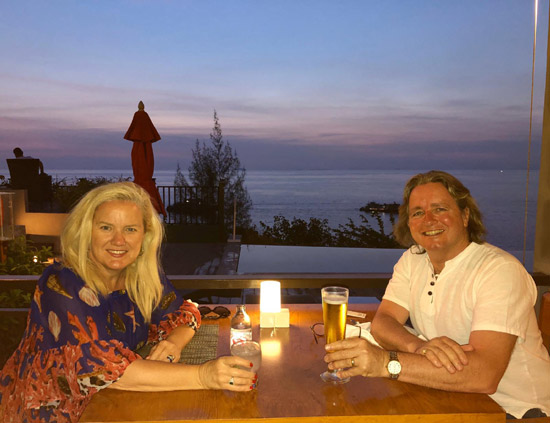 Jennifer Bromage – United States
Hi Chinh Giang,
We are safe home after my long journeys (18 days). Our journeys very well looked after by our tour guide (Mrs. Ben). Accommodation has been very nice too. Ben is a great tour guide, very considerate and thoughtful. We like going to food markets and learning and about food. Everything was lovely. We appreciated your hard work. We will back to use your services in future.
Best regards,
Jennifer Bromage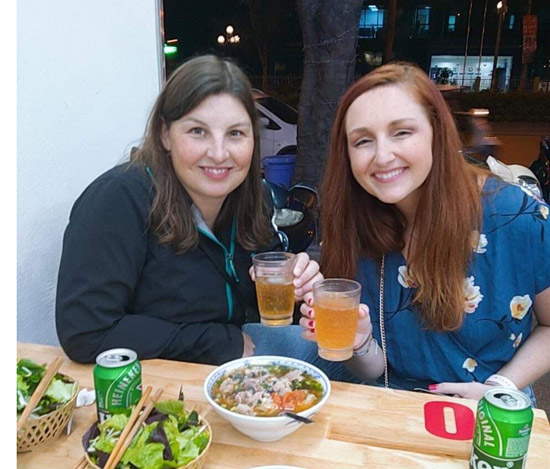 Ines salgado – Portugal
Hi Vicky Duong,
I want to say thank you and The Time Journeys for organizing an amazing trip for us. Our trip was very good, Very nice tour. The guide were friendly, professional and they are in excellent in English. We love Vietnamese food too much. Surely we will back Vietnam for visiting Central in near future.
Thank you for all you did for us and keep contact.
Best regards
Ines salgado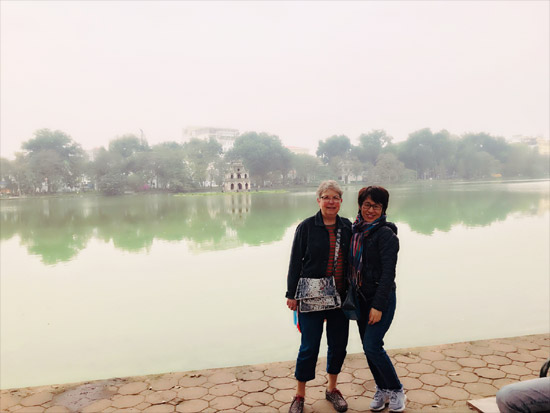 Nady Barree
Chère Giang,
Nous vous remercions chaleureusement pour ce beau voyage que The Time Journeys a organisé. Nous etes contents de votre services.
Votre organisation était très professionnelle, sur l 'enchaînement des étapes et sur la qualité des guides. Les chambres très propre avec tout le confort.
Encore merci à vous et à bientôt j'espère.
Nady Barree