07:00 am: The local guide pick you up at your hotel and bring you to visit the picturesque Ta Prohm that had nearly disappeared into the jungle and remains overgrown, an oddly haunting and exotic scene. The magnificent roots of a tree, pushing between the huge stone blocks of the temple in a sort of embrace, evoke feelings that you may remember forever. And continue to visit the intricately carved Khmer ruins at Angkor Wat – one of the world's most impressive ruins.  The temple still owns fine Apsara carvings in Angkorian era art. After lunch at local restaurant, you will explore the mysterious Royal city Angkor Thom. City & Bayon Its 54-tower temple is an awesome sight. At first glance it seems a shapeless mass of stone, but further scrutiny reveals a face, and then another and another until suddenly you are engulfed by the silent, heavy, enigmatic and silent gaze through half-closed eyes, staring out from a primitive and remote time. Further, visit to the surroundings of the complex including the Baphou, Elephant Terraces, Lepper King Terrace and Royal Place area. At the end of day, transfer you back to your hotel. Your journey with The Time Journeys is now complete…
Have a nice journey!
The time journeys can arrange additional customized trips for you if the above itinerary does not match your expectations.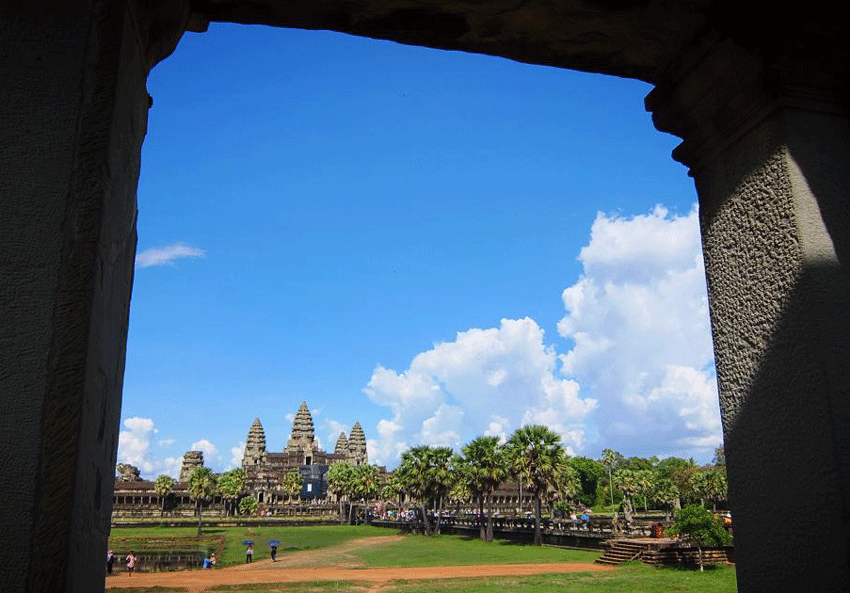 • 01 Lunch
• Tours and transfers by private air-conditioned vehicles.
• English speaking local guide
• All entrance fees as indicated in itinerary.
• Cold water and towel during tours
• Other meal, drink, Tip to guide and driver, personal expenses